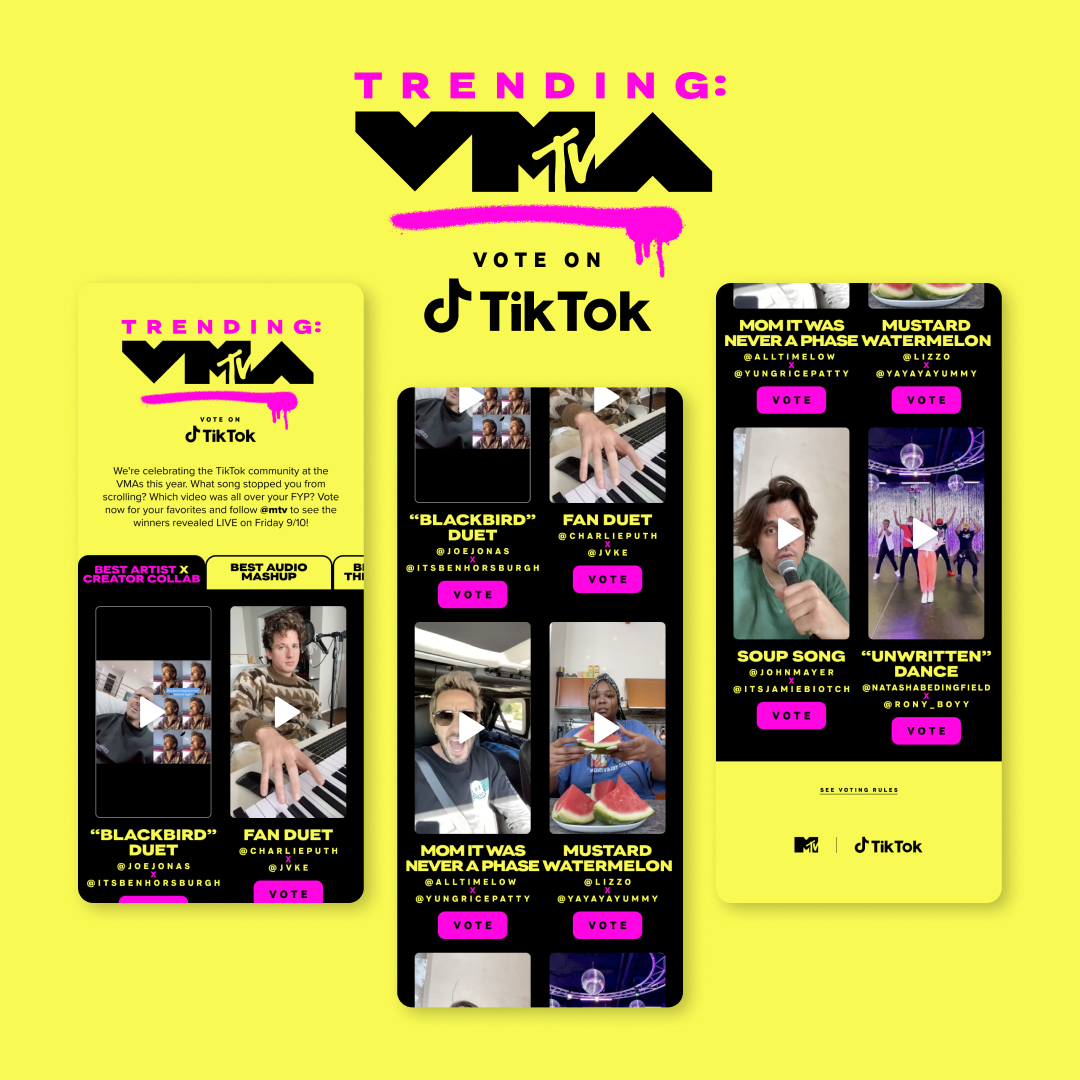 MTV and TikTok are coming together to launch "Trending: VMAs," a new collection of awards voted on by fans exclusively on TikTok that aim to celebrate the creators and artists driving music trends and culture.
Beginning today, fans can vote for their favorites in categories like Best Breakthrough Song, Best Audio Mashup, and Best Artist x Creator Collab exclusively on TikTok.
Hosted by Quen Blackwell, the Trending: VMAs award celebration will stream live from MTV's TikTok account on September 10th at 5pm ET with winning moments, performances and special guest presenters including Denzel Dion, TikTok's Favorite Girl Group Boys World, Makayla Culpepper, and Justina Valentine. Additionally, Quen will take over MTV's TikTok account to live stream directly from the VMA red carpet on the evening of the big event – Sunday September 12th!
"Partnering with MTV brings content and music even closer together, in celebration of TikTok creators and artists who started the chart-topping new trends that defined culture over the past year," said Bryan Thoensen, Head of Content Partnerships at TikTok. "The VMAs have been a mainstay in the world of music, and this partnership around their 40th anniversary recognizes TikTok as an enduring source of entertainment where culture and community intersect."
Beginning today, Tuesday, September 7th fans can vote exclusively on TikTok Nominees include:
BEST BREAKTHROUGH SONG
BEST COMEBACK SONG
BEST ARTIST X CREATOR COLLAB
BEST AUDIO MASH UP
BEST VIRAL DANCE