For the TikTok community, September is when our talented creators and fashion brands ready their red carpet looks and strut their stuff all the way to their favorite Fashion Week shows. And while the last two years have served up decidedly different Fashion Week memories, TikTok became home to some of the most talked about fashion and beauty trends.
POV: You're wondering how we could ever top our last two Fashion Months?
From now until September 29, we're aiming to make fashionista dreams come true with a month of programming sure to delight even the most picky fashion lovers. Everything from high-low fashion tips and style trends from creators like Victoria Paris and LIVE streams with special guests, to new creative effects, and virtual (and in-person!) events. Every trend-to-know has found a home on TikTok – from #OOTDs to thrifting hauls – and this year TikTok is celebrating with a month of fashion and beauty inspo that's sure to be the best one yet. Enter #TikTokFashionMonth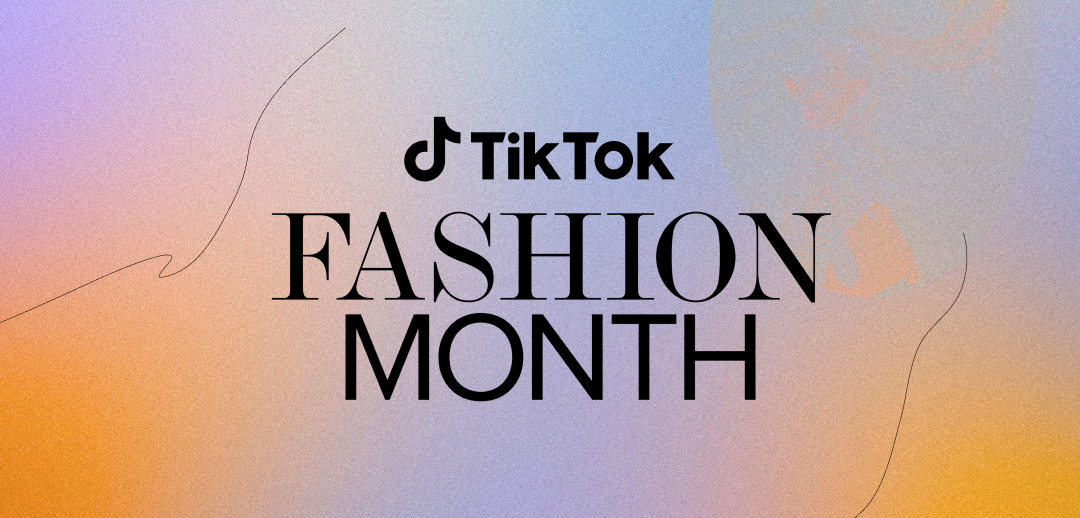 Introducing fashion's best kept secret: TikTok's Fashion & Beauty Frontrunners
Today we're also announcing the TikTok Fashion & Beauty Frontrunners. The TikTok community is at the heart of everything we do which is why this year we wanted to give beauty and fashion creators their own runway. From high fashion favorites to beauty gurus changing the glam game, these Fashion & Beauty Frontrunners always make a grand entrance, on and off TikTok, and deserve to be celebrated!
Benji Park @fashionboy: Benji is best known for his fashion journalism and educational videos on TikTok. His goal is to demystify and democratise fashion to make it more accessible and inclusive.
Emson Mallari @emsonmallar: Emson creates fashion content on TikTok that aims to bring Asian representation to the fashion industry. His content includes fashion tips on how to style specific clothing items. He also shares outfits inspired by Disney, Anime, celebrities, and more! Not only is he a fashion icon, but he is also a talented dancer.
Gabe Adams @gabeadams: Gabe was born without limbs but has spent more time out of his wheelchair than in it, living life to the fullest as a speaker, thought leader, dancer and inspiration to anyone in his presence. Gabe has taken TikTok by storm, becoming a pioneer in fashion and beauty, showcasing his authentic non-binary self and allowing his fans a look into his recent wedding.
Kristine Thompson @trendycurvy: Kristine is the creator of the fashion & lifestyle blog, TrendyCurvy.com. Kristine started TrendyCurvy in 2013 as a creative outlet with the tagline "A curvy girl living in a trend world". It has since grown into a destination for those looking for style inspiration, lifestyle content, travel and the latest in fashion.
Lisa Brezinski and Pope @lkbphotography_: Lisa Brezinski and Pope are social media personalities, business women, and popular TikTok creators, best known for their dark aesthetic, unique style, and inclusive POV videos. Their focus is to create a safe space for all to feel loved, accepted and inspired to be themselves. Lisa is a LA-based fashion photographer and creative director best known for her work with celebrities and models worldwide. Pope is an entrepreneur, media mogul and international barber and educator, best known for her 14 years in the hair industry.
Mikayla Nogueira @mikaylanogueira: Mikayla is a beauty TikTok creator best known for her makeup product reviews, amusing personality, and thick Boston accent. This makeup guru uses her platform to inspire others to step out of their comfort zone, promote inclusivity, and open up about mental health issues. Mikayla recently partnered with an indie brand, Glamlite Cosmetics, to launch her first makeup collection called Mikayla X Glamlite.
Remi Bader @remibader: Remi is a NYC-based curve model and TikTok creator who promotes body positivity and mental health on her platform in an authentic and humorous way. Her goal is to make a real change in the fashion industry by gaining awareness through her relatable TikTok videos. She first started off by creating a TikTok series called 'realistic hauls' where she gives honest reviews to expose size discrepancies in fashion.
Tasnim Ali @alitasnim: Tasnim is Muslim of Egyptian origins who was born in Arezzo, Italy and raised in Rome. She is a proud Italian and ready to fight against injustice and discrimination. On TikTok she debunked all clichés about her religion, and carried out a message of inclusion, acceptance and freedom.
Wisdom Kaye @wisdm8: Wisdom is a stylish TikTok creator and now IMG model working with top tier brands like Dior, Fendi, and Revlon. He uses his platform to challenge the fashion industry and change the status quo between fashion and gender, politics, race, and geography. He is known for his 'outfits inspired by XX" series where he posts about anime characters, tv shows, studio audio reactions, and more. Wisdom was also one of the guest judges on Season 19 of Project Runway.
"What's special about this year's Fashion Month is that we're putting our creators at the forefront with the Fashion & Beauty Frontrunners list," shares CeCe Vu, Fashion Content Partnerships Lead at TikTok. "Our community has come to know and love how we bring them the behind-the-scenes moments from top fashion shows while also helping them get up close with designers. And now, we're also spotlighting a group of talented and diverse creators we can all look up to and aspire to be."
Trendsetting collabs and partnerships
As we celebrate all-things style and beauty on TikTok, we've partnered with some of the biggest names in the industry, to bring the thrill of the runway to our community's fingertips, including Tatcha, Glow Recipe, Tower28, Hourglass, Balmain, Carolina Herrera, Tory Burch, STAUD, and more!
In addition, we're collaborating with Rag Report to release a series of videos that showcase our Fashion & Beauty Frontrunners. In the videos, you'll get to know each creator, understand their creative vision, and get the inside scoop on their personal style and favorite looks. Plus, you'll hear about their fashion and beauty predictions for Fashion Week and beyond!
"Rag Report was one of the first native fashion pubs on TikTok, so this partnership felt natural and exciting for us. We're thrilled that TikTok is trusting us to help amplify the incredible and diverse stories of fashion across the platform," said James Cadwallader, Kyra's Chief Creative officer who oversees Kyra Digital.
Strut to our Runway, LIVE and event list
To celebrate Fashion Month, we're hosting events and creating moments with the TikTok community's favorite style icons and creators. Check out the list here and stay tuned for more updates:
'Get Ready with Me' thrift edition with Victoria Paris (@victoriaparis) featuring new pieces from STAUD
Coffee break with Glow Recipe: Glow Recipe's new product launch, including tips and skin consults with Dr. Angelo Landriscina (@dermangelo) and founders
Glam with Hourglass and Tatcha, with two make up creator activations
Accessorize your content with #TikTokFashionMonth and our creative effects!
Finally, we invite you to share your best runway looks, favorite aesthetics, and more by using #TikTokFashionMonth, and the following creative effects:
Rate My Outfit: Gives your outfit a random score, ranging from 'fashion week icon' to 'fashion faux-pas'
Aesthetic Challenge: Creators are challenged to dress as the randomised aesthetic they receive, from cottagecore to emo, preppy and Y2K
We're so excited to bring this programming to the TikTok community and are thrilled to spotlight our first ever Fashion & Beauty Frontrunners list! We hope you'll tune in for an incredible month of style and beauty, all on TikTok.