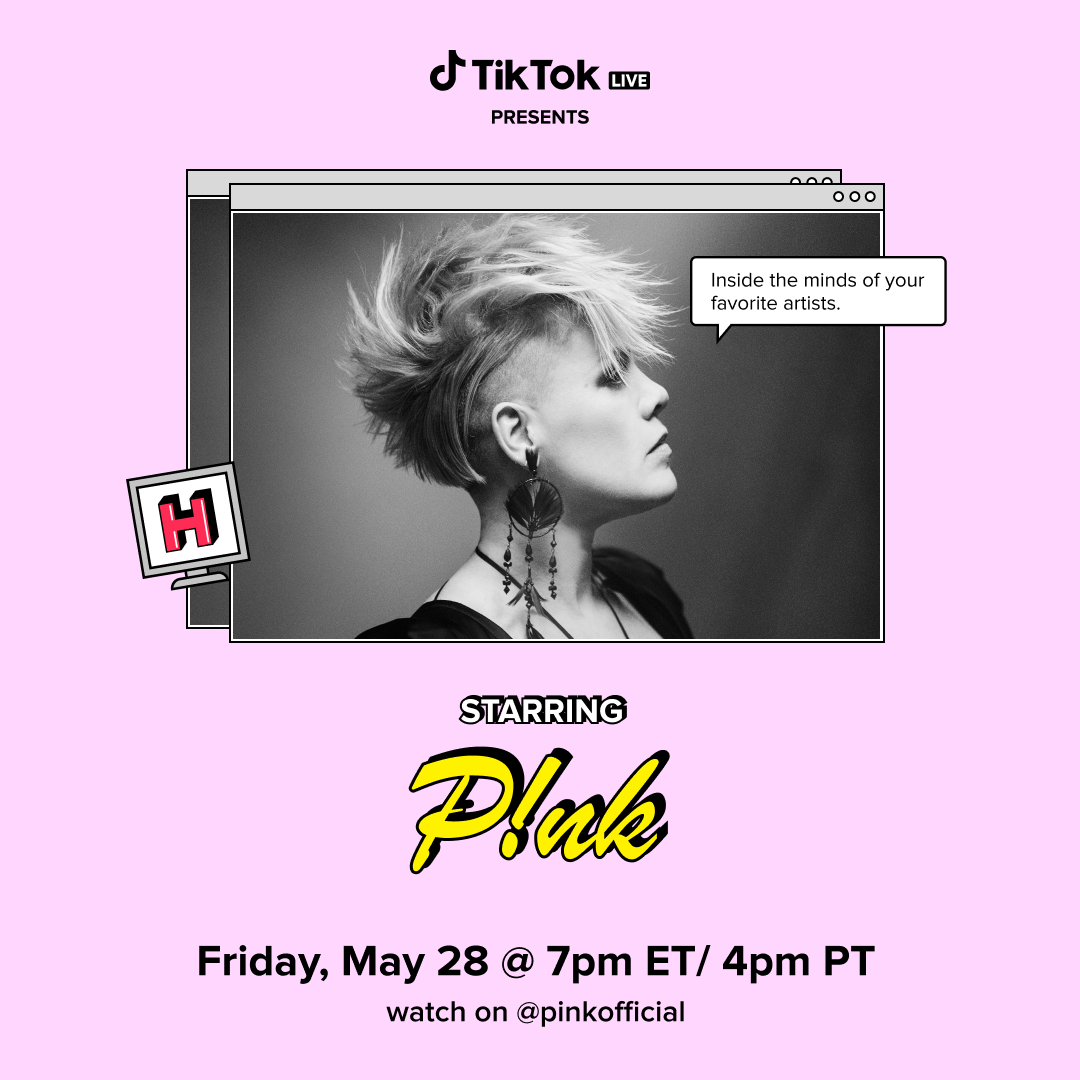 On Fridays, TikTok invites fans to enter the minds of their favorite artists with Headstream, an interactive LIVE series. For 30 minutes, on Fridays at 4PM PT/7PM ET, Headstream invites artists to introduce their new music, interact with fans in the live chat, and get into some real talk with their toughest interviewer yet—themselves. Next week, on May 28th, we're thrilled to welcome the iconic P!nk to Headstream, where she will open up about her music, her accomplished career, and more.
P!nk is a favorite of the TikTok community, with more than 2.5 million followers and more than 71,000 video creations on her song "Cover Me In Sunshine," featuring her daughter Willow, which inspired the community to create videos of kids, pets, and other precious things.
P!nk's Headstream arrives alongside the release of All I Know So Far, an Amazon Prime documentary, and the live album All I Know So Far: Setlist, which features live recordings from P!NK's critically acclaimed and record breaking 2019 Beautiful Trauma World Tour, her highly buzzed about MTV Video Vanguard Award Speech , "Cover Me In Sunshine," and her current single "All I Know So Far."
The three-time GRAMMY-winning star doesn't need us to give you a reason to tune in–get the party started next Friday at 4PM PT/7PM ET on @pinkofficial, and in the meantime, pre-save All I Know So Far: Setlist HERE.