At TikTok we believe that you shouldn't need to be a pro at video editing or an award-winning film-maker to make easy, eye-catching and entertaining content. Easy and intuitive tools empower people to express their creativity without limits. From experienced editors to those making their first video, we're excited to offer a wide range of tools for every level of creator.
To do this, we've made some updates to our camera and editing tools, introducing new features in Green Screen, one-tap video enhancements, new sound effects, and more.
GIPHY in Green Screen
Green Screen is one of our community's most used effects on TikTok, and we're taking things to a new dimension with the introduction of green screen GIFs. In partnership with GIPHY, users can now select from a library of GIFs to apply as their background when they use the Green Screen creative effect. Whether looking for the perfect reaction GIF or showcasing an iconic meme, GIPHY in Green Screen unlocks exciting new opportunities for creativity and storytelling.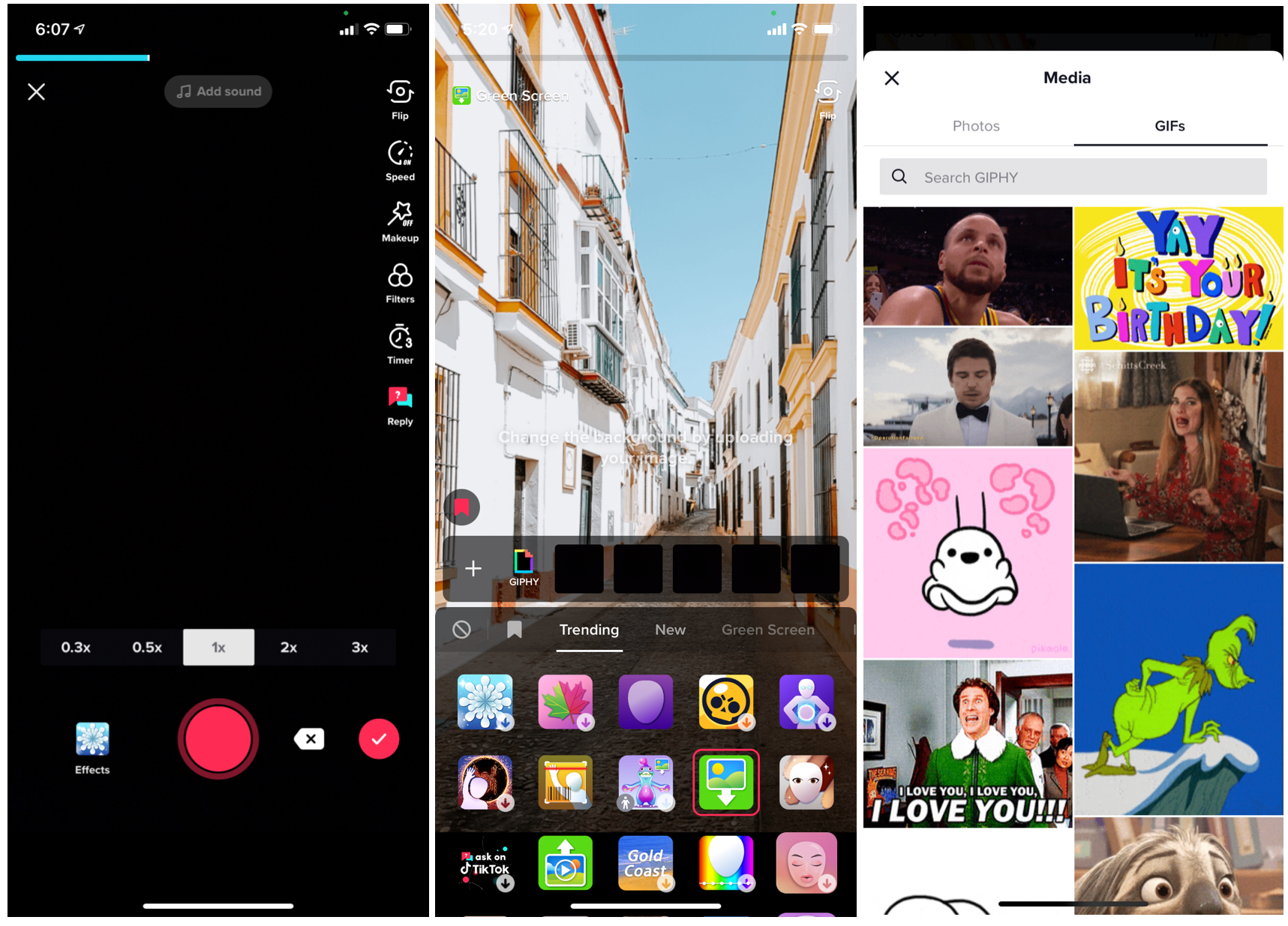 One-tap visual enhancement
Like waving a magic wand, the new Visual Enhancement button will improve exposure, low-light, and color correction instantly. Whether uploading from your camera roll or shooting directly from TikTok, video enhancement helps save time fine-tuning video edits before publishing. To try it out, record or upload your video and tap the new "Enhance" button on the right panel. To undo the enhancement, tap the "Enhance" button again.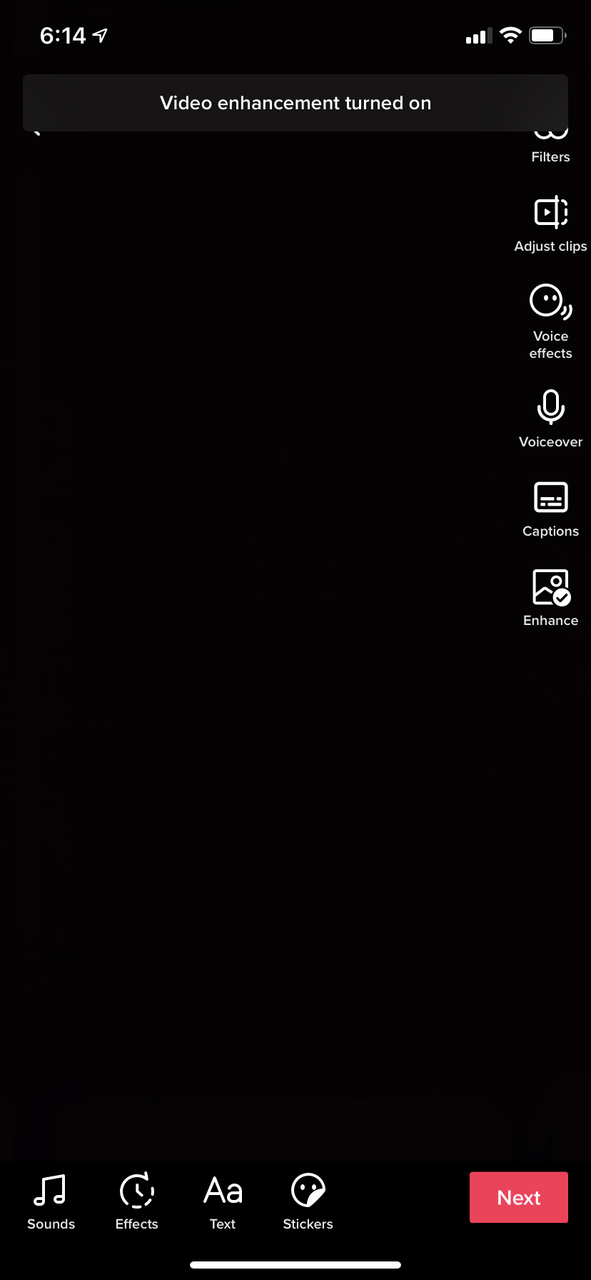 New musical and animal voice effects
We're putting state-of-the-art music synthesis tools in the hands of all TikTok users. But wait, what does that even mean? With our latest update, people can make any sound or voice from their videos sound like an animal or musical instrument. New for TikTok, people can make their sound mimic a cat's meow or flute's and suona's melody.
We're looking forward to developing this tool further and adding more sound effects. For now, we're excited to see how people make the effects shine - maybe we'll see more recreations of Cats the Musical? Whatever it is, "flute" for the stars! Record your video and then on the Editing page tap the "Voice Effects" button on the right panel. Select from one of the three new options to transform the audio in your video to sound like a suona, flute, or cat.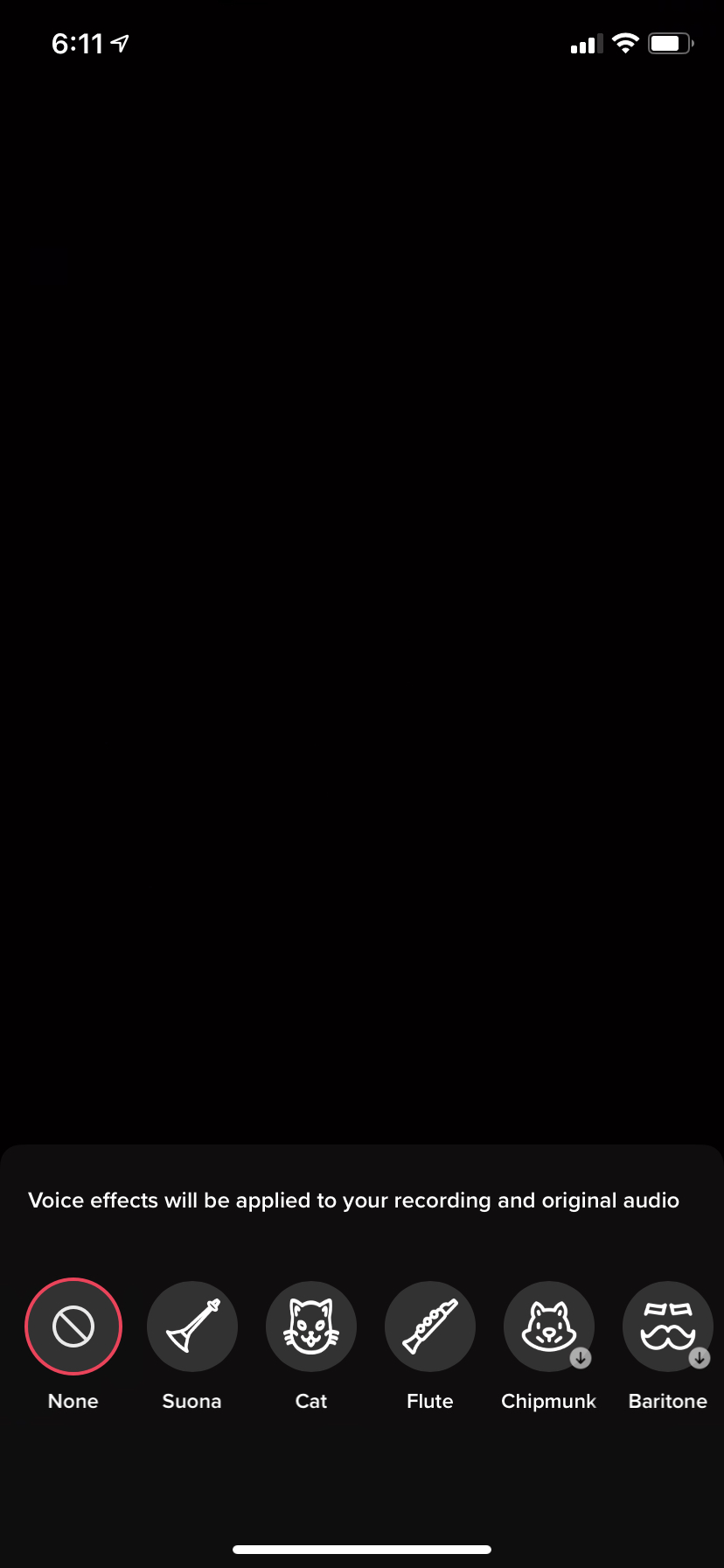 High Quality Uploading
One thing is crystal clear: creativity deserves high-def treatment. That's why we're rolling out the option to upload videos in up to 1080p HD. In select countries, people can now choose to upload their videos in 1080p, allowing creators to share high quality content and audiences to enjoy an optimized viewing experience. Record or upload your video, then on the Publishing page tap on "More options." Toggle on the "Upload HD" setting to publish your video in up to 1080p resolution.
From cat sounds and video editing to HD videos and GIFs galore, we're excited to see all the ways that our community uses these tools to create memorable, engaging, and inspiring content.