TikTok is a platform where users enjoy engaging with the brands they love in creative ways. It enables advertisers to tap into the platform's unique format, appeal, engagement and reach to connect with communities that can only be found on TikTok. As we continue to scale and evolve to meet the needs of our brand partners, we work hard to ensure that they can access pertinent data that shows value and drives sales on and off the platform.
We are excited to introduce TikTok Brand Lift Study (BLS), a first-party measurement solution for advertisers. Brands play an important role in the TikTok experience and to ensure that resources are optimized, TikTok BLS helps to empower advertisers with actionable data to shift, improve, and segment resources towards impactful campaigns and efforts.
We've seen time and time again the collective power of our community from driving top hits, creating viral trends, to the increasing demand for popular products. TikTok BLS provides brands a refreshing approach to the traditional measuring and optimization of brand resonance. In true TikTok nature, TikTok BLS is an immersive, in-feed polling experience, with music and motion graphics that users have known and love about TikTok.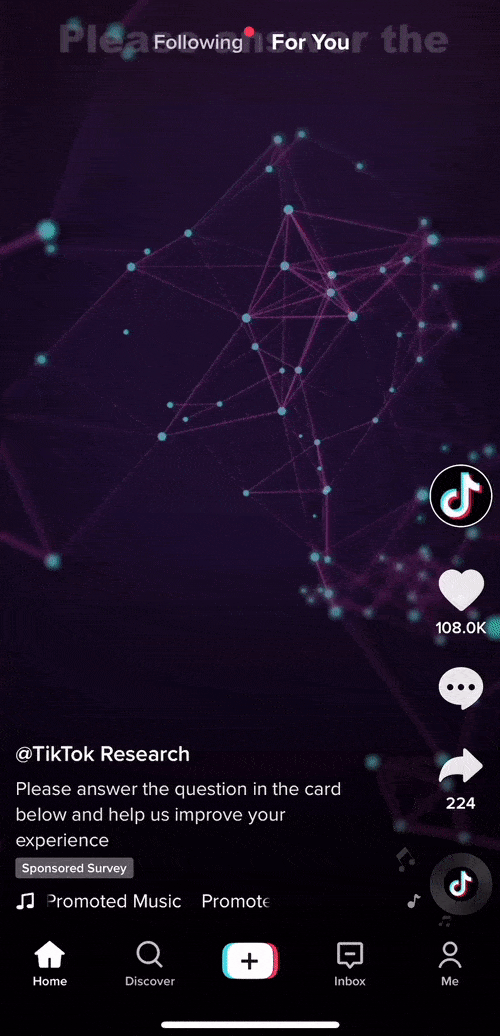 Brand partners can utilize TikTok BLS to apply rigid experimentation to understand and measure the impact of their campaigns. They can better analyze awareness, attitudes, favorability, and intent. As we continue to deliver strong brand lift performance, brands can be confident in making informed campaign decisions leading with data as they continue to build brand affinity on TikTok.
Additionally, we are excited to announce Kantar as our third-party verification measurement partner of Brand Lift Study. As we continue to scale, providing advertisers with choices to fully understand the value of their ad campaigns on TikTok is fundamental to our mission of being transparent.
"We know from Kantar's Media Reactions study that TikTok is the platform on which consumers globally feel they have the best advertising experience, so it's critical for advertisers and their agencies to understand what works on the platform," said Nicole Jones, Senior Vice President, Growth & Strategy, Media & Content at Kantar. "We are thrilled to be named TikTok's third-party verification partner to help quantify the impact of advertising on its platform and help advertisers gain value from their marketing investments."
TikTok brings everyday people together to explore interesting content, spark conversations, forge friendships, and create diverse communities. We are excited to continue to deliver on this mission as we provide opportunities for brands to discover, learn and share with their communities. With TikTok Brand Lift Study, brands can now access insights to better reach and connect with the communities they care about most.
To see how brands have tapped into TikTok BLS, check out our latest case study from Mars Wrigley.