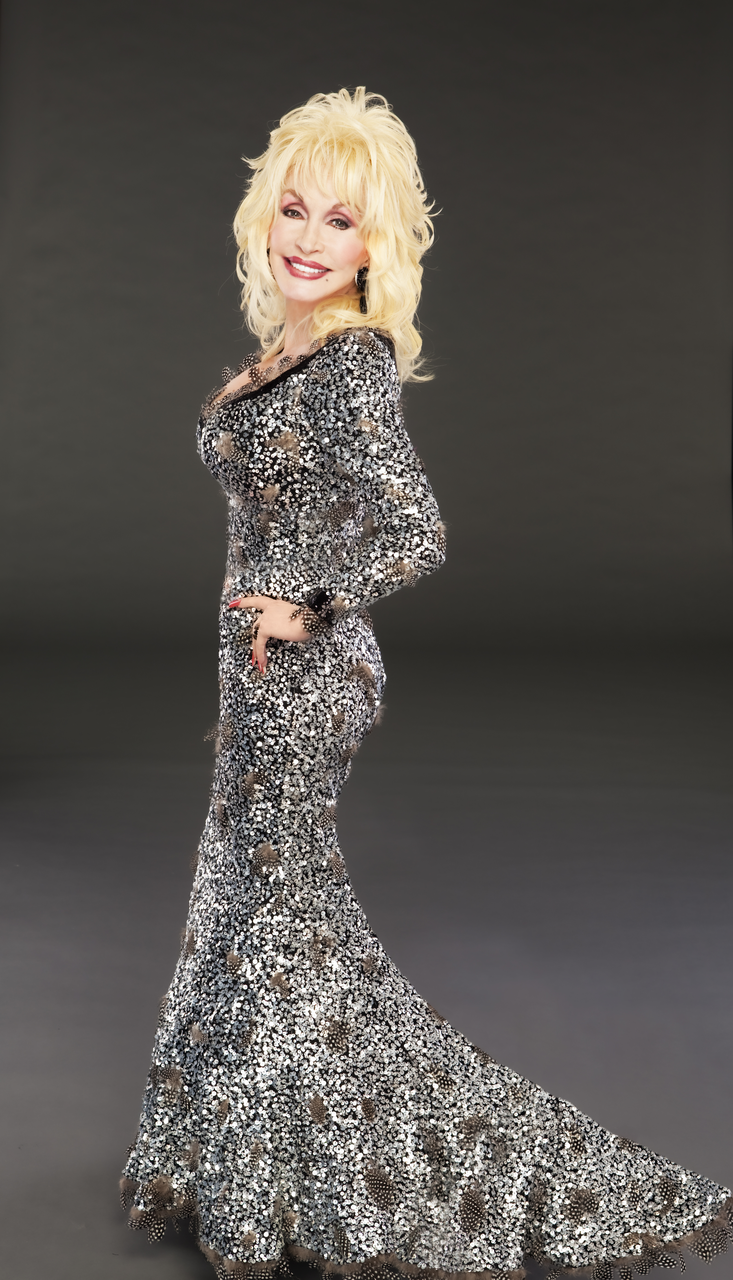 For decades, Dolly Parton has brought warmth and joy into our lives, uniting families and communities with her ebullient personality and timeless art. Just in time for the holidays, Dolly brings her singular presence to TikTok, and in true Dolly fashion, she makes a magically grand entrance with her beloved personality, unparalleled wit and legendary moments. With over 5 billion video views on the hashtag #Dolly, the massive community of Dolly fans on TikTok have been eagerly awaiting her arrival on the platform, and TikTok is thrilled to welcome her.
Follow Dolly on TikTok at @DollyParton
Filled to the brim with Southern hospitality, Dolly would never presume to join a party without bringing a gift. To celebrate the holiday season and her arrival on TikTok, Dolly has teamed up with SoundOn, TikTok's music marketing and distribution platform, to officially release "Berry Pie"–available exclusively on TikTok for the first time for users to include in their creations. A sugary, down-home ditty that draws from traditional bluegrass styles, "Berry Pie" is the ideal soundtrack for holiday baking adventures–successes or blunders! Whether you're a professional patissier or attempting your first tart, "Berry Pie" is the sound For You.
"I like to cook and I love to bake
Bread and cookies and pies and cakes"
- Dolly Parton in "Berry Pie"
TikTok's community embraced the legendary superstar and her peerless catalog even before her personal presence on the platform. #DollyTok is a subcommunity whose daily postings celebrate the icon's record-breaking music, award-winning movies, and her larger than life personality. Hashtags #Dolly, #DollyParton, and #Dollytok have 6.4 billion video views combined and counting. Creators turn to Dolly's smash hit songs, including "9 to 5" (15K video creations) when they want to pour a cup of ambition, "Jolene" (28K video creations) or to "Islands In The Stream" (over 20K video creations), her chart-topping duet with the late, great Kenny Rogers, when celebrating or searching for their one and only. Dolly's launch on TikTok follows her recent induction into the Rock and Roll Hall of Fame, along with the release of her Greatest Hits album, Diamonds & Rhinestones: The Greatest Hits Collection. Her NBC Special, Dolly Parton's Mountain Magic Christmas, which aired Thursday, December 1st and garnered monumental ratings, will repeat December 21st and is streaming now on Peacock. The southern girl who made the world into her stage, Dolly arrives on TikTok to share her one-of-a-kind sparkle and "Dollyisms," straight from the heart.
Join Dolly on TikTok at @DollyParton and don't forget to tag her in all of your baking videos.