Ever hear a song and wish you could get right inside the artist's mind and know what they were thinking? We have some good news for you.
Introducing Headstream, the new interactive TikTok LIVE series that invites fans to enter the minds of their favorite artists. The first session drops this Friday, April 2nd at 4PM PT/7PM ET, featuring GRAMMY Award-nominated artist Demi Lovato on the launch day of her new album Dancing With The Devil... The Art Of Starting Over.


This will be like no interview you've ever seen: it's a full-on Demi double down, with Demi acting as host and guest. (Just come watch, it'll all make sense. Or not. But we promise it's going to be fun.)
Join Demi as she shares her creative process—plus some weird trivia and maybe a few secrets, too. Best of all, the show will feature a live listening session of highlights from the new album, including the single "What Other People Say" ft. Sam Fischer.
Demi (and Demi) can't wait to share her new album, so make sure to join us for the first-ever session of Headstream, this Friday April 2nd at 4PM PT/7PM ET. In support of the release of her new album Demi will also take the TikTok LIVE stage on Monday April 5th at 6PM PT/9 PM ET to perform new songs from her album and give fans the up close and personal feel they've been missing.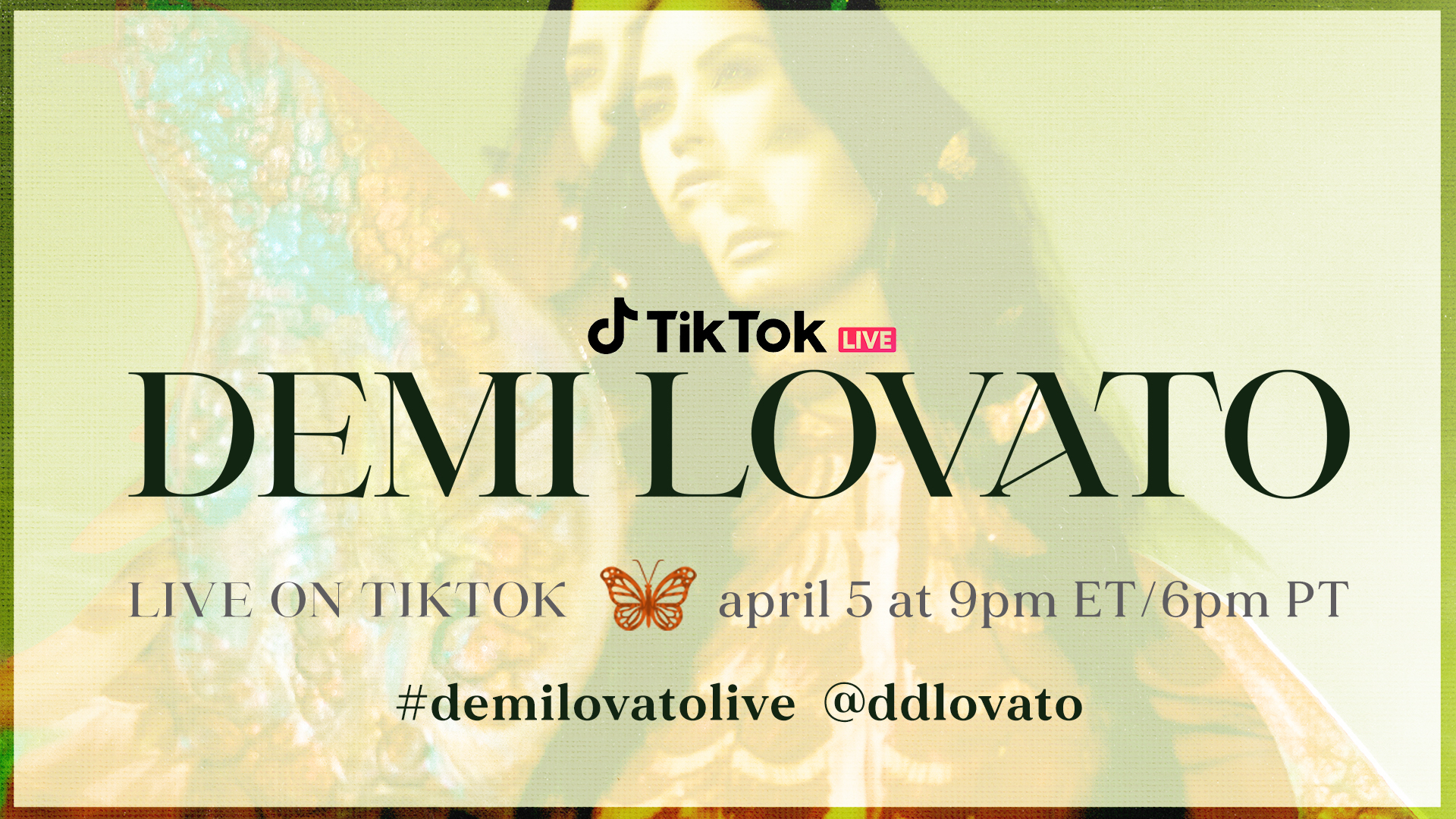 Global superstar Demi Lovato is a multi-platinum, GRAMMY-nominated singer, actress, producer, and best-selling author with one of the biggest social media followings over 100 million. In the last year, Demi has stayed busy with appearances at the 2020 GRAMMY Awards and Super Bowl, in addition to a performance at this year's "Celebrating America" concert special following President Biden's inauguration. Most recently, Lovato premiered her powerful four-part documentary series from YouTube Originals and director Michael D. Ratner entitled Demi Lovato: Dancing with the Devil at SxSW, where it opened the 2021 festival.
Demi's accompanying album, Dancing With The Devil… The Art Of Starting Over, which marks her seventh studio album, will be released on April 2nd. Her new song and the title track "Dancing with the Devil" is now available globally to download and stream here: https://DemiLovato.lnk.to/DWTD.
Airing LIVE on TikTok's handle (@tiktok ), Headstream is a whole new way to enjoy new music on the day it drops, live and direct with your favorite artists.
For 30 minutes, starting Fridays at 4PM PT/7PM ET, Headstream invites artists to introduce their new music, interact with fans in the live chat, and get into some real talk with their toughest interviewer yet—themselves.
Don't forget to tune in to the first-ever Headstream on Friday April 2nd at 4PM PT/7PM ET on @tiktok. Keep your eyes peeled on Fridays for future editions of Headstream, showcasing artists like Lil Tjay, Aly and AJ, and many more.