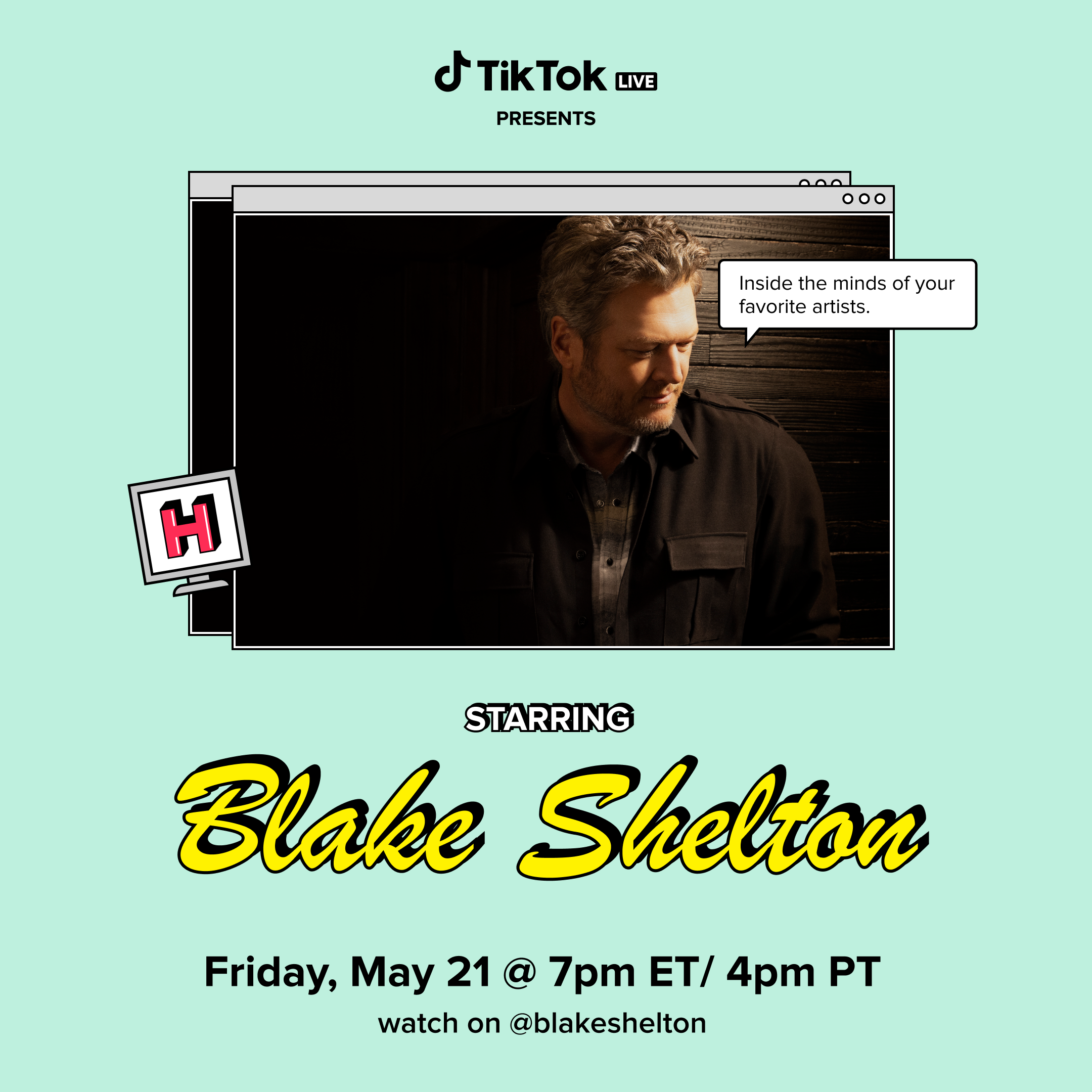 Blake Shelton will be the next guest on TikTok's Headstream, our new interactive LIVE series that invites fans to enter the minds of their favorite artists the day they drop new music. For 30 minutes, on Fridays at 4PM PT/7PM ET, Headstream invites artists to introduce their new music, interact with fans in the live chat, and get into some real talk with their toughest interviewer yet—themselves. Blake Shelton's session drops on Friday, May 21st on @blakeshelton and will feature music from his new album Body Language.
Blake has cemented his status as a Country Music Icon and will give us a deeper look into his artistry and what to expect on his new album featuring Country Airplay #1, Platinum-selling single "Happy Anywhere" (featuring Gwen Stefani) and "Minimum Wage," currently charting on Billboard's Hot Country Songs chart.
Be sure to catch Blake's Headstream next Friday at 4 PM PT / 7 PM ET and pre-order/pre-save Body Language now!
For more information, please visit www.BlakeShelton.com and follow @BlakeShelton.