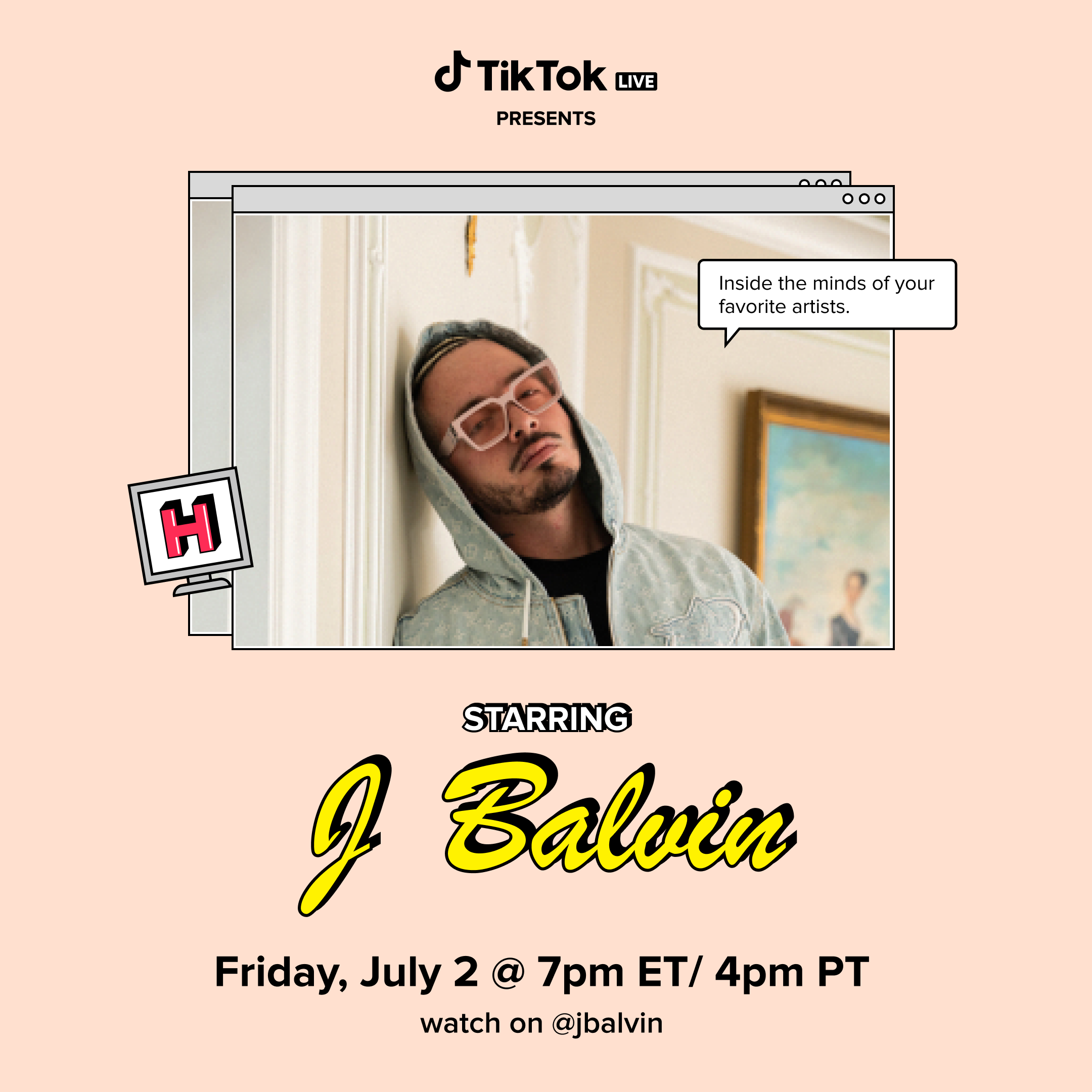 "Reggaeton's Global Ambassador" and 5-time LATIN GRAMMY winner J Balvin will be the next guest on TikTok's Headstream, the app's new interactive LIVE series that invites fans to enter the minds of their favorite artists the day they drop new music. For 30 minutes, on Fridays at 4PM PT/7PM ET, Headstream invites artists to introduce their new music, interact with fans in the live chat, and get into some real talk with their toughest interviewer yet—themselves. The J Balvin edition of Headstream drops on Friday, July 2nd via @jbalvin, where the Colombian superstar will share a snippet of his new single.
J Balvin is a global phenomenon, boasting over 48 billion streams across platforms, including VEVO, where he's the most-watched artist worldwide, and YouTube, Spotify, Deezer and Shazam, all platforms on which he's the #1 Latin artist. Beyond music, Balvin was named one Time's 100 Most Influential People of 2020, and one of Forbes' 50 Most Creative from Colombia. He is the only Latin artist to collaborate with Jordan brand and only the third artist (and the only Latin artist) to get a signature meal on the McDonald's menu
Dive into the colorful world of J Balvin this Friday with Headstream and check him out on tour this year!