We're always looking for ways to innovate and add value to the TikTok experience. Today, we are launching a new Content Posting API offering, Direct Post, to our global community. With Direct Post, our community can easily post content directly from third-party platforms to TikTok. Direct Post increases the resources and tools our community can choose from to easily navigate every stage of the creation process both on and off the platform.
Direct Post
Direct Post allows our community to post video content directly from third-party platforms to TikTok, with photo content coming soon. The feature builds on Share to TikTok integrations, providing the option to set captions, audience settings, and more within your third-party platform, sending it directly to TikTok through a single-click integration. Creators can also schedule long-form video content using Direct Post through social media managementnt platforms.
To use Direct Post, creators need to connect their TikTok account to the third-party platform. From there, partners are vetted through an audit process before granting them access to Content Posting API. Once these steps are taken, the third-party platform has permission to post on their TikTok account whenever the creators try to export media to TikTok.
We're excited to launch with key partners, including Adobe, a global leader enabling creativity for all and changing the world through digital experiences. Through our partnership with Adobe, creators can use the Direct Post feature in Adobe Premiere Pro and Adobe Express and share content directly to TikTok without leaving their workflow, making it easier than ever to create and share content.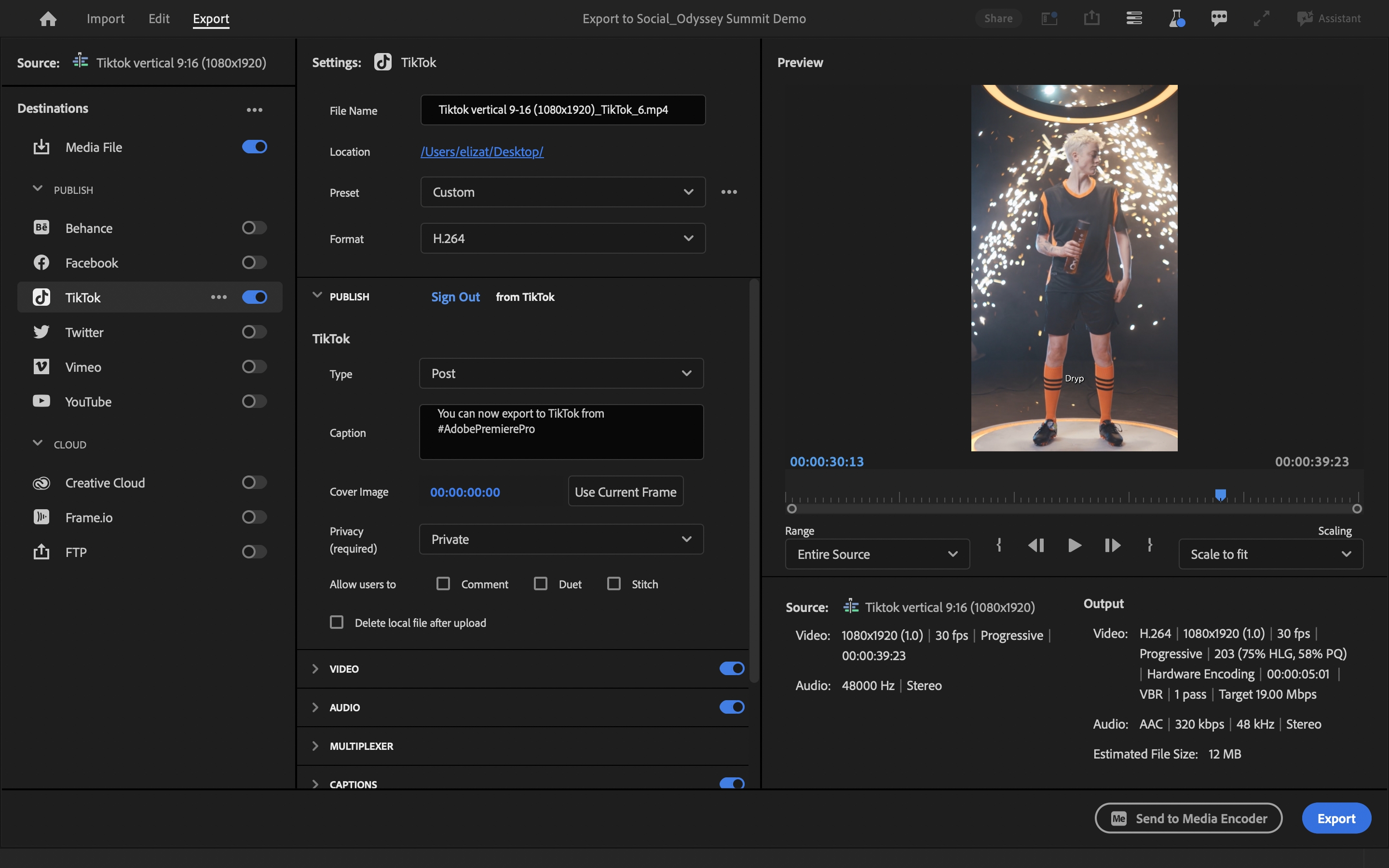 "Now more than ever, publishing content in real-time has become a necessity, and creators of all skill levels need tools that can empower them with greater efficiency and without constraints," said Deepa Subramaniam, vice president, Creative Cloud product marketing at Adobe. "With the new Direct Post feature for TikTok available in Adobe Express and Premiere Pro, creators can continue to create standout content, but with increased speed and without any interruption to their creative workflows."
Check out our suite of key third-party platform partners integrated with our Content Posting API:
Direct Post joins Share to TikTok, an existing tool that allows our community to upload content from third-party platforms to TikTok as a draft. Once the draft is received, a notification alert is triggered and editing can continue in TikTok's editing flow. Learn more about Content Posting API capabilities at developers.tiktok.com.