At TikTok, we love seeing creators educating others on their cultural traditions and celebrating their heritage with the TikTok community. The next creator on our Creator Spotlight Series – ongoing feature stories highlighting top creatives – does just this, sharing his Polynesian Culture with the world.
Meet: @Maugamu. A 5x World Fireknife Champion, Mikaele Oloa loves showing off his skills and teaching his community about his culture and family. From sharing how he prepares his favorite Samoan dishes, to highlighting traditional "tatau" techniques and accessories, Mikaele continues to shine a light on his family and his culture, teaching his community along the way. Check out more from Mikaele below as he dives into what his heritage means to him and how his time on TikTok has inspired him to be the best version of himself!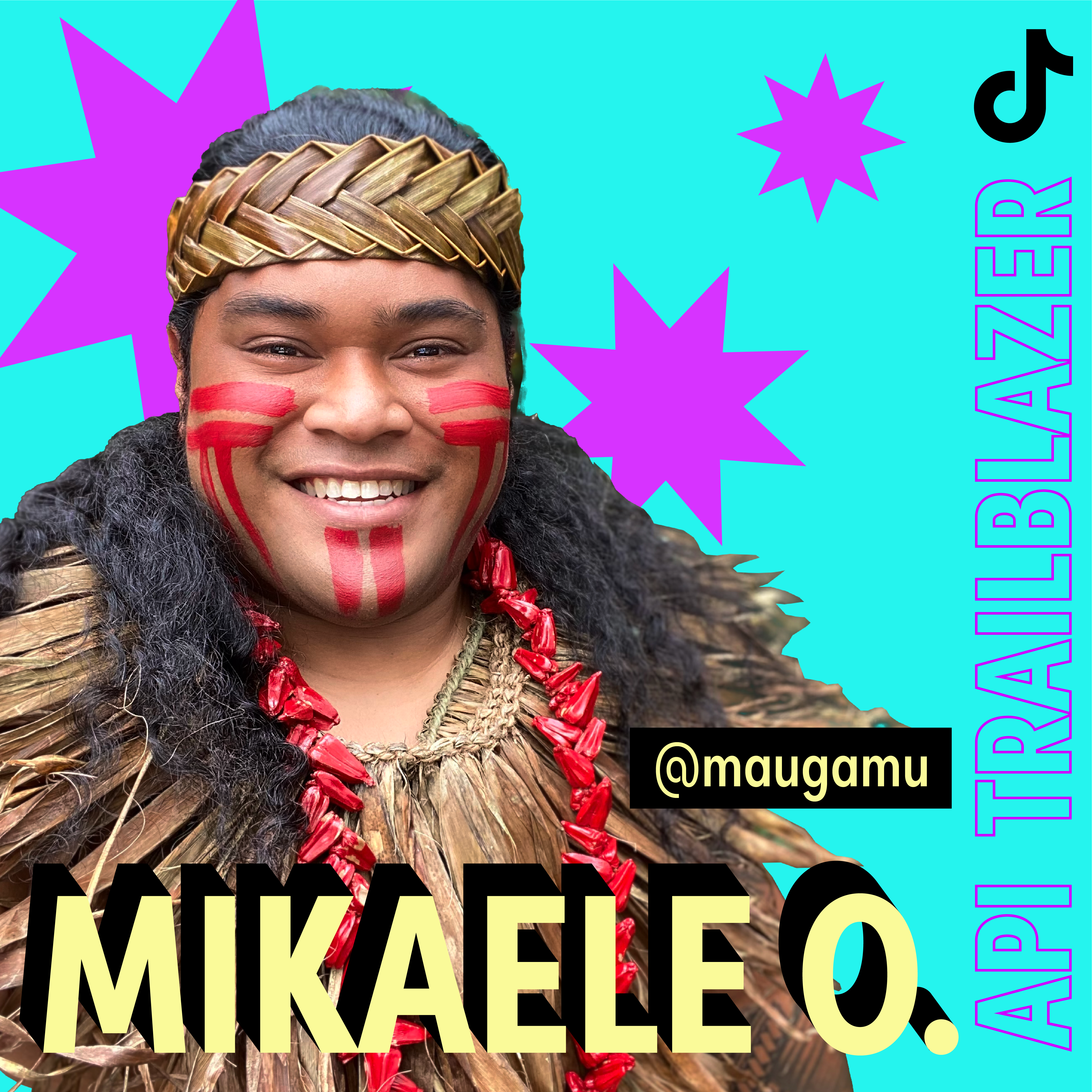 How has your culture influenced or shaped you?
It has shaped me because it has taught me about the humble beginnings of our people. It has taught me how to love and respect everyone, and most of all, it has taught me how to love and respect everyone else's culture and upbringing.
How do you celebrate the diversity and strength of the API community?
I love to show the amazing lifestyle of our people and teach the world different ways you can live off the land.
What Does API heritage mean to you?
It is such an honor and blessing to be chosen to be a representative of the API community. We are all blessed with our OWN heritage and our own distinctive cultural ways. Even though we are all located in this HUGE ocean, we all learned how to survive off of the land, love and respect all, and most of all, share our alofa (love) with the world.
How has the TikTok community inspired you?
The TikTok community has inspired me to be a better version of myself because my community always shares such amazing and positive messages, comments, and videos with me. It pushes me to be a better, more positive, and grateful person through my content and through the whole app. I truly appreciate each and every one of my followers for all of the love and support they have all given me.
How do you support other creators in the API community and who are some API creators that everyone should be following/watching?
I love following my fellow API creators and supporting their content. Some Other API creators that would be great to follow are: @shopkalenas, @kpohana, @lagioloa, @dontgofamily, @d10uce, and @polynesianpromoter.