From creators who advocate for social change, to creators who teach us something new, women on TikTok inspire others to share their stories, express themselves, and connect with the world.
In honor of Women's History Month and International Women's Day, we're celebrating the amazing Women Who Will continue to make a positive impact on the global TikTok community and beyond through their creativity, passion, and advocacy.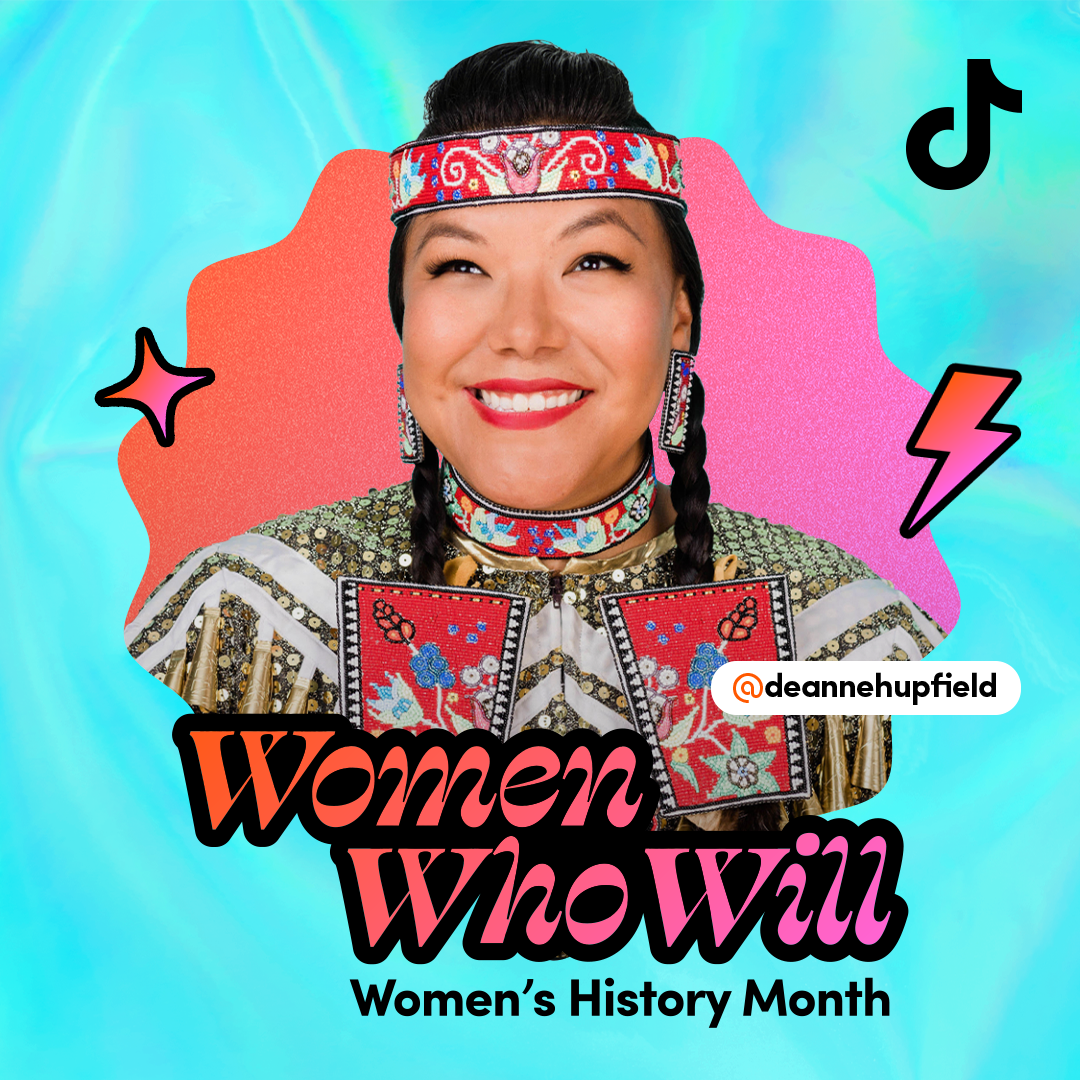 #EmbraceEquity with women changemakers and allies
International Women's Day recognizes women's achievements and celebrates women all over the world who forge change. This year's International Women's Day theme is #EmbraceEquity, calling for everyone to actively support and embrace equity by challenging gender stereotypes and discrimination.
#WomenofTikTok, which has garnered over 3 billion views globally, brings together a diverse group of women changemakers, pioneers, leaders, and allies who are using their voices to break barriers, gender stereotypes and advance women's equity every day. From popular hashtags such as #WomeninSTEM and #WomeninSports, to women entrepreneurs who use TikTok to start and grow their business, to women activists dedicated to enhancing women empowerment and gender equality, #WomenofTikTok are supporting and connecting with one another.
#WomenofTikTok creator spotlights
TikTok has unlocked boundless opportunities for women from all walks of life. Join us this month as we unveil exciting programming and events featuring creators, beloved artists and celebrities who are inspiring, powerhouse women.
As a part of our Women's Month celebration, we're excited to highlight creators, music playlists, women-owned small businesses, non-profits, and inspiring voices from across our global community. Throughout the month, we will have #WomenofTikTok in-app programming that will feature creators, women-owned businesses and non-profit organizations who are making significant impact both on and off of TikTok. Here's a preview of some of the creators and community voices we'll be featuring this March:
Women in music
TikTok continues to be a platform where women in music can thrive. We began the month with a special announcement from Shania Twain who encouraged the community to use the hashtag #WomeninMusic to celebrate and pay tribute to inspirational women in music.
We also hosted a special TikTok LIVE this month, featuring Karol G. With over 1 million fans tuning in, the Colombian superstar used TikTok LIVE to celebrate the release of her new album Mañana Será Bonito. The celebration of #WomenInMusic continues all month — our Sounds page will feature special playlists for Women's History Month, from guest playlists curated by Kim Petras and Kesha, to genre playlists including Women Who Rock, Women in Country, Pop Girls, Women in RnB, Latin, and Women in Hip-Hop.
Celebrating women with LIVE programming and IRL events across the United States
We have an exciting 'Girls Room' LIVE Lineup planned for March 8th, where our @tiktoklive_us account will feature LIVE programming starring inspiring voices across fashion, fitness, and more. Be sure to follow our official @tiktoklive_us account for tune-in updates. Throughout March, we're also taking our #WomenofTikTok celebration IRL with our "Women Who Will" community event series that will be hosted in cities across the United States.
Fostering a space for women to share their stories
As a platform that inspires creativity and brings joy, we continue to work together to foster a safe space where women from all backgrounds can thrive, by bringing their stories to the forefront. Throughout this month and beyond, we will spotlight non-profits that continue to amplify the voices of women and other marginalized communities on and off the platform, with programming set to feature organizations including Black Girl Ventures, Kode with Klossy and more! We recognize this is an ongoing journey, and we're committed to breaking down barriers and providing tools to support women on and off the platform with partners and communities around the world.
As part of this ongoing commitment, we are also proud to launch our partnership with The Circle (@thecirclengo), a global feminist non-profit organization co-founded by singer, songwriter and activist, Annie Lennox. Our partnership will focus on supporting grassroots women-led organizations in Africa, Asia and Europe that provide support to economically empower women and girls who have experienced gender-based violence. Follow our @TikTokForGood account to learn more about the inspiring women-led non-profit organizations and creators who are shaping our communities for the better.
Recognizing the women leaders of TikTok's internal community
TikTok's Women employee resource group (ERG) will spotlight inspiring stories of our employees through company-wide programming initiatives and events. Year-round, TikTok's Women ERG strives to connect, educate, and empower all employees with the resources needed to further their collective and individual advancement within and outside of the workplace.
Celebrating Women Who Will
At TikTok, our community is at the heart of everything we do. Join us this International Women's Day as we celebrate and elevate the stories and voices of the strong, remarkable, and creative #WomenofTikTok.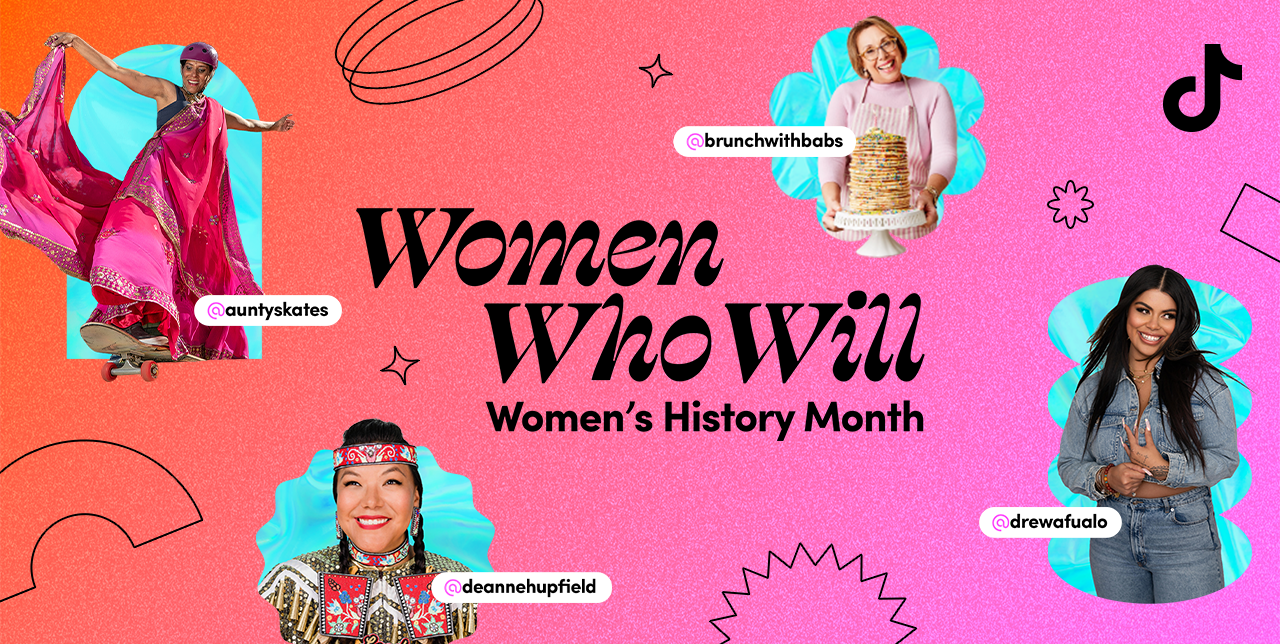 Be a part of our global TikTok community by simply downloading the app for free via the Apple App Store, Google Play or Amazon.