TikTok users in Singapore can look forward to an elevated shopping experience in-app with TikTok Shop - a fully integrated marketplace that celebrates the entertaining livestream format on the platform
From now until 10 August, shoppers can usher in Singapore's 57th birthday festivities via the TikTok Shop 8.8 campaign with a wide range of deals and discounts
TikTok Shop, the newest e-commerce solution from the leading destination for short-form mobile videos, TikTok, has reached Singapore's shores.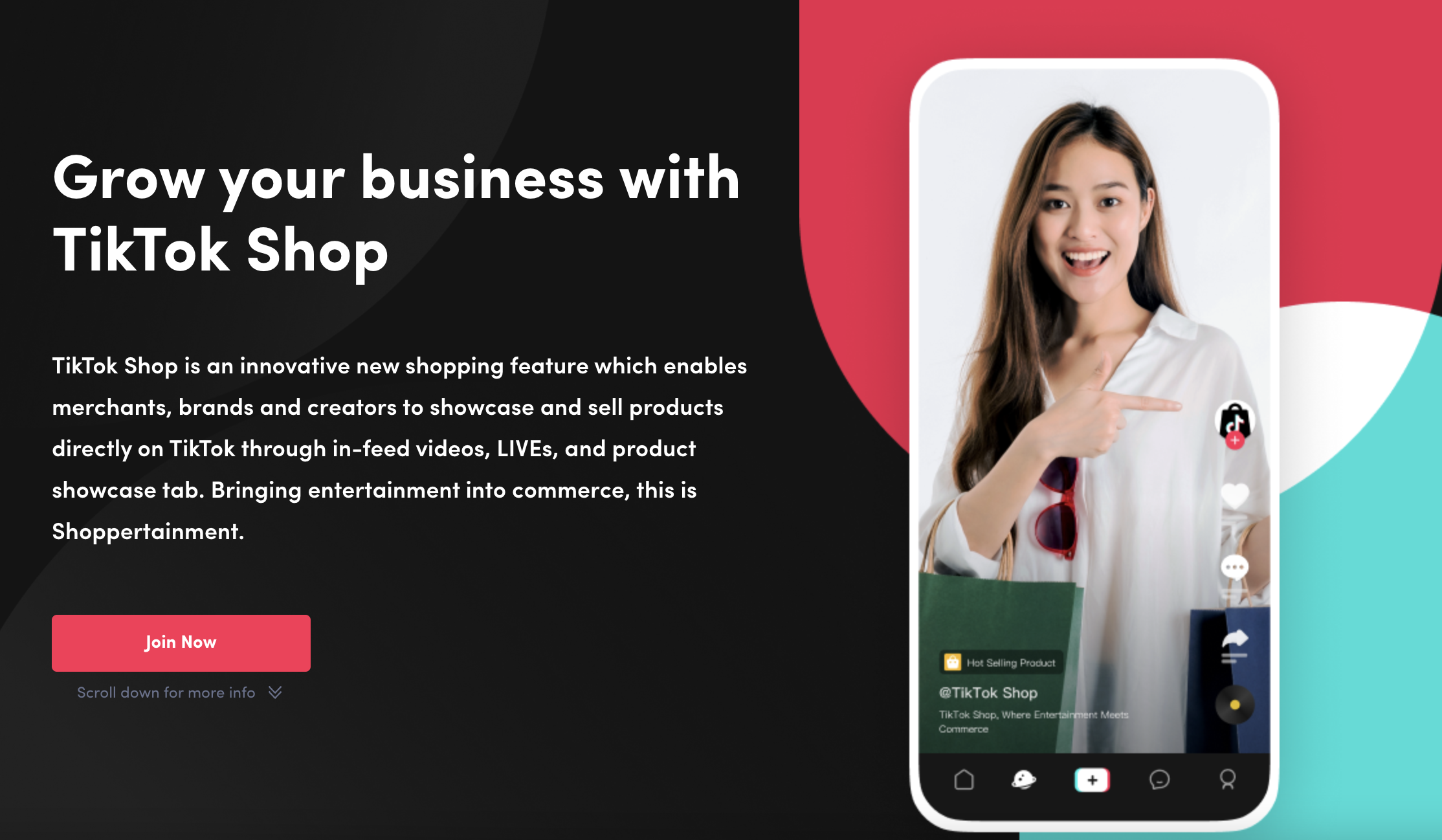 As part of the platform's ongoing efforts to support local businesses, TikTok Shop is a dynamic marketplace built into the TikTok platform, allowing consumers and creators to connect and engage directly with brands and sellers. In particular, TikTok Shop offers merchants and brands a bustling online space they can leverage to connect with newfound consumers keen to discover new brands and share fresh finds with others.
"Over the past few years, Singapore has exceeded its potential as a major e-commerce market, with its projected market volume expected to hit US$11.45 billion by 2025. As more people shop online, TikTok Shop presents the ultimate convergence of content and commerce with unique Shoppertainment experiences for all," said Ng Chew Wee, Head of Business Marketing, APAC. "In this way, TikTok Shop not only empowers local businesses to effectively tap onto the platform's fast-growing audience base to drive tangible business results, but also affords the delivery of content that delights and entertains – resonating with the right audience across the discovery to purchase stages."
Helping Businesses Grow their Digital Footprint
TikTok offers a suite of e-commerce solutions that brands can take advantage of by selling directly through their TikTok account. Powered natively within the platform, products are recommended to users via in-feed videos, livestreams and a product showcase tab prominently featured on sellers' TikTok profile page – all of which can help increase orders, sales performance and video views.
With TikTok Shop, sellers can also create a holistic e-commerce experience by having full control of the end-to-end process within TikTok – from uploading the products, curating the point of purchase as well as managing shipping and order fulfillment – affording a seamless consumer journey that will help businesses thrive.
Additionally, sellers will also be able to tap into the rich variety of content formats to showcase their creativity, connect with their audiences and be discovered by the community. These include shoppable LIVE sessions and creator collaborations that can be easily forged using the TikTok Shop Affiliate Program, which connects creators with sellers through commission-based product marketing.
To incentivise sellers to join the platform, TikTok Shop is waiving commission fees for all merchants and is only charging a 1% payment service fee. New customers will also be rewarded with vouchers when they choose to shop at TikTok Shop. For more information on campaigns and benefits of using the platform, interested sellers can visit TikTok Shop Singapore's newly launched Seller University.
Business owners in Singapore can also now sign up to become sellers using their TikTok accounts via the TikTok Shop Seller Centre.
TikTok Shop's 8.8 Sale: Powering Unique Experiences for Shoppers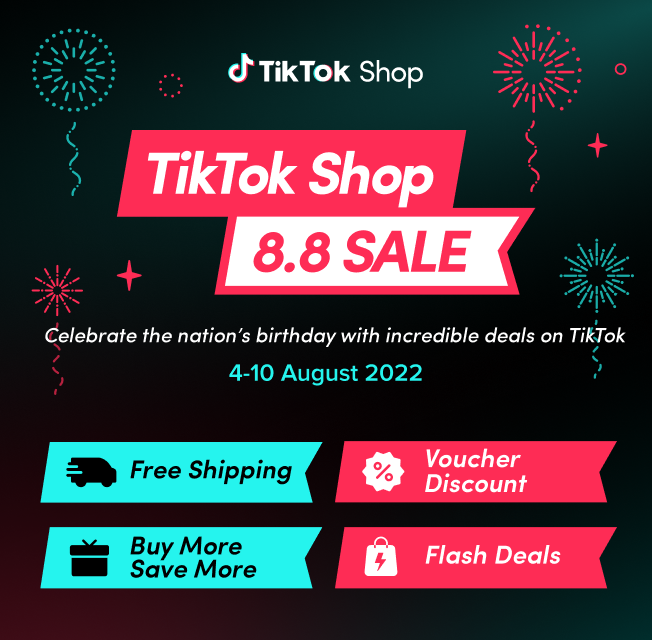 With TikTok's unique interest-based recommendations, shoppers can discover the latest and greatest of what brands have to offer while watching, creating and sharing content on the platform, in addition to having the tools to shop directly via shopping carts embedded in short videos, livestreams and the TikTok Product Showcase tab of any merchant's page without ever having to leave the TikTok app.
From 4 to 10 August, TikTok Shop is also launching its TikTok Shop 8.8 Sale, ahead of the nation's 57th birthday to usher in the festivities, while enabling shoppers to enjoy a wide range of deals. This includes free shipping vouchers, up to 88% off discount vouchers and $0.88 flash deals till stocks last. Participating brands include OPPO Singapore, Mobot SG, ECOVACS Singapore, Airbot, and BASEUS Singapore.
In line with TikTok's commitment to protecting the safety of all users on the platform – be it consumers, merchants, creators, and partners – the platform also intends to build a positive shopping environment that shoppers can trust, in addition to unique and entertaining experiences. As such, all products offered on sale must be in accordance with the guidelines set by TikTok Shop, which prevent misleading product listings and non-compliant products, whilst enforcing stringent restrictions to safeguard minor safety.
Download or open the TikTok app today to discover more about TikTok Shop. TikTok is available for free on iOS and Android via the Apple App Store, Google Play or Amazon.