As part of the partnership, the short-form mobile video platform unveiled an array of new in-app effects and initiatives, specially designed to bring local sports fans closer to the games and their favorite Singaporean athletes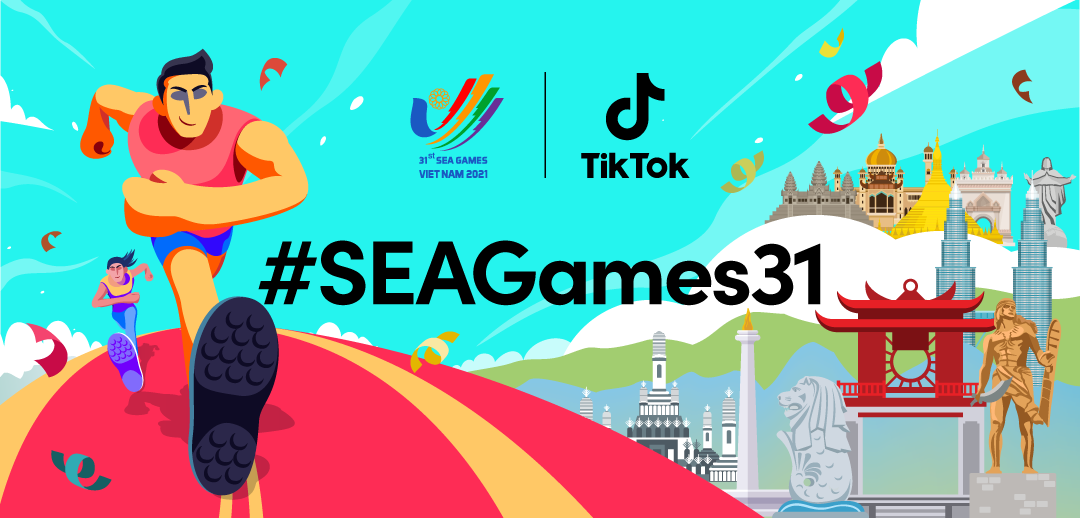 Singapore, 12 May 2022 – TikTok, the leading destination for short-form mobile video, today announced its partnership with the 31st Southeast Asian (SEA) Games, held in Hanoi, Vietnam from 12 to 23 May.
As the event's official supporter, TikTok will bring the latest sports highlights even closer to passionate fans in Singapore through shared and LIVE video content from official authorities and news media partners, geared towards spotlighting homegrown athletes across a diversity of sporting events. Users on the platform can also expect up-close-and-personal interactions with the local team as well as opportunities to showcase their support from home via specially designed in-app effects and initiatives.
"The SEA Games is an exciting highlight on the regional sporting calendar for both athletes and fans. TikTok has become a vibrant home for the sports community and, as the Official Supporter for the 31st SEA Games, is proud to be able to bring these memorable moments closer to Singaporeans, especially as the entire nation comes together to celebrate and cheer on our local athletes," said Doreen Tan, User & Content Operations Manager, TikTok Singapore.
Uniting sports communities across Southeast Asia and Singapore with #SEAGames31
Throughout the games, TikTok users will be able to reach and engage with millions of other SEA Games fans via the official hashtag, #SEAGames31. Additionally, Singaporeans can also tap into the local hashtag,#GoTeamSG, to follow all the latest news and highlights about their home team, including match updates as well as re-plays of all the best moves, trick shots, and serves across the entire sports season.
Cheer on TeamSG with special activities and effects on the TikTok platform
Fans can also tap onto the newly launched in-app effects to celebrate the Games in style. These include effects such as clappers and confetti to cheer the team on as well as a fun augmented reality (AR) tool, launched in partnership with the Ministry of Culture, Community and Youth (MCCY), that matches users with a SEA Games sport – from swimming, canoeing, fencing, and more.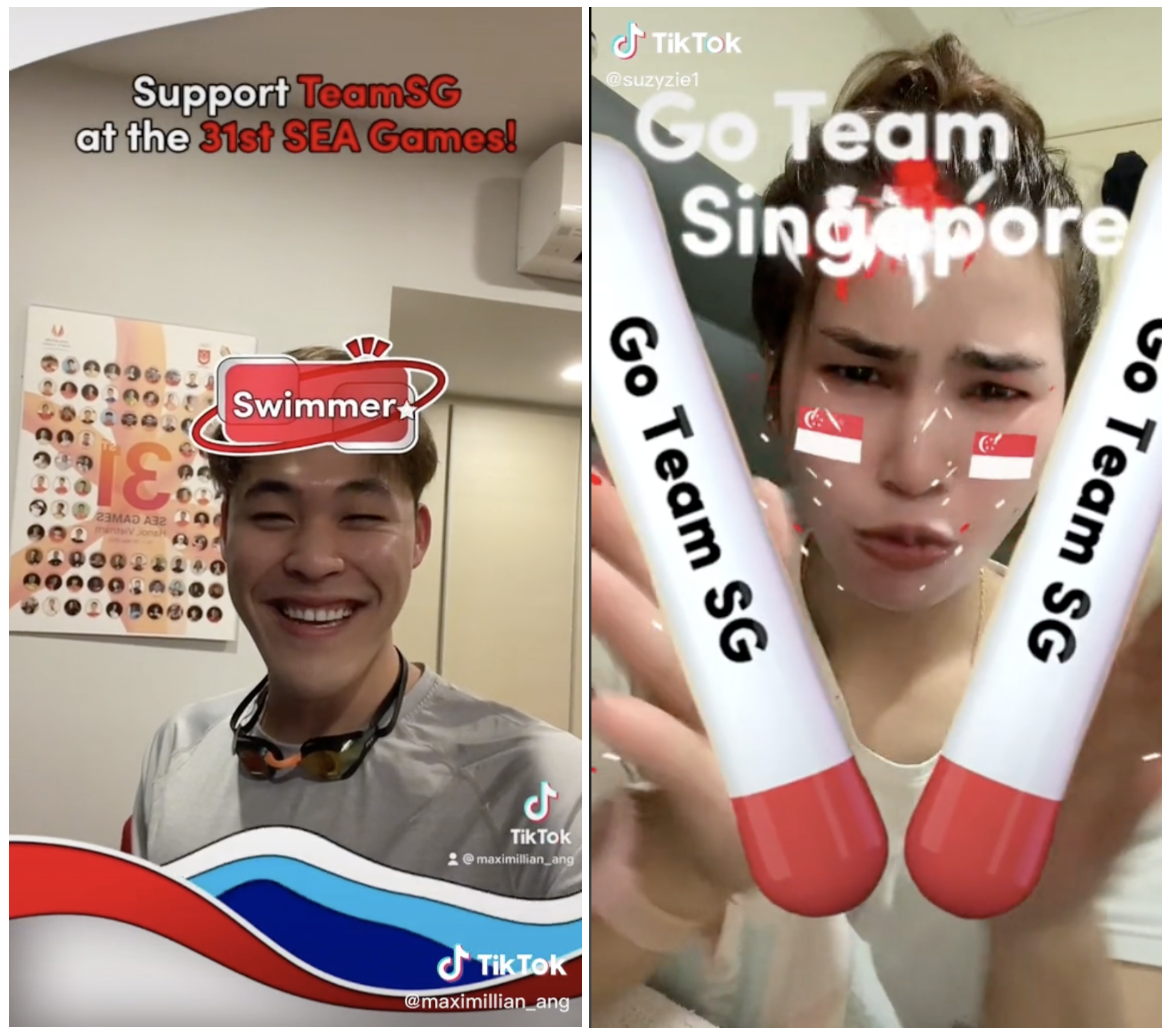 Go behind the scenes with athletes
TikTok has also collaborated with official authorities and hundreds of athletes across SEA, including local stars* like Quah Ting Wen, Quah Jing Wen, and Quah Zheng Wen (@thequahsiblings), Loh Kean Yew (@lohkeanyew), Siti Khadijah (@khad_a18), as well as Shanti Pereira (@shantipereiraa), to bring fans LIVE updates from training, events, and celebrations, as well as sneak peeks into the lives of national athletes. Users are encouraged to use this as opportunity to also engage with their favourite national athletes on the platform.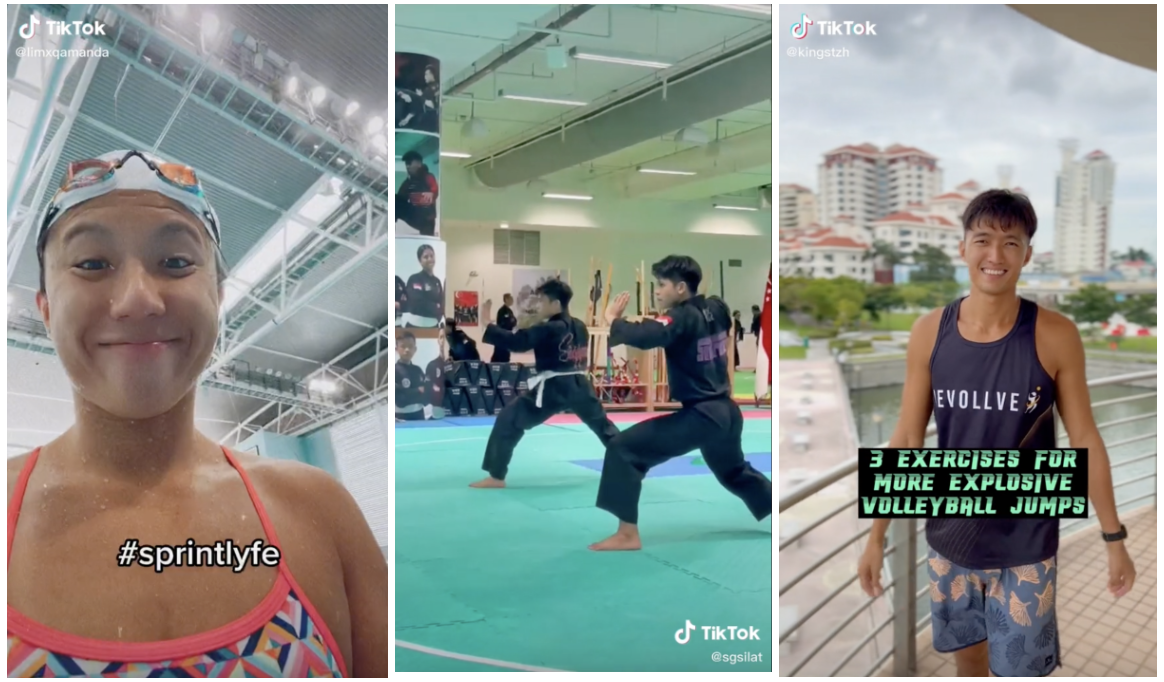 For more information on TikTok's involvement in the upcoming SEA Games, visit https://bit.ly/GoTeamSG