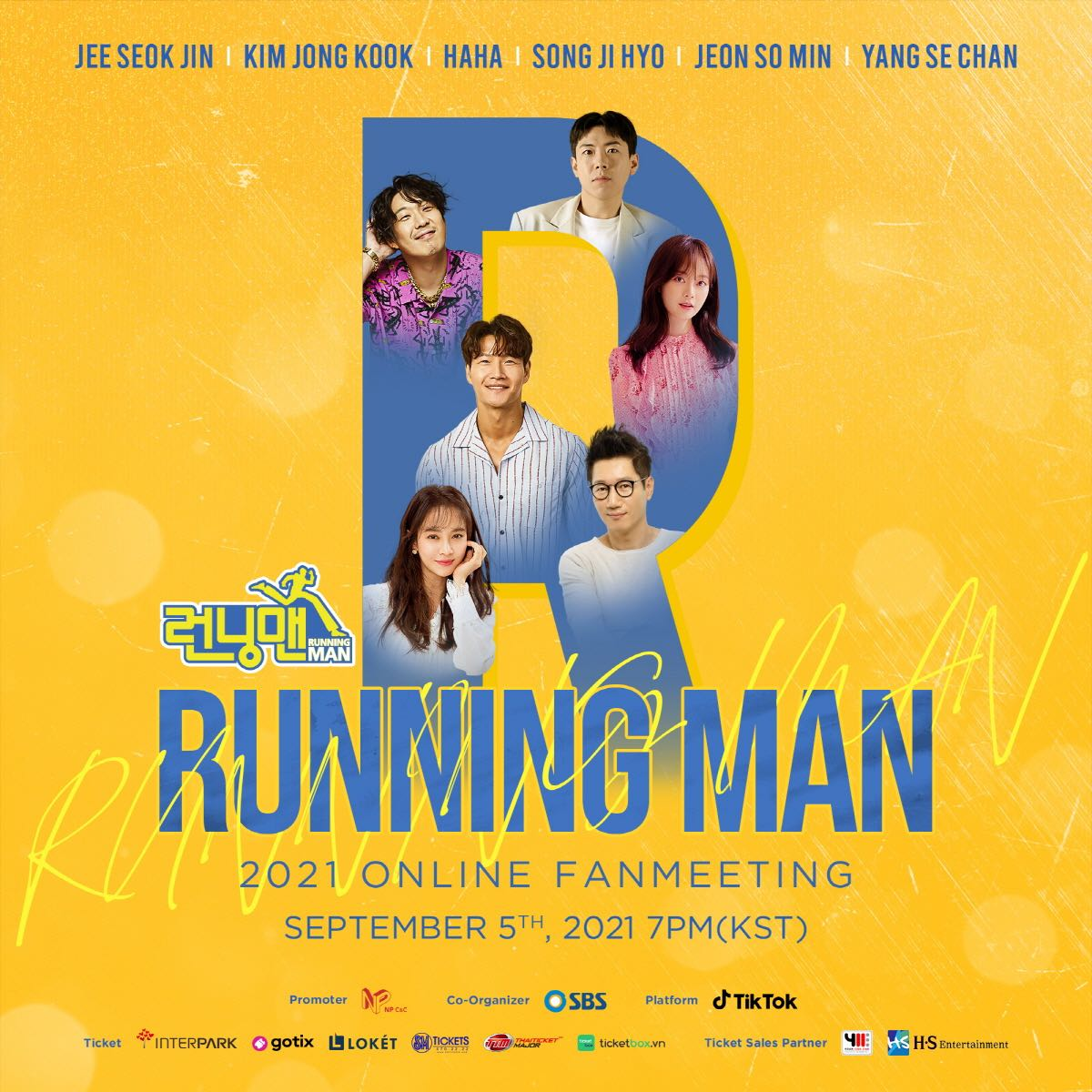 South Korean variety TV Show, "Running Man", will hold an online fan meeting via TikTok on September 5, 6PM SGT (7PM KST). The "Running Man 2021 Online Fan Meeting" – planned and produced by NP C&C, a subsidiary of brand experience content solution company NPInc – will be held at NP XR STAGE and broadcasted live exclusively on the global short-form mobile video platform in six different languages: Korean, English, Chinese, Thai, Vietnamese and Indonesian.
The SBS variety show has gained massive popularity worldwide since it first aired in 2010. This includes a devoted Singaporean fanbase that continues to celebrate the show's heart-stopping moments and action-packed team challenges on top of the cast members' comedic and lovable antics.
"Running Man's" overseas fan meetings have previously gained significant traction across Southeast Asia. Safety restrictions posed by the pandemic have, however, prevented similar physical events from taking place. The last fan meeting in Manila – which saw tickets sold out within an hour – has been delayed since February 2020. As such, the "Running Man 2021 Online Fan Meeting" will definitely be an exciting treat for all fans, who have been eagerly waiting for the next chance to catch the cast in a live setting.
"TikTok's live streaming through pre-verification system was first introduced in May and we have received positive feedback as well as meaningful results afterwards, including Lotte Duty Free Online Family Concert, Beautiful Mint Life 2021, and FOREST 21 Epik High Concert," said Jay Bae, Head of Global Business Development at TikTok Korea. "TikTok will continue to make efforts to provide better customer experiences to domestic and foreign users."
Fans in Singapore can buy tickets to the "Running Man 2021 Online Fan Meeting" now available at Global Interpark.