The new feature will provide greater accessibility and benefit both customers and merchants with an improved buying and selling experience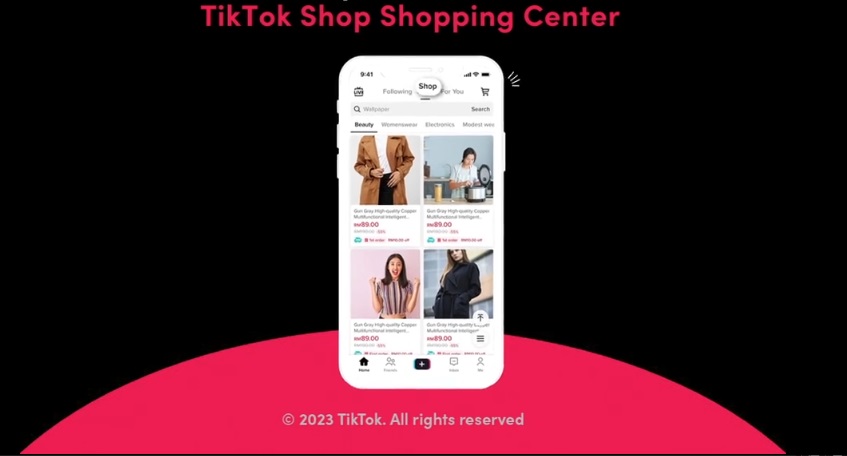 TikTok Shop announces the arrival of its new Shopping Center feature in Malaysia to make it easier for users to find more product options and help merchants better manage orders within TikTok Shop. Located within the easily accessible 'Shop' tab, this feature aims to help customers and merchants by providing a better buying and selling experience within the TikTok ecosystem, while enjoying entertaining and fun video content on the same platform.
In the Shopping Center feature, TikTok Shop makes shopping easy and convenient by streamlining consumers' shopping flow, where they can directly access anything related to shopping activities in one tab. To access the Shopping Center, users first need to ensure the app is updated; once logged-in, users simply need to swipe to the right on the top of the screen - where they will then be able to view orders, carts, shopping history, chat with sellers, and set addresses and payment methods.
The products in the Shopping Center feature have been divided according to categories so that users can find what they are looking for quickly and easily, such as beauty, women's clothing, electronics, food, and more. At the top of the page, there is also flash sale information and a countdown timer, so users don't miss out on information about items that are on sale.
"TikTok Shop always strives to empower communities, creators, and merchants in Malaysia through innovation and new developments, to provide an even better buying and selling experience. By introducing the new Shopping Center feature, users can experience an easy, concise, and entertaining shopping experience on the TikTok platform. As for businesses, we hope this feature can help them grow to be discovered more easily and gain more new customers, leveraging the power of the TikTok community," explained Wilson Leong, TikTok Shop Malaysia FMCG category director.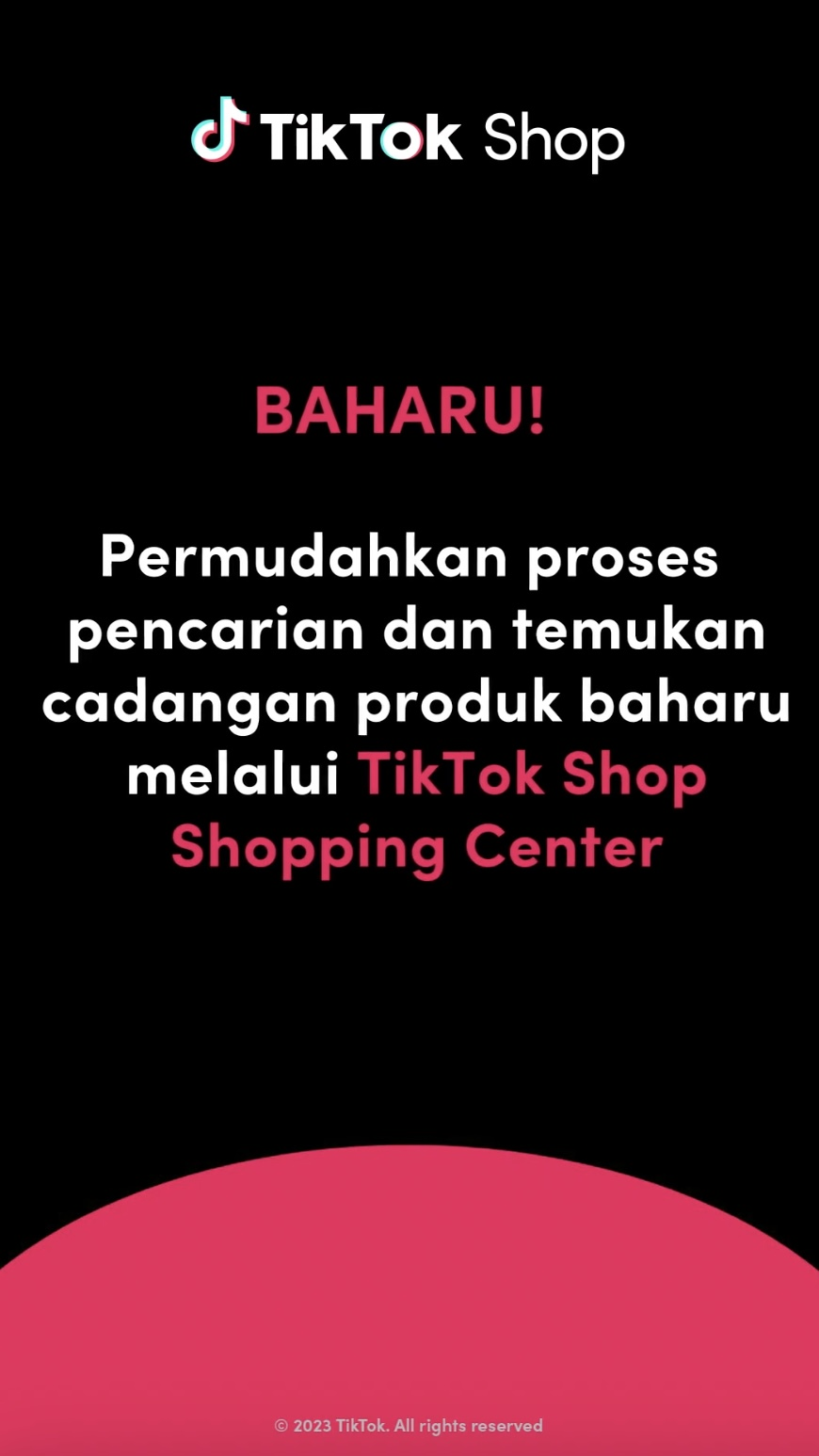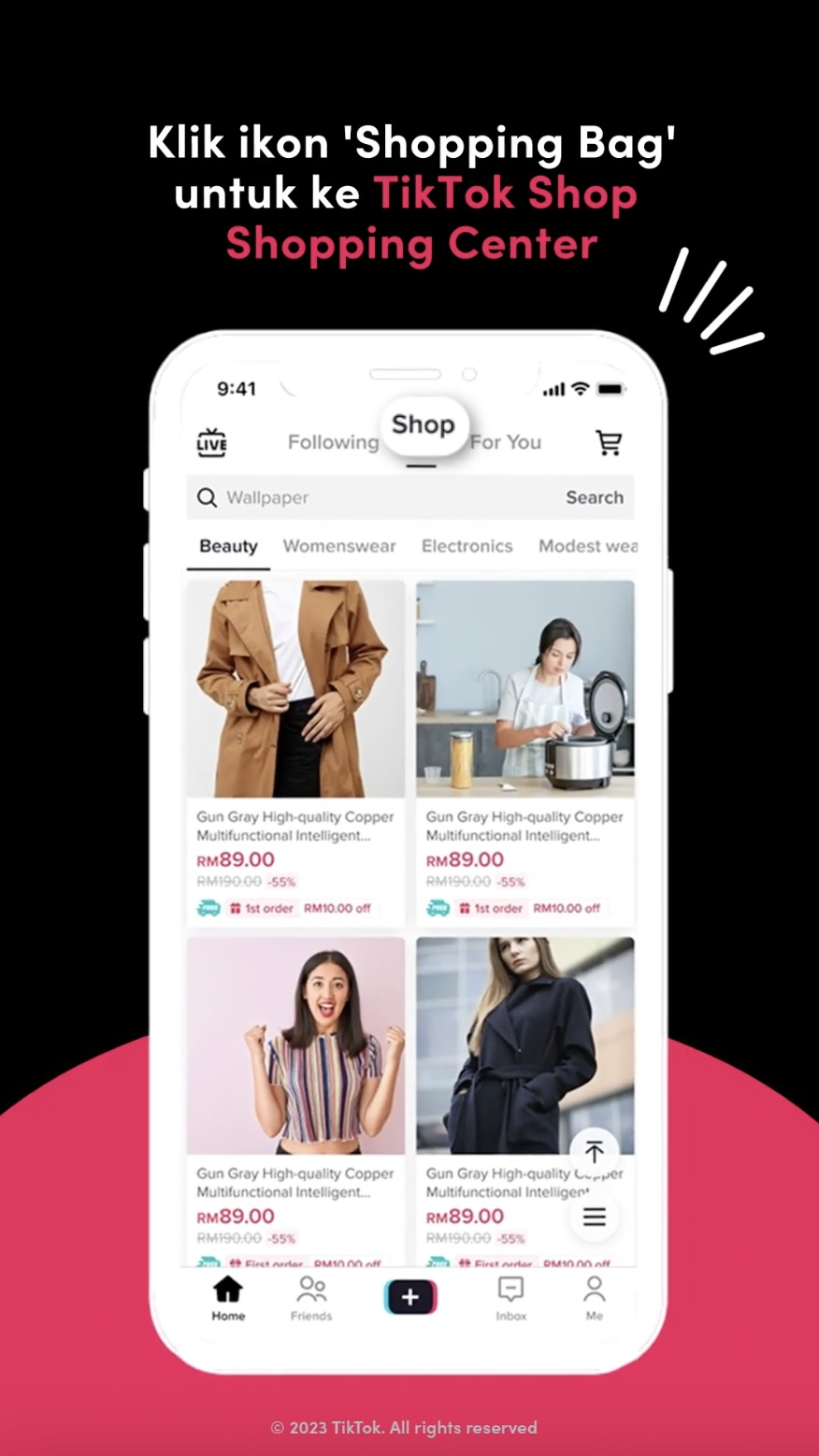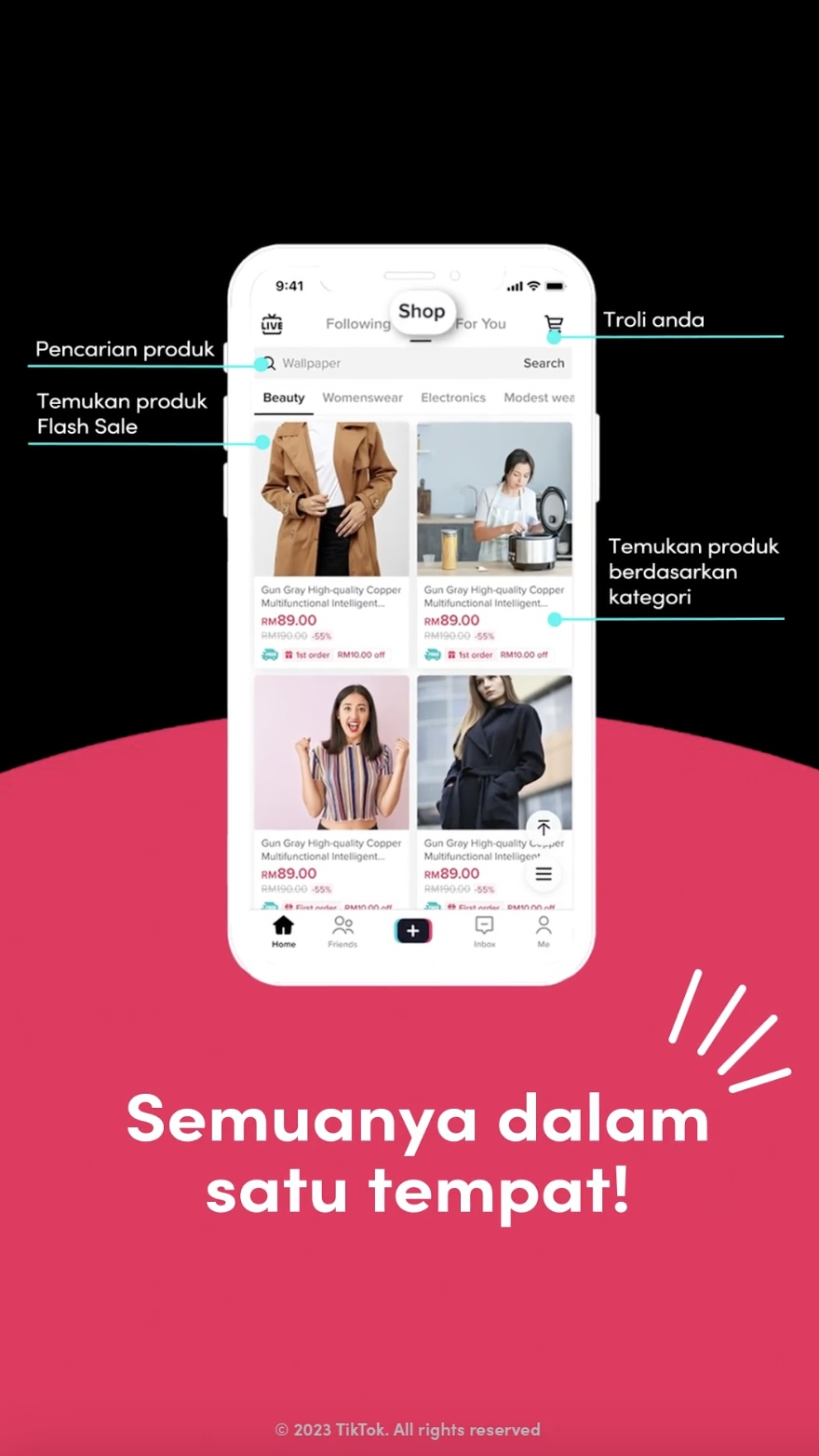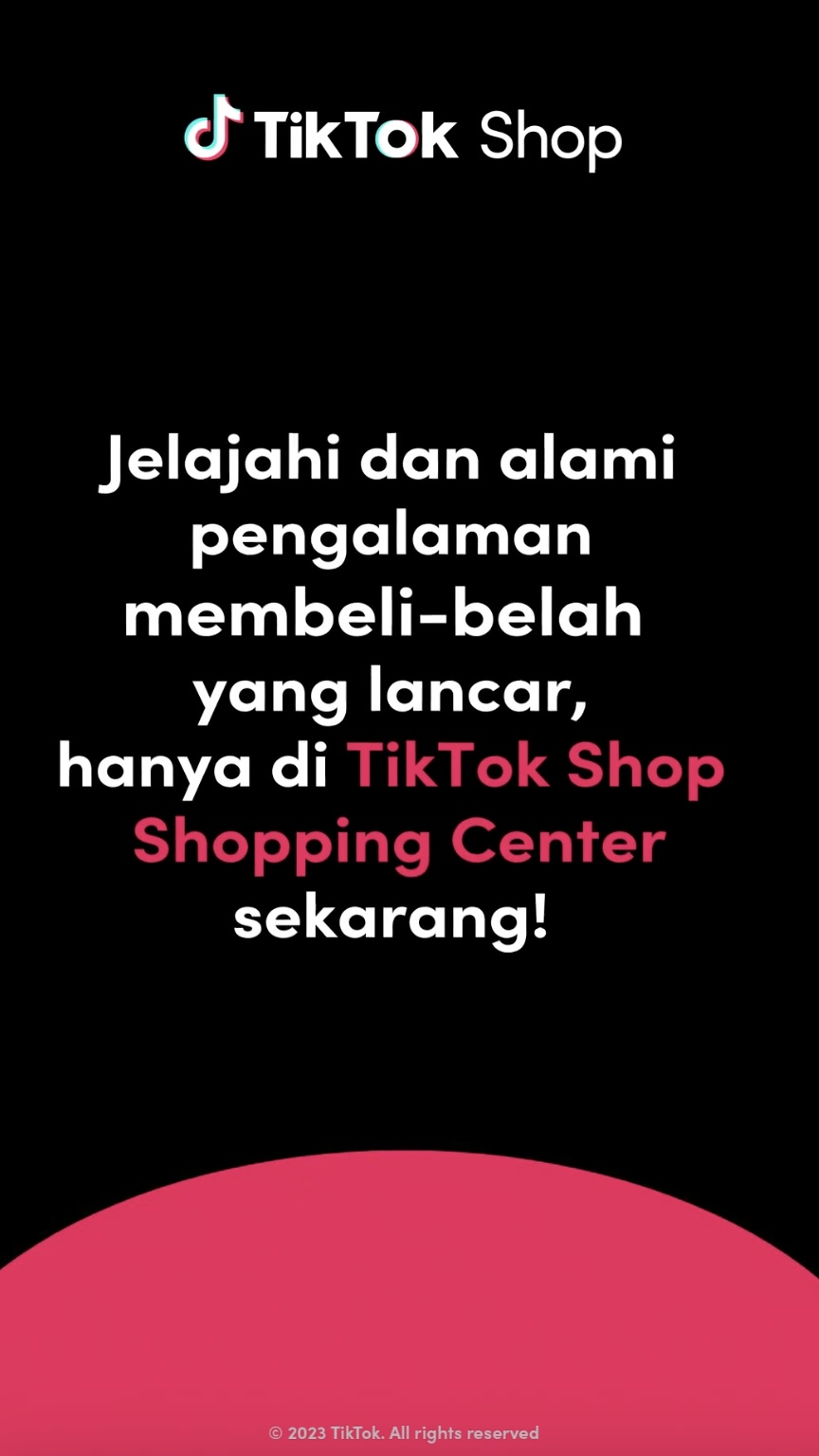 For new users, the Shopping Center feature serves as a central hub where they can easily discover promotions, a wider product assortment from across TikTok Shop merchants recommended through shoppable content, as well as manage their orders all natively within one tab. This new experience in the buying and selling process with the Shopping Center feature can already be utilised now via the app.
Brands, merchants and creators in Malaysia will be able to leverage the newly launched feature to drive an enhanced shopping experience with TikTok Shop. For merchants, the Shopping Center feature provides flash sales and brand snaps during daily sales and big sales in upcoming campaigns, such as the TikTok Shop Bazaar Ramadan, which begins today and will run until 22 March 2023, followed by the TikTok Shop Bazaar Raya from 23 March to 4 April 2023. During this campaign period, buyers can benefit from rewards and offers from participating stores, as well as opportunities to win duit raya via the #TikTokShopBazaarRamadan and #TikTokShopBazaarRaya hashtag challenge on TikTok Shop.
To learn more about the Shopping Center features with coming campaign promotions in TikTok and TikTok Shop, please visit #TikTokShopShoppingCenter.