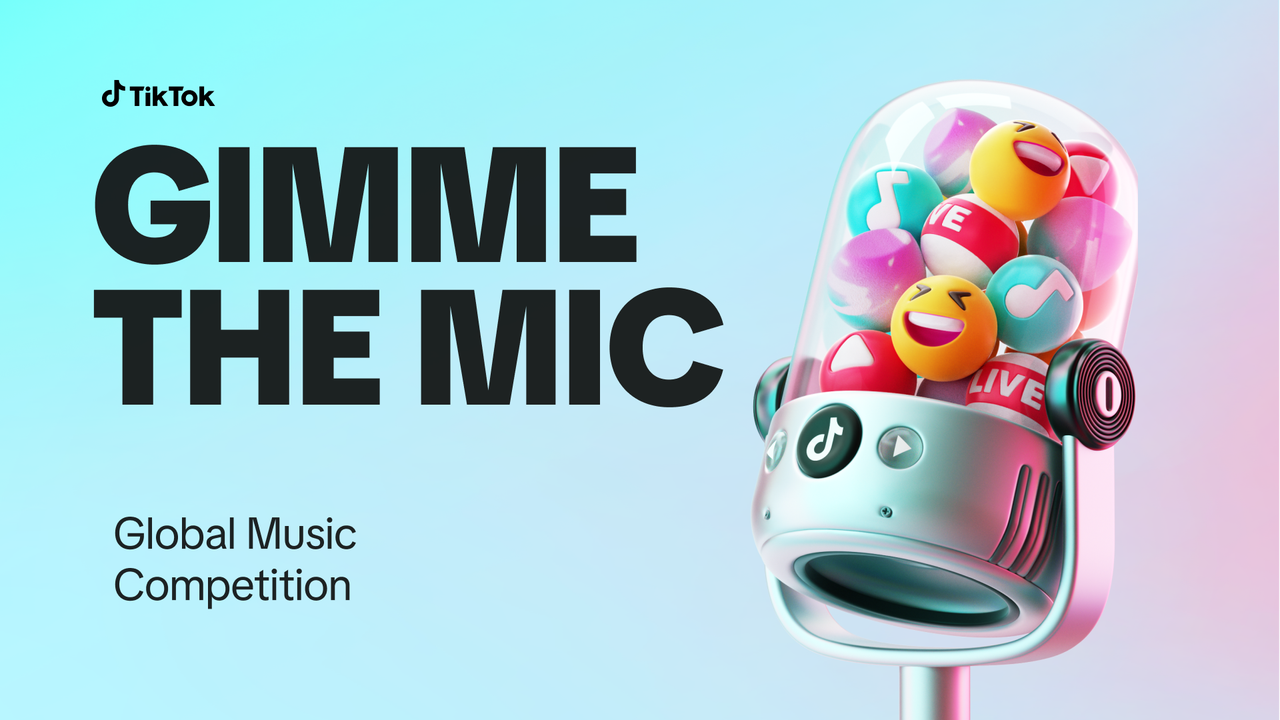 KUALA LUMPUR, 11 August 2023 - TikTok LIVE, a platform for creators of all types, including singers and musicians to showcase their talents and connect with a global audience, is unveiling "Gimme The Mic", a global competition dedicated to discovering new musical talent and nurturing aspiring music creators. TikTok LIVE welcomes individuals aged 18 and above to participate in the auditions for their chance to shine in #GimmeTheMic.
How to get the mic?
The virtual talent show will be carried out in three phases, beginning with the Audition, followed by the Semi-Final, and concluded with the Grand-Finale. The contest also features award-winning Malaysian singer Ernie Zakri on the judging panel.
Audition
To audition, participants are required to register on the in-app audition page and upload a short submission video (minimum 30 seconds) with the hashtag #GimmeTheMic from August 13 to August 26.
Semi-Final
After the auditions, the top 30 creators from Malaysia will be shortlisted to proceed to the Semi-Final. These creators will be competing in pairs in a series of Multi-guest LIVE videos streamed on @tiktoklive_my from September 12 to September 14. Viewers tuning in will have the opportunity to vote for their favorite performers in real-time. Votes can be earned by participating in various tasks such as registering for LIVE events, sending virtual gifts and more.
Grand Finale
The culmination of the competition will see the top 10 Semi-Final contestants competing in the Malaysia Grand Finale on September 20. The ultimate winner will not only be crowned the Malaysia Gimme The Mic champion but will also secure 50,000 Diamond rewards* and a ticket to represent Malaysia in the LIVE Global Finale. Set to take place in October 2023, the Global Finale will feature exceptional talents from across the globe competing for the top honor.
As TikTok remains dedicated to amplifying its talent community and supporting their journey of expression and creativity, Gimme the Mic provides an unparalleled opportunity for contestants to showcase their skills to a wider audience.
Every day on TikTok LIVE, TikTok is privileged to engage with outstanding creators whose creativity knows no bounds. At TikTok, their commitment to fostering connections and delivering thrilling experiences remains at the core.
Discover TikTok and join the TikTok community by downloading the app for free via the Apple App Store, Google Play or Amazon.
*See Virtual Items Policy and Terms and Conditions for more information about #GimmeTheMic.