Bored In The House? Join The TikTok #BoredVibes Challenge
For those of us well into week three of the COVID-19 lockdown, terms such as 'self-isolation', 'quarantine' and 'flattening the curve' are on the tip of every tongue. Social distancing, #stayathome hashtags and video calls have become the new norm. (​Not everyone's handling it well.​)
We, at TikTok have since observed a spike in content featuring daily life in isolation. These include hacks, pranks, cupboard cooking, dance challenges, home workouts – and, of course, popular TikTok songs, courtesy of the app's immense music library.
One track in particular has made a ripple. It comes from Detroit-based rapper Curtis Roach, who finds himself: ​'​Bored in the House​'.
At the beginning of March, Roach released this 15-second clip on TikTok. Within its first week, the intensely catchy earworm went viral, making the rounds (and making waves) across thousands of households on lockdown.
The lyrics begin: Okay, I'm bored in the house and I'm in the house bored.
Needless to say, it's pretty relatable 🤷‍♂️
The TikTok Challenge
Roach's #boredvibes have resonated widely! And here is the proof.
Across TikTok, celebrities, A-listers and musicians caught Roach's drift, including Tyga​, ​HRVY​, ​Hailee Steinfield​, ​Aston Merrygold​, ​Chance the Rapper​ and a very deadpan ​Dave Bautista​. ​Charli D'Amelio​, notorious ​cake-eater​ and TikTok queen, racked up 44 million views with her video alone. Even Jax Jones did a remix of it whilst he was bored at home that started going viral!
Singing along to Roach's lyrics – and taking advantage of TikTok's elaborate arsenal of creative tools, filters and special effects – many users have since made their own bored-in-the-house renditions, showing us how they're keeping themselves entertained. Whole ​families​ have joined in on the fun – even ​opportunistic pets​.
It's now the official lockdown anthem.
Hitting The TikTok Song List
After its initial success, Tyga, the American rapper known for hit 'Rack City', teamed up with Roach to create the full version of the song. Since being released by Sony Music on March 28, this track has attracted more than 213k streams on Spotify. Both 15 seconds original and a full version are available for use on TikTok's song list.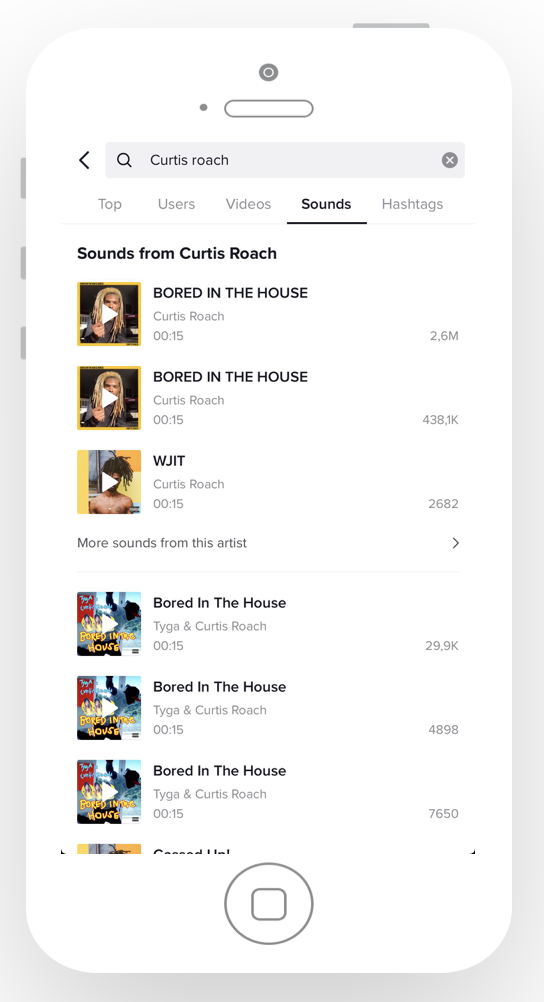 Your Turn: The TikTok Dance Challenge
'Bored in the House' is exactly the kind of improvisational beat that makes TikTok the go-to platform for creating and sharing content with one another. And that's what the official ​#BoredVibes challenge​ is all about: bringing people from all walks of life together to spread a little joy.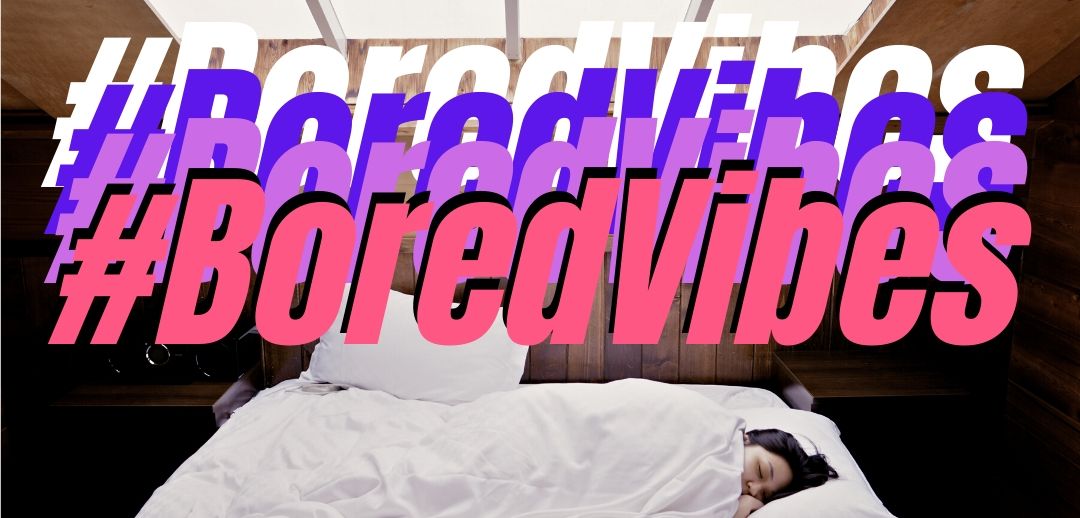 The #BoredVibes Self-Isolation Challenge kicked off on Friday the 3rd of April. The premise is simple: bring the fun back into your home through dance, like ​this little guy​.
Need some inspiration to get started?
Just download the app for free via Apple App Store, Google Play or Amazon and check out ​the moves people are already busting​ to Roach's hook.
Let's smash the #BoredVibes challenge, and spread the laughs together 👊