As a global platform that inspires creativity and brings joy, TikTok is a place where everyone can share inspiring moments and be their authentic selves while discovering content and connecting with a wider community. Today, our global community celebrates a standout individual for being the first TikTok creator in Europe and the second in the world to hit 100 million followers. Congratulations to Khaby Lame, known on TikTok as @khaby.lame!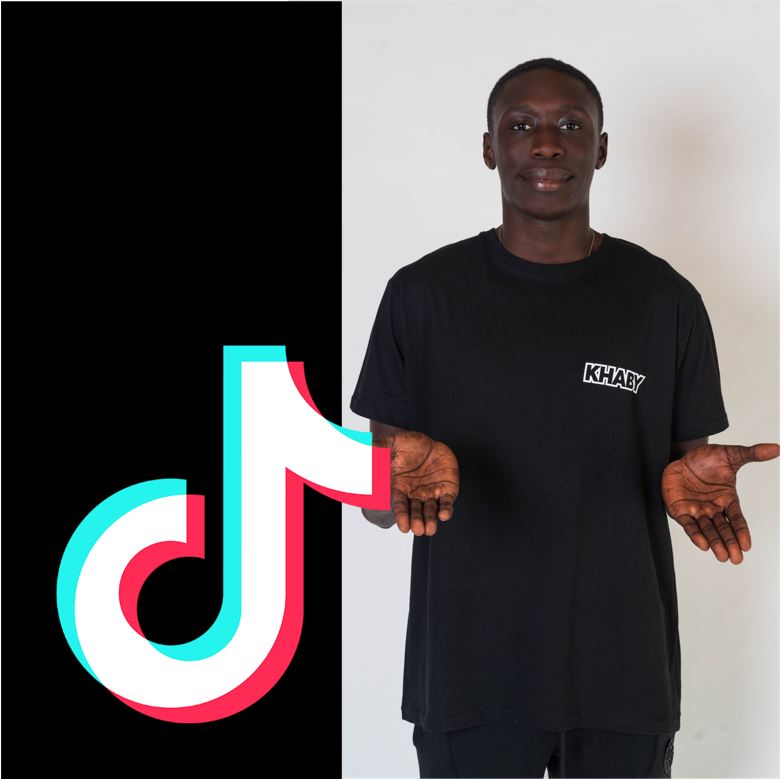 Khaby is a 21-year-old creator who was born in Senegal and moved to Chivasso, Italy with his family when he was one year old. He first started on the platform during a particularly difficult time in his life -- Italy was in lockdown and he had just lost his job because of Covid-19. His desire to make the most out of his situation and turn it into an opportunity to achieve his dream of making people laugh motivated him to start a TikTok page and share his first comedy videos.
With one funny video after another, his followers began to grow, and in less than 17 months, Khaby has quickly become one of the most recognized and loved TikTok creators globally as he continues to use his unique creativity and sense of humor to spread joy to a global community. With his iconic facial expressions and use of irony in his videos, he continues to inspire us to stay true to who we are and live life with joy.
"I am honored to have achieved this milestone, made possible by the global TikTok community. I am passionate about entertaining and making people laugh since childhood, and I am thankful to TikTok for offering me a global stage to share my passion with the rest of the world. I will continue to work towards my dreams, knowing I can count on a beautiful community ready to cheer me on. Thank you and I love you all!" - Khaby Lame
We are truly humbled to serve as Khaby's creative home and excited to see what he accomplishes next on TikTok. Congratulations again Khaby! We will continue to be inspired by your unique way of seeing the world. To hear more from Khaby on his TikTok journey and reaching the 100M follower milestone.
Get to know more about him as he marks this amazing milestone with us . . .
How did you get started on TikTok? What inspired you to create videos?
It all started during the first lockdown: I had recently lost my job, so I decided to start recording in my bedroom.
The inspiration for my videos goes way back to when I was a kid watching The Fresh Prince of Bel-Air with Will Smith. I loved his comedy and I also loved all of his movies. So I decided to record some sketches on YouTube with a friend of mine and, even though there were very few views, I enjoyed making them.
When I pick up the phone to record, everything becomes more beautiful and fun -- the world of TikTok with its comedy is so beautiful and so much fun.
What has inspired your humour?
From so many things. Will Smith's movies, but also Eddie Murphy's, Omar Sy's and many other comedic actors. Also cartoons…which I still watch to this day!
What was your reaction to seeing so much success on the platform?
I'm grateful and happy about it, but I always remain down-to-earth and true to my original idea of making videos to have fun and make others laugh. I consider myself a simple guy.
What are some content creation tips you would offer other creators?
I think it's enough that you really like what you do and love who you are and how you show yourself to others. And then the rest will come accordingly.
What is your favorite feature to create videos with?
I love creating videos using TikTok's Stitch feature, but also creating them from scratch.
What video have you created that you can't stop thinking about?
So many! Definitely the one of the rearview mirror or the handbrake. But also the one made with Alessandro del Piero with an apple. And let's not forget the banana one… 🍌
What was your first viral video?
The backpack one - a nice surprise.
What video are you most proud of creating?
I don't have one in particular. I love all of my videos and all of them have made me proud.
Let's celebrate with Khaby and enjoy a look back at some of his most creative and lovable moments on TikTok!
March 15, 2020: Khaby started his TikTok account
May 14, 2020: Khaby reaches up to 50k followers
July 24, 2020: Khaby reaches up to 10M likes
January 16, 2021: Khaby's first video duet with a first reaction
February 22, 2021: Khaby reaches up 1M followers
March 14, 2021: Khaby's first video with his famous expression
May 19, 2021: Khaby's video with famous Italian football player Alessandro Del Piero
May 11, 2021: Khaby outperforms TikTok followers
June 18, 2020: Khaby replicating his gesture with Paulo Dybala
June 20, 2021: Khaby's appreciation when Cristiano Ronaldo replicated his gesture at EURO 2020 match