Celebrating our global community that entertained and sparked joy with their creativity this year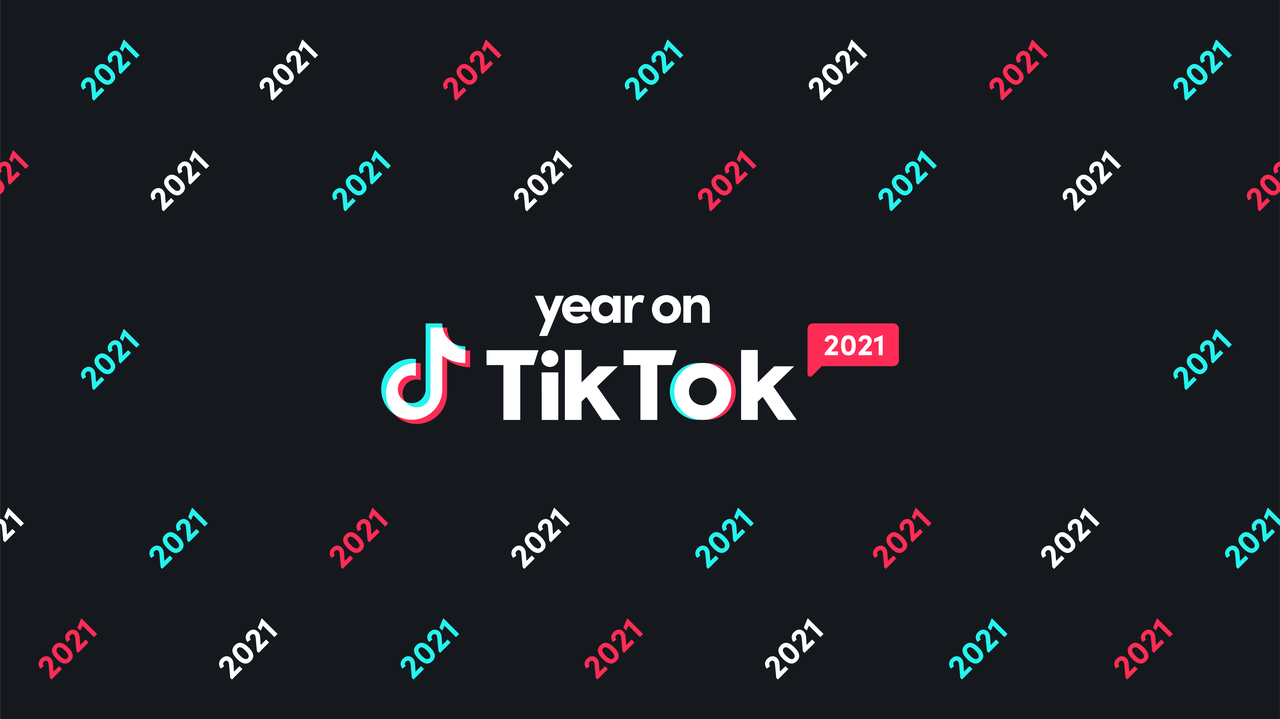 TikTok is a unique place where culture starts and where creativity knows no bounds - where anyone can discover, create, and share content they love. In 2021, over 1 billion people turned to TikTok to be entertained, find and share their joy with others, and learn new things.
This year, our community discovered new ways to express their creativity, championed teams and the causes they care about, and found new favourites - from recipes to new music and ways to clean the house. Across Canada we saw creators rise to stardom, while content from big little communities like #BookTok, #AnimalTok and #ScienceTok found a home on the platform.
"There's something really special about TikTok's diverse global community that people just can't find anywhere else. For us, 2021 was a year for connection and we've seen people on TikTok laughing together, entertaining us, starting cultural phenomenons, and teaching us new things. It's been incredible to see the depths of entertainment and creativity from this community, and we're delighted to celebrate all the ways we've come together this year on TikTok," said Vanessa Pappas, Chief Operating Officer, TikTok.
"Watching our community continue to grow and support one another with creativity and joy this year has been immensely rewarding. We saw trends, creators and artists start on TikTok and spread throughout mainstream culture, from the latest food trends to breakthrough stars and songs we just can't get out of our heads. We're humbled by the impact our community has on the country, and we're excited to be a platform that elevates Canadian creators to a global audience," Vanessa Craft, Head of Content Partnerships, TikTok Canada.
Today, join us as we celebrate all the trends, moments, and movements that made 2021 a year on TikTok that was one-of-a-kind.

TikTok videos transcend cultures and borders to reach For You feeds everywhere. 2021 saw For You feeds filled with trending content across beloved categories including comedy, food and drink, and family videos. Check out the videos that make up some of this year's memorable moments.
Canada
Around the world

Whether TikTok videos make you smile or laugh in unexpected ways, one thing's for sure: our community sparks joy. This year, animals, sports and entertainment culture are some of the popular content categories that delighted our global community. Take in the good vibes from the videos that brought us so much joy this year.
Canada
Around the world

From homemade beats to classics making a comeback, the songs on your For You feed made you hit repeat. In 2021, trending songs on TikTok came from established, emerging, and breakthrough artists, spanning a range of genres as diverse as our community itself. Be it pop, hip-hop and rap, or electronic and dance, music starts on TikTok. Here are a few of our community's favourite songs this year in Canada, by Canadian artists, and globally.
Canada
Around the world

As the beating heart of TikTok, creators make our community what it is today. We're humbled and excited to see so many creators entertain and connect with communities as well as launch careers on and off the platform. Technology, education and fashion communities saw the most creators breaking new ground this year, and in Canada, we fell in love with comedians, Indigenous creators and musicians. Here are the TikTok creators, artists, and public figures who broke out and hit new heights this year.
Canada
Around the world

Creativity has no limits on TikTok, and our community continues to discover and create new ways to share entertaining content with the world, with Movie Filter, Green Screen, and Colour Customizer among this year's popular creative effects. In Canada, we were busy in 2021 launching new tools to help you be even more creative from auto captions to original effects. Here are the TikTok trends made possible by our tools and effects, and your creativity in 2021.
Canada
Around the world

This year, TikTok continued to be a safe space for creators and our community to come together, lift each other up, and support the causes they care about. Our global community supported causes they cared most about throughout the year, including LGBTQ+ advocacy, mental health, and racial equality. Find out more about the impactful creators and public figures who continue to fight for positive change.
Canada
Around the world

Foodies around the world continued to find a home on TikTok this year. From the world's favourite at-home feta pasta to supersized kebabs and salmon rice, along with a few pantry decluttering tips, check out all the recipes and food hacks TikTok got the world craving for this year.
Canada
Around the world

With more than six billion views globally of #TikTokMadeMeBuyIt, our community continues to be a place for discovery, inspiration and genuine honest reviews that have products flying off the shelves. Globally, home, beauty and gadgets were among the categories that sparked shopping trends and cultural conversations this year. Discover what's on this year's wishlist.
Canada
Around the world

Whatever you're interested in, whether it's #CareerTok or #WitchTok, on TikTok you can find and connect with a community that shares your passion. This year, some of the popular communities focused on pets, sports and education. Find out more about the communities on the rise this year.
Canada
Around the world

Whether you're a massive Raptors fan, a die hard Habs supporter, went crazy for the EUROs or celebrated the gold medal wins this summer, we can't deny that sports had a huge year on TikTok. Fans around the world have found a home to connect with an avid sports community on the platform. From the craziest slam dunk on ice to a mom of two on a skateboard, Canadians and the world fell in love with everyone who did it for the love of their games. Here are the shots, dives and skates that you fell in love with this year.
Canada
Ask on TikTok
To celebrate your own year on TikTok, starting today, we're also launching Ask on TikTok, a new Q&A feature inviting you to look back on your most memorable moments in 2021. Simply choose which questions you want to answer about your year in the app. People can choose a question like "what was your 2021 highlight?" or "what was your happiest moment of 2021?" and answer it in a new creation or by sharing a previous TikTok video.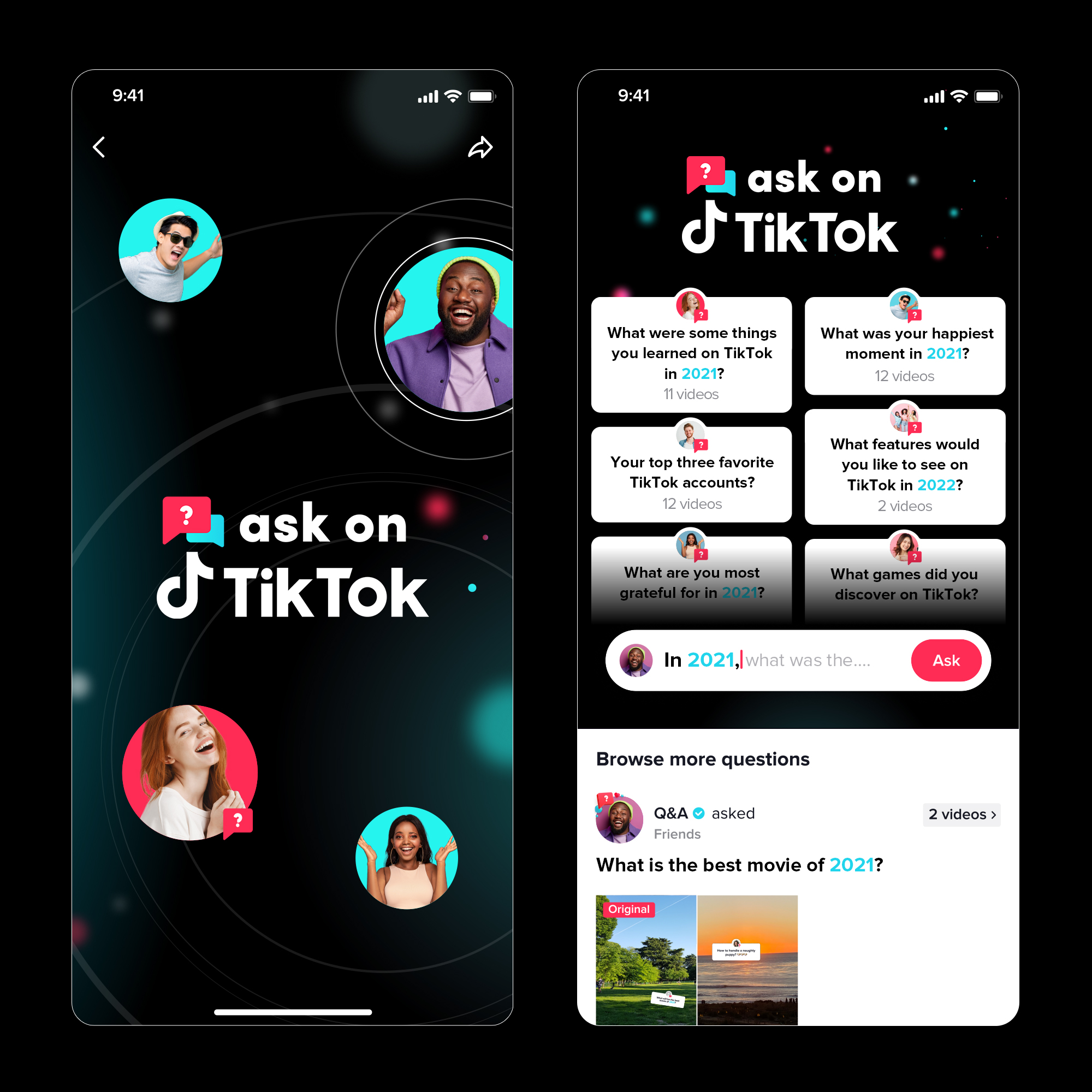 Stay tuned for more Year on TikTok 2021 celebrations in Canada, including holiday extravaganzas, the ultimate 2021 in review LIVE from MuchMusic, and more!
Want to know more about what made 2021-of-a-kind? Visit our microsite to learn more about the Year on TikTok.
New to TikTok? Join our community by simply downloading the app for free via the Apple App Store, Google Play or Amazon.