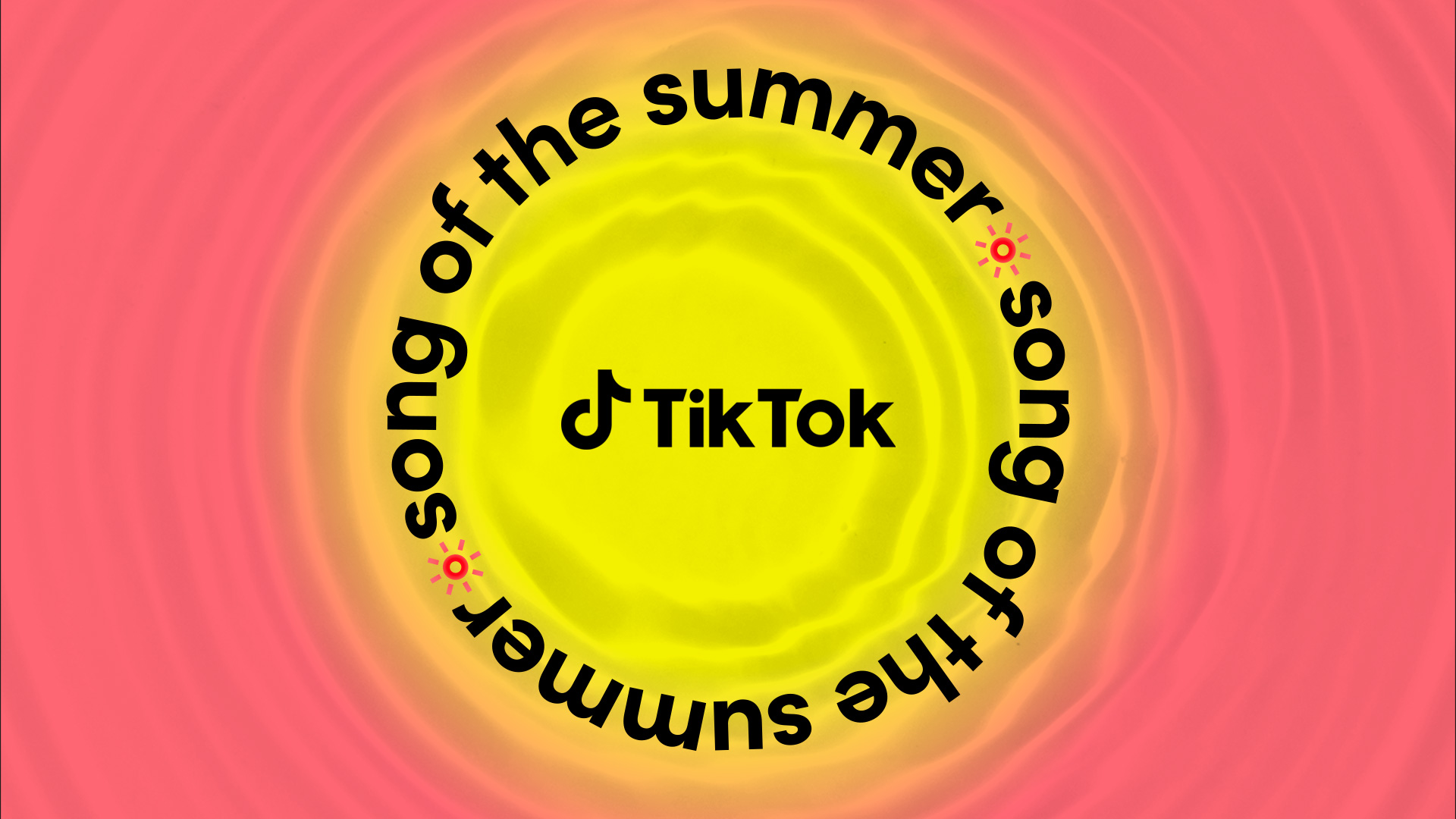 TikTok's Songs of the Summer returns for 2023 - and it's hotter than ever ☀️🎶
All summer long, artists have been dropping some serious vibes and asking TikTok the ultimate question: "Did I just write the song of the summer?" 🔥🌞 As #SongOfTheSummer hits a scorching 5 billion views on TikTok, these sun-tinged pop bangers have been bringing pure sunshine to the music-loving community 🌅🎵
Whether users around the world have been living their Barbie dreams, giving a second chance to Cupid or being transported to the galactic realm that is Planet of the Bass, the summer's biggest cultural moments have been popping on TikTok.
This year, our Songs of the Summer reflect the full spectrum of artistic talent on TikTok. From Doechii's meteoric rise with What It is, Puerto Rican rapper Myke Towers rocketing to success with globally trending song LALA, to the juggernaut that is Makeba by France's Jain, our community has embraced a truly diverse mix of talent and sounds. As well as providing a platform for the world's biggest artists to connect with fans, we're proud to continue helping emerging artists all over the world to launch their careers, like the incredible story of Mae Stephens who swapped supermarket shifts for TikTok stardom, topping our global Songs of the Summer list with her smash hit If We Ever Broke Up.
Top songs by video creations globally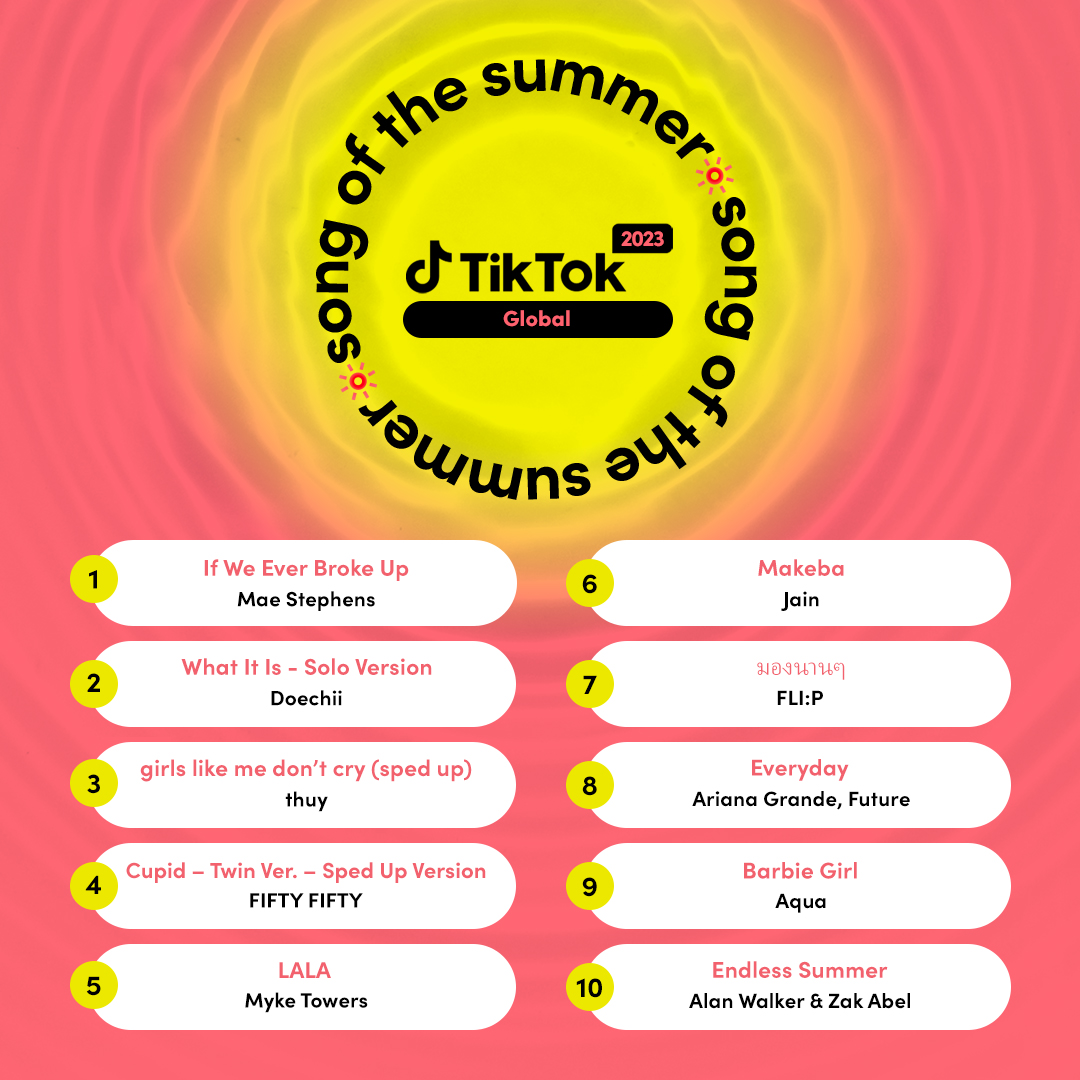 Paul Hourican, Global Head of Music Content & Partnerships at TikTok said: "You can never predict what's going to be TikTok's Song of the Summer and that's the beauty of the platform. It's been another summer of discovery with our community embracing a diverse mix of genres, sounds and incredible new talent. Mae Stephens is a fantastic new artist with an amazing success story, whose music has travelled from the UK to Asia and beyond, and made her track 'If We Ever Broke Up' a global phenomenon. It's given us a summer to remember, along with brilliant music - both new and rediscovered - from the likes of Myke Towers, Jain, and Ariana Grande, who have all had incredible success after connecting with the community on TikTok."
*TikTok's Summer Songs are ranked by total creations over Summer 2023
Top songs by video creations in Canada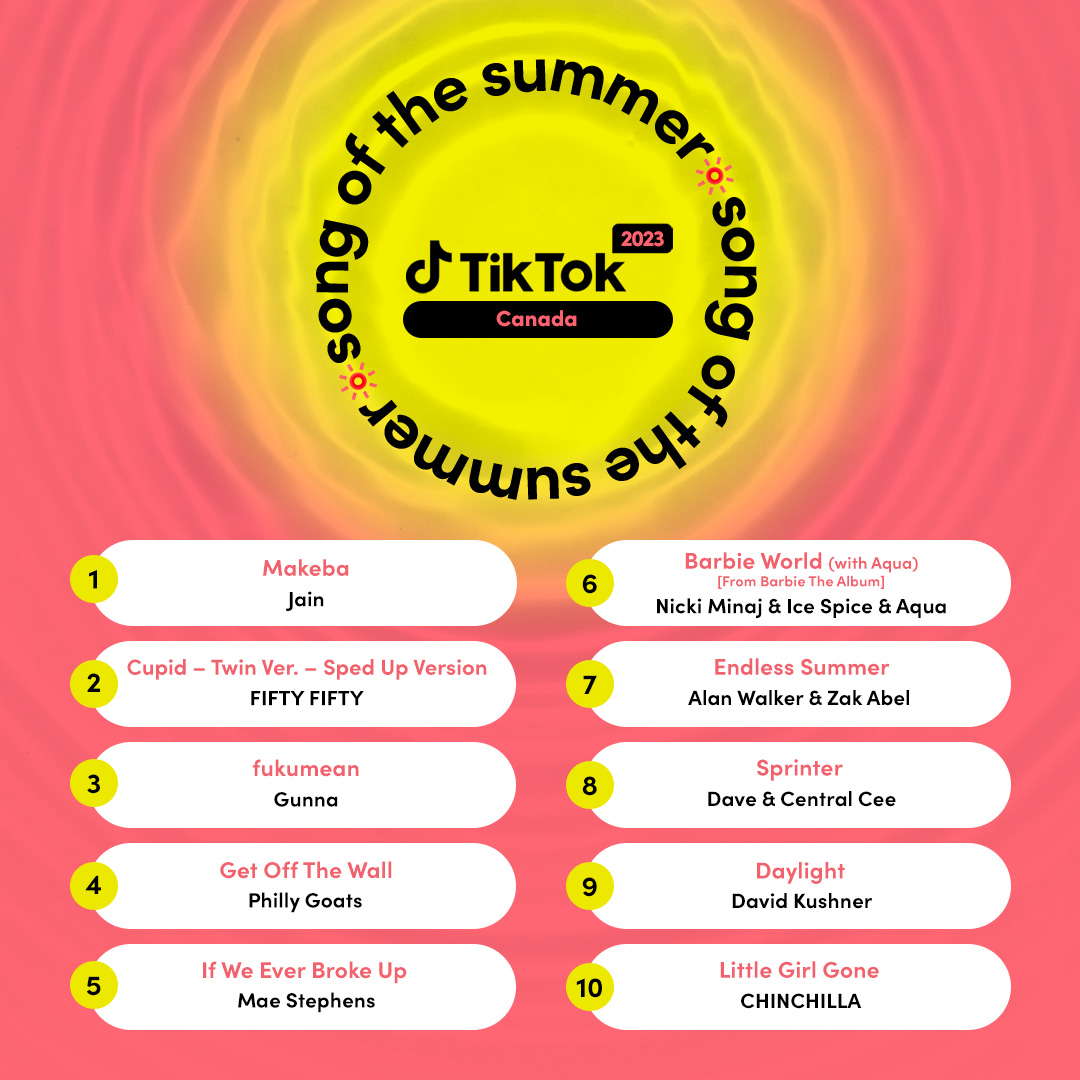 New to TikTok and want to explore Summer Songs on TikTok? Getting involved couldn't be easier, simply download the app for free via the Apple App Store, Google Play or Amazon.