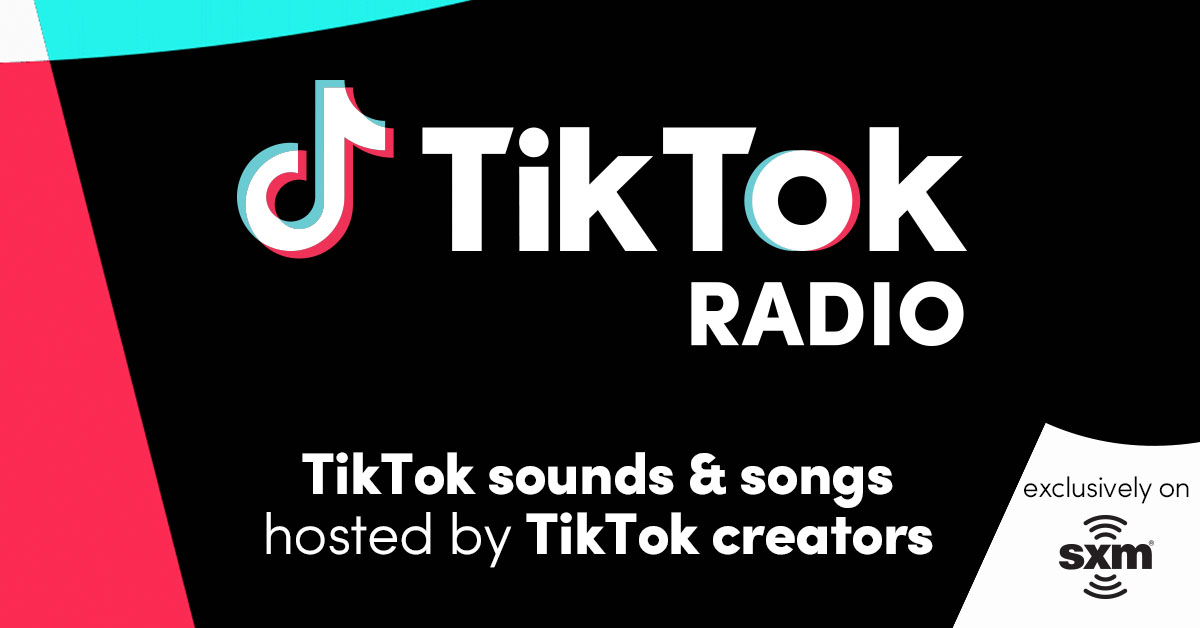 TikTok and SiriusXM to Create Exclusive Audio Experiences, including new SiriusXM Music Channel
TikTok Radio will be a ground-breaking full-time music channel
TORONTO, ON (May 24, 2021) - TikTok and SiriusXM today announced they are joining forces on the rollout of new and innovative content across each of their platforms. Creating listener experiences curated specifically for each platform's loyal fans will allow TikTok and SiriusXM to deliver access to ground-breaking programming, exclusive performances, special events, and some of music's top and emerging talent.
This summer, SiriusXM will launch TikTok Radio, a full-time music channel featuring the trending sounds that are redefining pop culture from TikTok. Presented by TikTok creators, tastemakers, and DJs, TikTok Radio will be available in vehicles and as a streaming channel on the SiriusXM App, desktop, and all connected devices.
Sonically synced to the TikTok experience, the channel will feel like a radio version of the platform's "For You" page. The TikTok Radio channel will feature a diverse group of TikTok creators showcasing trending music and stories behind the songs throughout each day, as well as a weekly music countdown dedicated to TikTok's top trending tracks. Listeners can expect to hear directly from music's next generation of rising stars and whatever else the TikTok community is vibing to.
"We are excited to collaborate with TikTok to create new content that brings the vibrancy of the leading social networking service to life on live radio and our streaming platforms," said Scott Greenstein, President and Chief Content Officer, SiriusXM. "The effect TikTok has on music, and pop culture in general, is undeniable. Our platforms will provide a unique opportunity for TikTok creators to engage with our listeners with content experiences that have never been done before in audio. The exclusive SiriusXM channel will bring a new take on radio by tapping into the latest music trends on TikTok.​"
"TikTok is redefining the way that fans discover music and artists, while enabling a new form of musical engagement and creative expression, said Ole Obermann, Global Head of Music, TikTok. "We are excited to work with SiriusXM for TikTok Radio to make the trends, music, and creative influences that are playing such a defining role in modern culture even more accessible. We can't wait to see this come to life and thank the SiriusXM team for being such an innovative and visionary collaborator."