By Maya Shoucair, Public Policy Partnerships Lead
Over the past 15 months, TikTok has brought Canadians together while physically apart, by providing a community where everyone can share their creativity and find moments of joy. The pandemic has been challenging for us all and we can't wait to get back together to hug, hangout (and make TikToks).
That's why TikTok Canada is joining forces with two national campaigns to promote confidence in the COVID-19 vaccine among Canadians: This Is Our Shot and Faster Together.
This Is Our Shot is a movement aimed to rally Canadians and encourage each other to replace vaccine hesitancy with confidence so that we can get back to the things we love. Together with This Is Our Shot, beginning on June 4th we'll be encouraging Canadians to post a video on TikTok, tagged #ThisIsOurShotCA, sharing their reasons for getting vaccinated, and encouraging others to get their shot.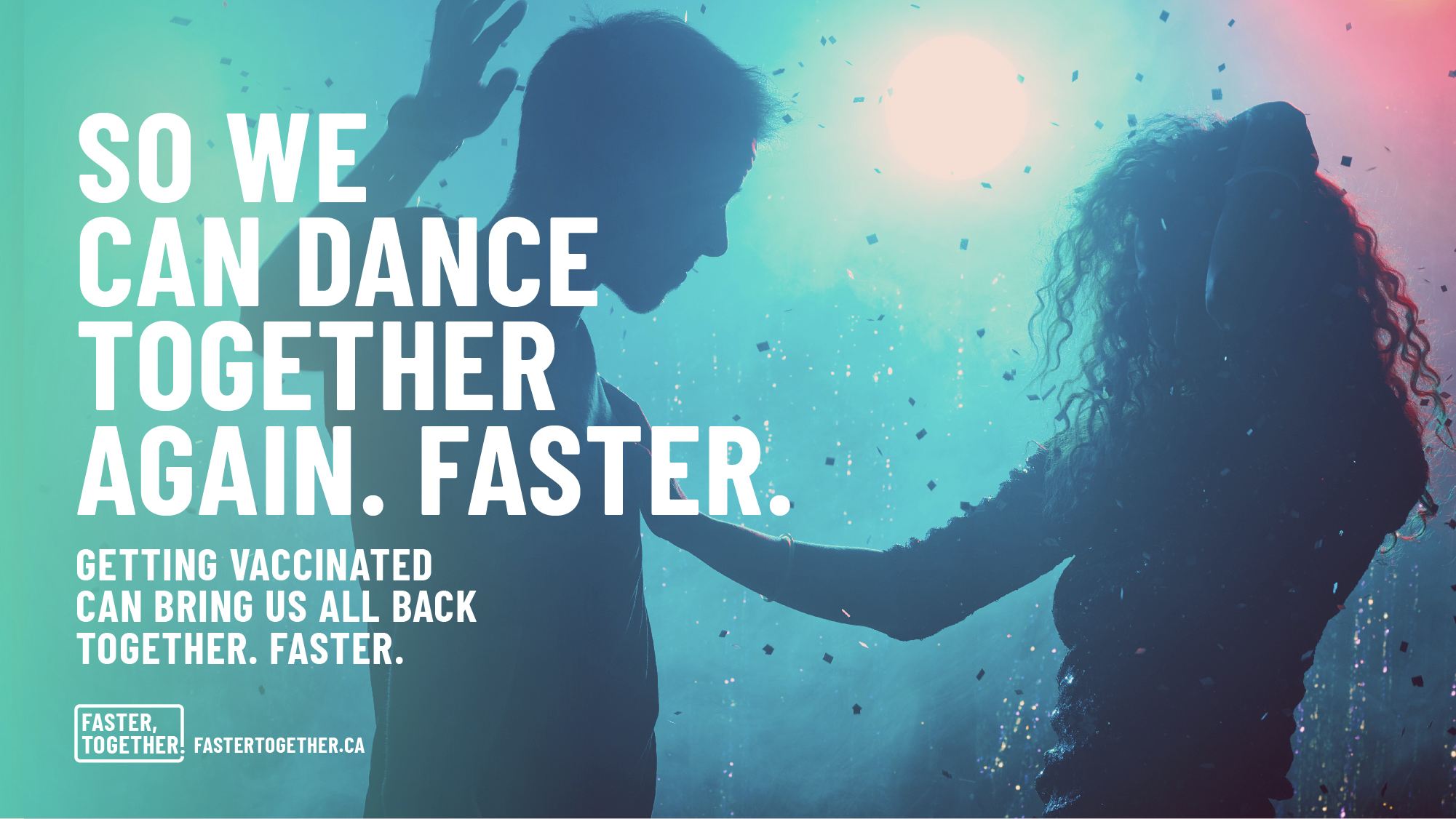 Faster Together is a voluntary effort of over 150 Canadian businesses and organizations working together to promote COVID-19 vaccine acceptance and help speed up recovery from this pandemic. TikTok is providing space for Faster Together to run advertising free of charge on TikTok throughout the summer, to deliver messages to Canadians around the theme "Getting vaccinated can bring us back together, faster."
These partnerships follow the findings from the expert roundtable hosted in February by Digital Public Square and TikTok Canada where physicians, public health practitioners, civil society leaders, and content creators shed light on new ways to think about public health communication and offered implementable ideas for how we can work together to address vaccine hesitancy by fighting related misinformation narratives online.
Supporting Our Community
TikTok is committed to continuing to support the frontline medical workers, educators, and local communities affected by the pandemic through our global Community Relief Fund. Through these efforts, we've donated over $1 million to Canadian charitable and not-for-profit organizations across every province and territory. These donations are supporting the continued delivery of services to some of the most vulnerable communities and those most impacted by the pandemic, including youth, Black and Indigenous communities, LGBTQ2S+, and organizations providing mental health services.
Countering COVID-19 Misinformation
As we bring additional educational content and partners related to COVID-19 onto TikTok, we also continue to strengthen the resources provided across our app. Our in-app coronavirus resource hub has been viewed over 2.6 billion times and is periodically updated with new information and guidance about vaccines and COVID-19 from the WHO. We also place PSAs on an increasing number of related hashtags to connect viewers to the WHO and local public health resources. These PSAs have amassed over 38 billion views and counting.
We strive to swiftly identify and remove misinformation related to COVID-19, and the vast majority of misleading videos about the coronavirus are removed within 24 hours of upload, as detailed in our last Transparency Report. We're making important investments in new detection mechanisms as we work to close this gap and improve our efficacy.
For more information on our work to promote public health and support communities during the pandemic, visit our Safety Centre.