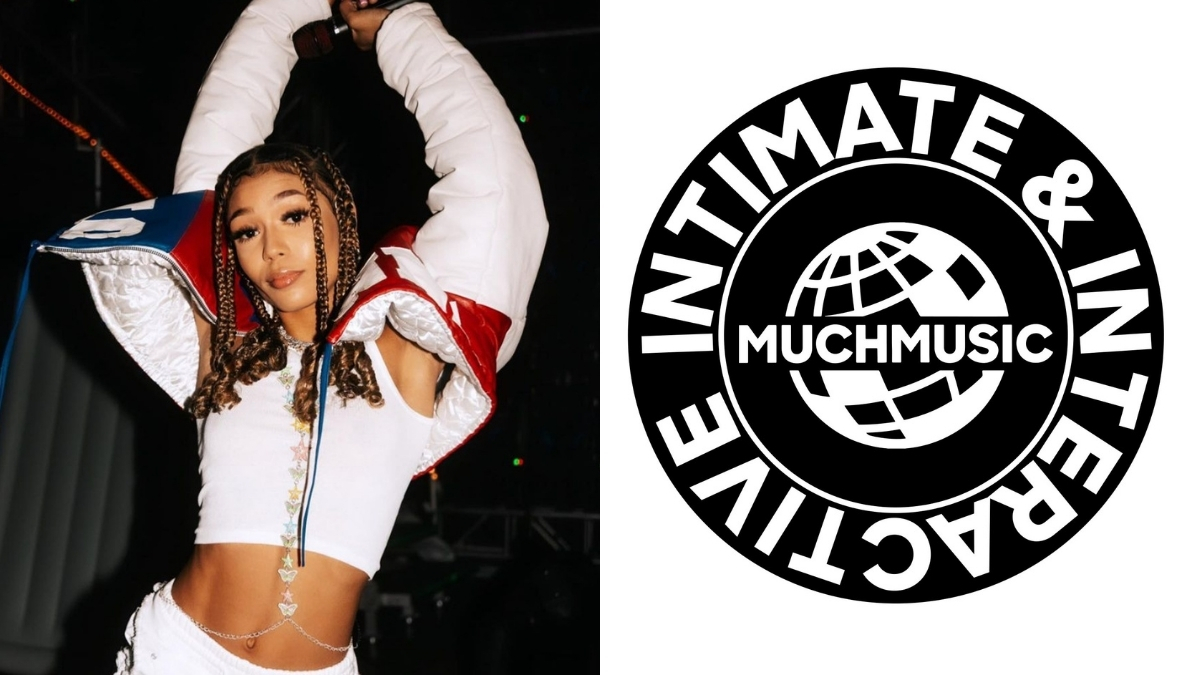 Earlier this year we helped relaunch iconic brand MuchMusic on TikTok, which incIuded the announcement that INTIMATE AND INTERACTIVE would be returning to TikTok exclusively. Today, we're excited to share that the original program that makes its triumphant return this month, with @coileray as the first featured artist. Streaming live on Thursday, October 21 at 7 p.m. ET, the half-hour special will be available exclusively on @much to our more than one billion TikTok users around the world. Currently on tour with Lil Baby and Lil Durk, and on the heels of her latest single release, "Twinnem," the singer and rapper joins MuchMusic's Kwesi Kwarko-Fosu in Los Angeles for an interview and live performance featuring two of her latest hits.
With 6.5 million followers on TikTok, Coi's music has exploded on platform - her hit song "No More Parties" has generated over 900K video creates and "Ocean Prime" (feat. Coi Leray) sits at almost 485K video creates. Most recently, her song "TWINNEM" became a viral trend and has nearly 2 million video creates.
Since the brand's relaunch on July 7, @much has amassed more than 300K followers on TikTok, making it the #2 Canadian broadcast brand on the platform second only to TSN. In just over three months, MuchMusic's VJs have firmly established themselves within the music industry, landing one-on-one interviews with some of popular music's biggest superstars and up-and-comers including Vance Joy, Alessia Cara, Camilla Cabello, Jack Antonoff, Tate McRae, Roy Woods, and more.
Debuting 30 years ago this month, MuchMusic's legendary INTIMATE AND INTERACTIVE concert series picks up on its legacy of featuring trendsetting Canadian and international artists, from long-established superstars to legends in the making. With Coi adding her name to its impressive roster, the list of past performers includes the likes of Prince, Destiny's Child, Sloan, Joni Mitchell, The Tragically Hip, Alanis Morissette, Coldplay, No Doubt, Spice Girls, Mary J. Blige, Christina Aguilera, Backstreet Boys, Bryan Adams, its inaugural performer, Bruce Cockburn, and more.
About Coi Leray
With raw rhymes, traffic-stopping vocals, and inimitable energy, Coi Leray carves out a lane of her own as a dynamic, dangerous, and different kind of pop star. The platinum-certified New Jersey-born and Los Angeles-based rapper, singer, and all-around firebrand first sunk her claws into the culture with the 2018 independent breakout mixtape, Everythingcoz. In its wake, she unleashed the acclaimed sequel EC2 [2019] and Now Or Never EP [2020] and racked up a total of 124 million cumulative streams and counting. Beyond collaborating with everyone from Gunna and Fetty Wap to Kiana Lede, she appeared on the blockbuster Spider-Man: Into the Spider-Verse Soundtrack. Along the way, she also become a 2021 XXL Freshman, graced the cover of KAZI and garnered plugs and praise from HYPEBAE, Essence, BET, REVOLT, Def Pen, PAPER, and Cosmopolitan who put it best, "The girl has got pipes y'all!" Plus, Pitchfork went so far as to christen her "the sing-rap queen of TikTok." She ignited 2021 with her biggest and boldest banger to date the chantable "No More Parties," which is RIAA Platinum Certified. Upon release, it landed on the Billboard Hot 100, Rolling Stone 100, Apple Music Top 20, and Spotify's Viral Hits!, And YouTube's Top 100. On TikTok, the song has already inspired 457K videos in addition to cracking over 250 million views and 50 million-plus likes. On its heels, RIAA Gold Certified single, "BIG PURR (Prrdd)" [feat. Pooh Shiesty] only increased her momentum with 20 million streams, 645K TikTok videos, and 84 million views right out of the gate. Plus, she vaulted into the Top 10 on the Billboard Emerging Artists Chart. Most importantly, these songs bulldozed the path for her next full-length project in 2021. Coi's traveling her own lane at high speed and simply leaving the competition in the dust.