**English version follows below
La série Creator Spotlight célèbre l'incroyable communauté et toutes les façons dont les créateurs inspirent la créativité et partagent la joie au quotidien. Dans le cadre de la série et de notre célébration des voix canadiennes-françaises tout au long de ce mois, nous sommes ravis de mettre en lumière @miel.tropical.
Comment avez-vous commencé à créer sur TikTok et comment décririez-vous votre contenu TikTok aujourd'hui ?
J'ai commencé pendant la pandémie, comme beaucoup de créateurs. Je voulais me divertir et je me suis dit pourquoi ne pas essayer d'utiliser ce nouveau réseau social, voir un peu comment ça fonctionne et j'ai tout de suite commencer à faire des petits vidéos humoristiques.
Qu'est-ce que vous aimez le plus sur TikTok ?
Ce que j'aime le plus sur Tiktok c'est l'interaction que j'ai avec ma communauté, voir les gens réagir à mes vidéos, lire les commentaires, j'aime aussi regarder les vidéos des autres créateurs mais ma partie préférée c'est créer.
Comment votre culture française vous a-t-elle influencé ou façonné ?
Je décrirais mon contenu comme étant du contenu humoristique, la plupart du temps je publie des sketchs et les vidéos qui fonctionnent le mieux sont les vidéos de sketchs qui mettent en avant les différences entre la France et le Québec. Je dénonce aussi certaines problématiques qui me tiennent à cœur (comme les microagressions, le racisme, les préjugés) avec humour. Je fais aussi d'autre type de vidéos humoristiques courtes.
Quelle est votre vidéo TikTok préférée que vous avez créée et pourquoi ?
L'une de mes vidéos préférées c'est la vidéo sur les insultes québécoises (toutes les variantes possibles pour dire « con »). J'aime aussi toutes mes vidéos qui permettent de dénoncer des comportements douteux des gens mais avec humour et subtilité (comme les vidéos sur les remarques qu'on fait souvent sur les cheveux frisés, crépus, etc.) Celles-là seraient mes préférées.
Qu'y a-t-il sur votre flux For You en ce moment ?
Sur mon fil d'actualité en ce moment il y a plusieurs types de vidéos, majoritairement des sketchs et des vidéos qui comparent la France et le Québec mais je veux diversifier mon contenu et faire rire de d'autres manières aussi. Je n'ai jamais été quelqu'un qui aimait être dans une case.
Quels sont certains de vos comptes TikTok préférés?
Mes comptes Tiktok préférés : Emilietalk, pascaledeblois, youzy.tok, claudiemercier. Des créateurs français et québécois. Mes entreprises préférées : Inhairitance (entreprise spécialisée en cheveux bouclés) aromazone (entreprise française spécialisée en produits et ingrédients naturels)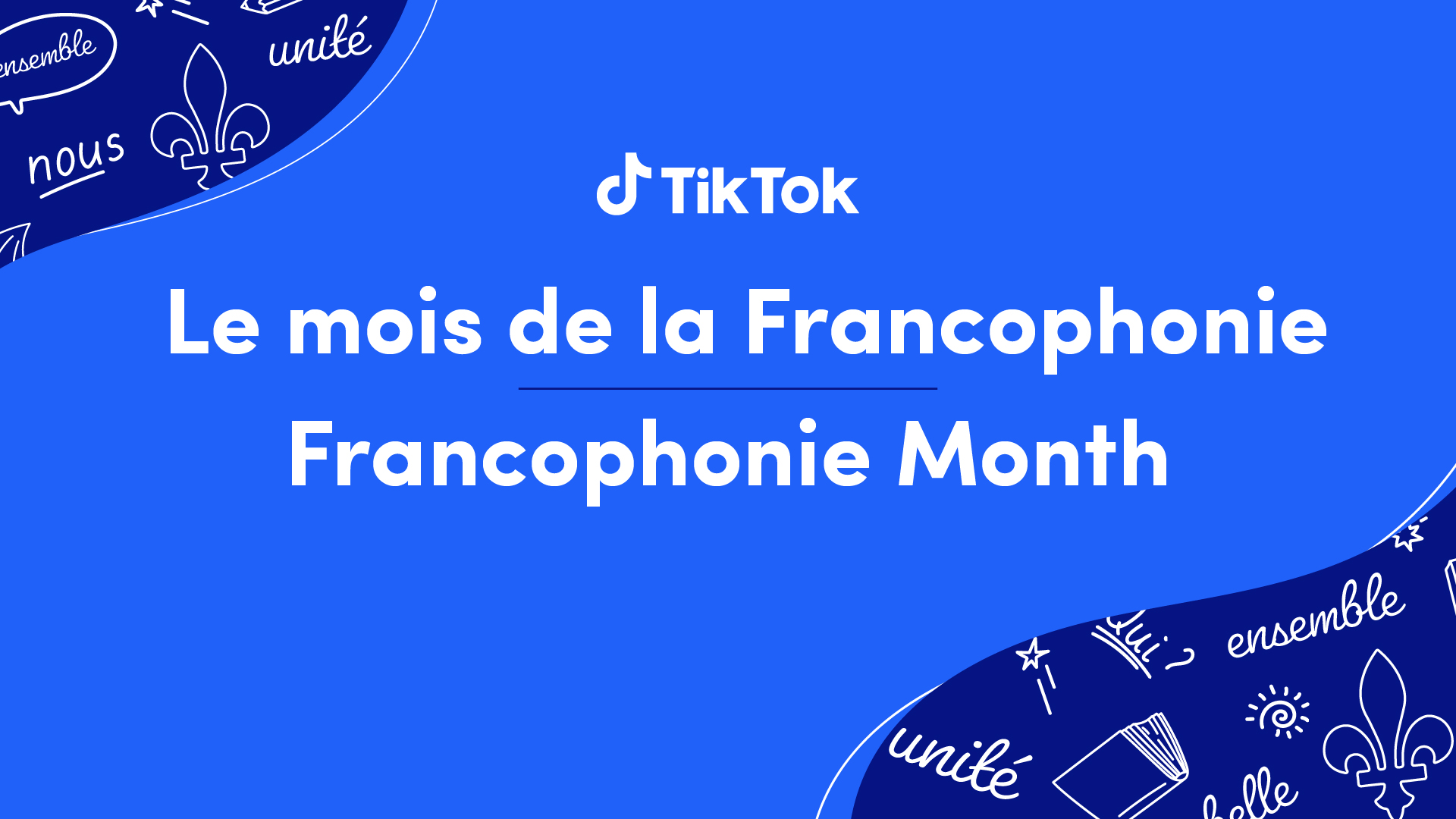 The Creator Spotlight Series celebrates the amazing community and all the ways creators inspire creativity and share joy every day. As part of the series and our celebration of French Canadian voices throughout this month, we're excited to spotlight @miel.tropical.
How did you get started creating on TikTok, and how would you describe your TikTok content today?
I started during the pandemic, like many creators. I wanted to entertain myself and I thought why not try to use this new social network, see how it works and I immediately started making little humorous videos.
What do you love most about TikTok?
What I like most about TikTok is the interaction I have with my community, seeing people react to my videos and reading the comments. I also like to watch other creators' videos but my favourite part is creating.
How has your French culture influenced or shaped you?
I would describe my content as humorous, most of the time I publish sketches and the videos that work best are the sketch videos that highlight the differences between France and Quebec. I also denounce certain issues that are important to me (like microaggressions, racism and prejudices) with humour. I also make other types of short humorous videos.
What is your favourite TikTok video that you've created and why?
One of my favourite videos is the video about Quebec insults (all the different ways to say "con"). I also like all of my videos that call out questionable behaviour from people but with humour and subtlety (like the videos about the remarks that are often made about curly, frizzy hair, etc.) Those would be my favourites.
What's on your For You Feed right now?
On my feed right now there are several types of videos, mostly skits and videos comparing France and Quebec but I want to diversify my content and make people laugh in other ways too. I've never been someone who liked to be in a box.
What are some of your favourite TikTok accounts and businesses?