**English version follows below

La série Creator Spotlight célèbre l'incroyable communauté et toutes les façons dont les créateurs inspirent la créativité et partagent la joie au quotidien. Dans le cadre de la série et de notre célébration des voix canadiennes-françaises tout au long de ce mois, nous sommes ravis de mettre en lumière @laurent.dagenais. Laurent est né et a grandi à Montréal, un endroit où l'art et la culture se mêlent parfaitement aux expériences culinaires. S'adonnant à la scène dès son plus jeune âge, il n'est pas surprenant qu'il se soit fait un nom grâce à son approche unique et sa créativité.
Comment avez-vous commencé à créer sur TikTok et comment décririez-vous votre contenu TikTok aujourd'hui ?
Tout a commencé pendant le covid... passer par les fermetures et la fermeture des restaurants/bars m'a donné beaucoup de temps supplémentaire. Je devais trouver un moyen de m'occuper et de garder ma passion pour la cuisine vivante. Au début, je partageais juste mes dîners sous forme d'histoires étape par étape en utilisant la caméra frontale de mon téléphone, les gens étaient dedans mais tout serait parti après 24 heures. Après avoir rencontré ma copine, tout a changé, elle a commencé à me filmer, nous avons monté un montage, elle m'a convaincu de créer un compte TikTok et de là, sont venues quelques vidéos virales et le reste appartient à l'histoire.
Qu'est-ce que vous aimez le plus sur TikTok ?
Ce que j'aime le plus à propos de TikTok, c'est la facilité avec laquelle il est possible de se connecter avec la communauté. J'ai maintenant des amis partout dans le monde avec qui je discute presque chaque semaine, de l'Australie au Japon, en passant par la Belgique, le Brésil, le Mexique, la liste s'allonge encore et encore... tout cela grâce à TikTok.
Comment votre culture française vous a-t-elle influencé ou façonné ?
J'ai grandi dans une famille 100% canadienne-française/francophone de la grande région de Montréal. En parcourant un peu le pays, on se rend vite compte que la culture canadienne-française n'est pas seulement différente à cause de la langue première, c'est bien plus que cela. L'influence française est nettement perceptible dans la mentalité québécoise et dans la façon de vivre. Ici, on prend très au sérieux manger, boire et faire la fête, le nombre de restaurants et de bars par habitant en est une bonne preuve. Pour répondre à la question, la culture française a influencé et façonné qui je suis aujourd'hui sous toutes les formes possibles.
Comment la communauté TikTok vous a-t-elle inspiré ?
La communauté TikTok m'a inspiré à bien des égards. Non seulement pour voir ce qui était fait par d'autres créateurs de contenu alimentaire, mais pour découvrir de nouvelles cultures et techniques alimentaires dont je n'avais même pas entendu parler auparavant.
Quelle est votre vidéo TikTok préférée que vous avez créée et pourquoi ?
Mon vidéo TikTok préférée est probablement la pieuvre grillée qui a été tournée sur une belle plage du sud-ouest de la Grèce. Non seulement l'emplacement était spectaculaire, mais l'ambiance générale pendant le tournage était incroyable. Boire de délicieux vins grecs, se prélasser au soleil méditerranéen, se baigner rapidement entre les scènes pour se rafraîchir... tout cela était tellement amusant et heureusement, la vidéo est devenue virale avec près de 18 millions de vues.
Qu'y a-t-il sur votre flux For You en ce moment ?
Surtout juste du contenu alimentaire haha... Surprenant?
Quels sont certains de vos comptes TikTok préférés?
Je dois aller avec les potes sur celui-ci!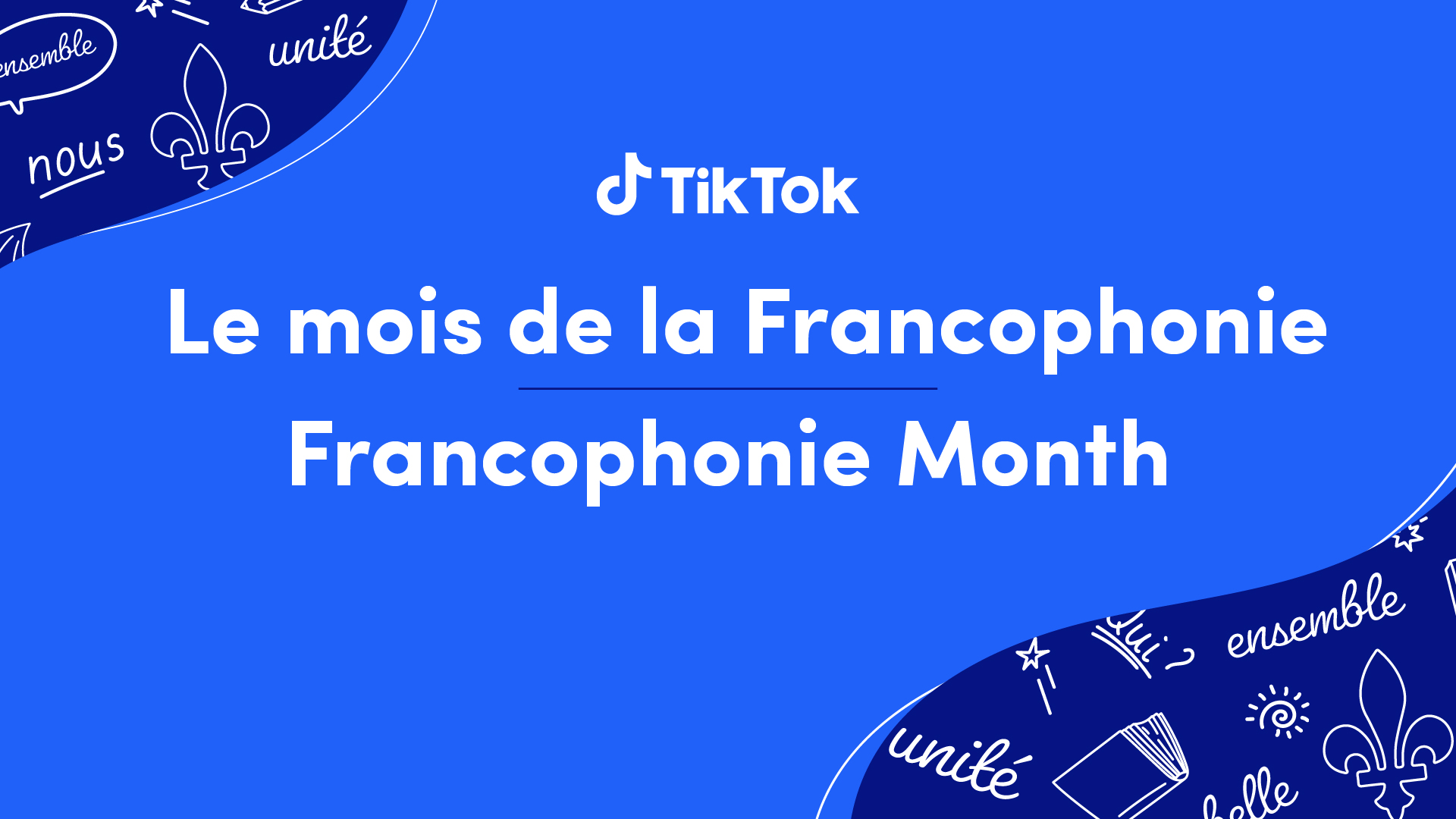 The Creator Spotlight Series celebrates the amazing community and all the ways creators inspire creativity and share joy every day. As part of the series and our celebration of French Canadian voices throughout this month, we're excited to spotlight @laurent.dagenais. Laurent was born and raised in Montreal, a place where art and culture blend flawlessly with culinary experiences. Being indulged in the scene from a very young age, it comes to no one's surprise that he's made a name for himself through his unique approach and creativity.
How did you get started creating on TikTok, and how would you describe your TikTok content today?
It all started during covid...going through lock downs and restaurants/bars shutting down gave me a lot of extra time. I had to figure out a way to keep busy and keep my passion for cooking alive. At first, I was just sharing my dinners in the form of step by step stories using the front camera on my phone, people were into it but it would be all gone after 24 hours. After meeting my girlfriend, everything changed, she started filming me, we put an edit together, she convinced me to create a TikTok account and from there, came a few viral videos and the rest is history.
What do you love most about TikTok?
What I love the most about TikTok is how easy it is to connect with the community. I now have friends all over the world with whom I chat almost weekly, from Australia to Japan, Belgium, Brazil, Mexico, the list goes on and on...all thanks to TikTok.
How has your French culture influenced or shaped you?
I grew up in a 100% french canadian/french speaking family in the Greater Montreal Area. By travelling the country a little bit, you quickly realise that French Canadian culture is not only different because of the primary language, it's way more than that. The French influence is definitely noticeable in the Québecois mentality and in the way of living. We take eating, drinking and partying very seriously here, the number of restaurants and bars per human is a good proof of that. To answer the question, French culture influenced and shaped who I am today in all possible forms.
How has the TikTok community inspired you?
The TikTok community inspired me in so many ways. Not only to see what was being done by other food content creators but to discover some new food cultures and techniques I hadn't even heard of before.
What is your favourite TikTok video that you've created and why?
My favourite TikTok video is probably the grilled octopus that was shot on a beautiful beach in the south west of Greece. Not only was the location spectacular, the overall vibe during the shoot was amazing. Drinking some delicious Greek wines, soaking in the Mediterranean sun, going for quick dips between scenes to cool off...the whole thing was so much fun and luckily the video went viral with almost 18M views.
What's on your For You Feed right now?
Mostly just food content haha...Surprising?
What are some of your favourite TikTok accounts and businesses?
I have to go with the homies on this one!