This Black History Month, we're thrilled to celebrate Black excellence and honor the Black community on TikTok as we kick off #MakeBlackHistory. Our community is at the heart of these efforts, and all month we'll be highlighting individuals who are making a difference through TikTok LIVE programming that celebrates Black creators and artists – including @TaylorCassidy, @KellyRowland, @TheShadeRoom. With new creative effects that embrace expression, Black music playlists, and much more, #MakeBlackHistory is about respecting and recognizing the past, present, and future of the Black experience.
From starting trends to fostering connection, to innovative creative expression and inspiring others, Black creators are blazing trails everywhere and our community would not be what it is today without them. At the end of the day, Black culture is the culture, and culture starts on TikTok.
Black TikTok Trailblazers
Today we're announcing the inaugural Black TikTok Trailblazers list. These individuals were recognized and nominated by the North America #BlackTikTok community for being leaders and pioneers on and off TikTok. Our Trailblazers are using their platform to educate, entertain, and advocate for the Black community. One Canadian creator was named on the inaugural Trailblazers list. These creators are defining what it means to be Black. Follow them on TikTok and look out for more from these incredible Trailblazers! To see the full list, please see the US Newsroom.
@kissyduerre - Kissy (Saskatoon, SK) is passionate about bringing transgender stories into the spotlight. As a transgender woman, she feels it's important to use her platform to bring awareness to the issues this community faces. Her message for young, queer people is, "their gender identity doesn't matter, as long as you love yourself and embrace yourself."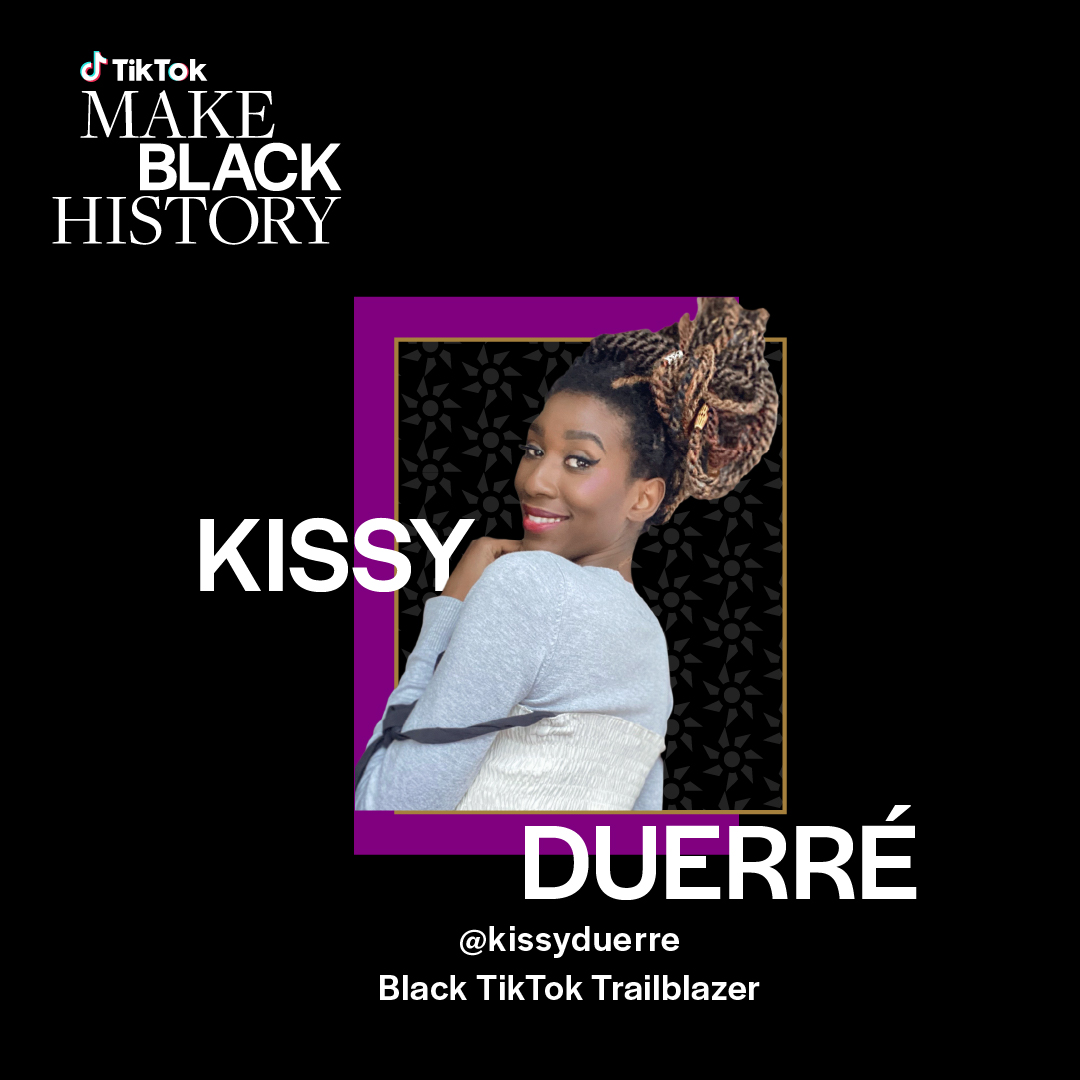 Black LIVE Entertainment
Starting today, #MakeBlackHistory will be a featured banner on the Discover page, connecting our community to a schedule of TikTok LIVE programming featuring Black creators and artists, including our Black TikTok Trailblazers @fatraco0n, @veondre, and more. Additionally, we're collaborating with @TheShadeRoom on a special TikTok LIVE featuring a different Black Trailblazer each week to discuss Black history, Black beauty and fashion, and Black progression. Community-favorite TikTok LIVE programs such as Learn on TikTok and Fashion Month will also honor and feature Black creators, celebrating all of the different expressions of Blackness.
Creative Effects
Our design team has also dreamt up new information stickers to help creators pay homage to Black history, Black creatives, Black pride and Black magic. The stickers were designed to celebrate Black culture and honor the colors of the Pan-African flag. To feature a sticker, open the Stickers tray after filming and add them on top of your video.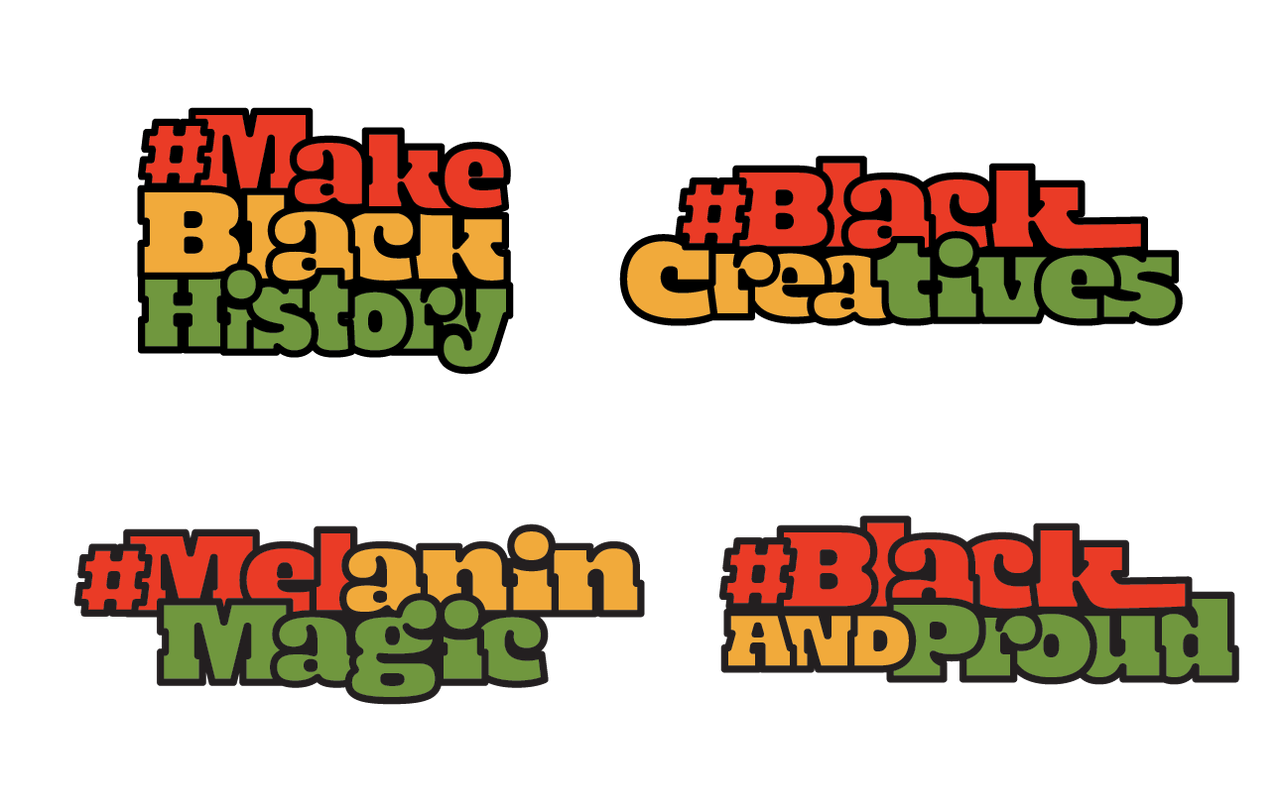 Music
From Ragtime, Jazz and Reggae and Blues to Hip-Hop and Soul, Black musicians have been innovators in their fields and shaped so much of modern day music as we know it. To honor the past, present, future and joy of Black music in the US and Canada, the Sounds page will have special playlists, banners, featured songs, and exclusively Black artists on TikTok LIVE music series airing throughout the month.
Community Support
While programming and live streams on TikTok open the doors to community creation, conversations, and celebration, we know the work continues in and across the Black community. We're donating $500K to non-profit organizations that fight for racial equality and justice, and that provide programs and resources to local Black communities. In Canada, TikTok will be donating to the CEE Centre for Young Black Professionals, a Toronto-based charity dedicated to addressing economic and social barriers affecting black youth. TikTok will be sponsoring CEE's Production Accounting Training for Film program, aimed at addressing the low employment rate of Black people working in finance departments within creative industries. With support from TikTok, CEE will design, deliver, and test a new 10-weeks intensive training program that will train, support, and place barriered Black youth to work in finance departments in the film and TV industry.
We're looking forward to celebrating our Black creators and their experiences and stories this Black History Month and beyond. Follow #MakeBlackHistory as we honor Blackness past, present and future.