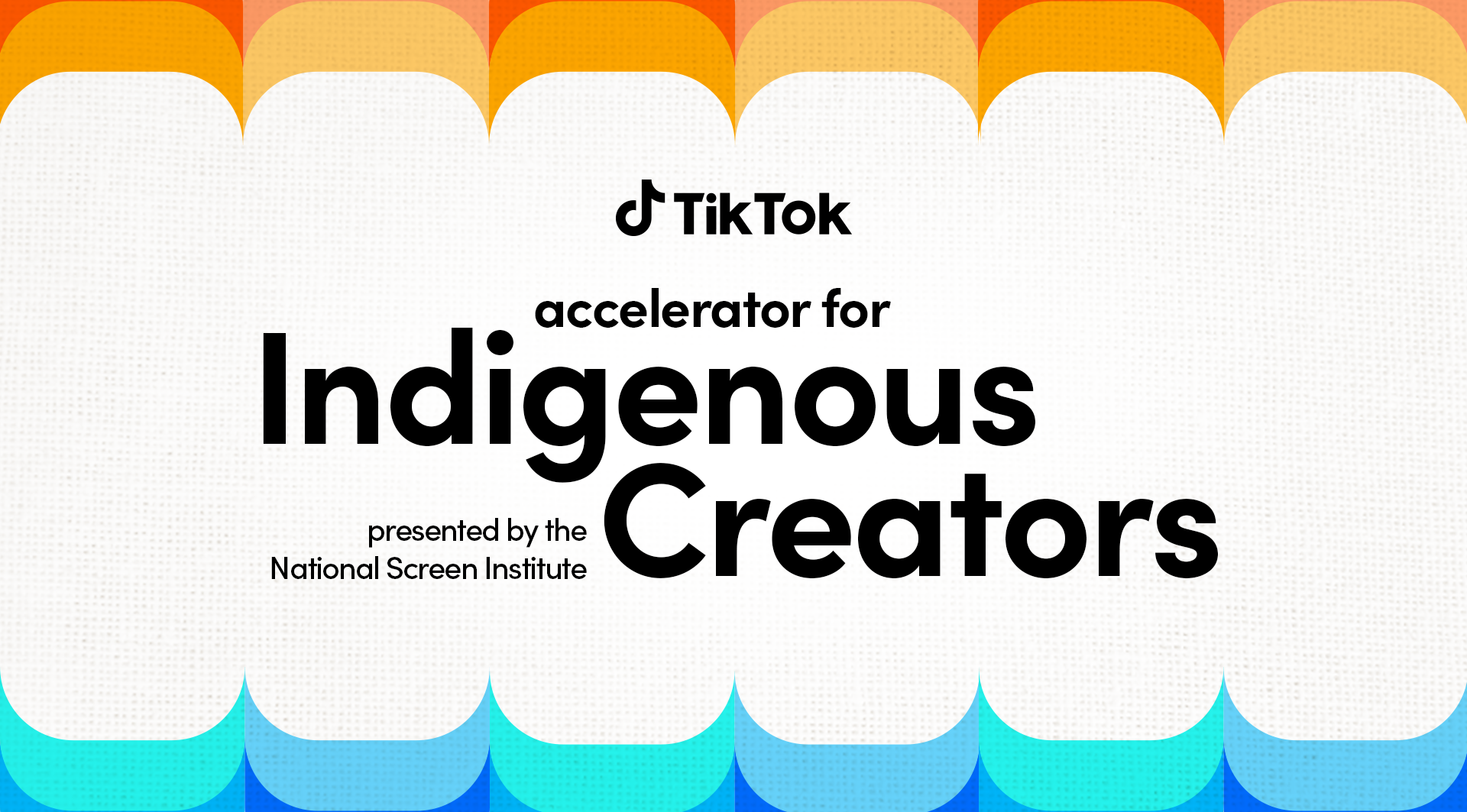 Earlier this year we announced the return of our TikTok Accelerator for Indigenous Creators, presented by the National Screen Institute - an online training program to empower Indigenous storytellers with the skills needed to grow their presence on TikTok and build a successful digital career. We're proud to continue our commitment to showcase and celebrate Indigenous creators and help empower their storytelling.
With an incredible number of applications received from every province and territory in Canada, 40 participants were chosen by an independent selection committee of Indigenous screen industry professionals, TikTok staff and Indigenous TikTok creators. Co-developed with the National Screen Institute and TikTok Canada with both traditional and spiritual elements in mind, the curriculum offers creators customized, skills-based training sessions covering topics like navigating TikTok, technical training, career building and digital wellness. The program kicks off on October 25, with a sharing circle led by Elder Heather Bjorklund.
The TikTok Accelerator for Indigenous Creators is lead by returning program advisor, Sherry McKay (@sherry.mckay), an Ojibway Anishinaabe creator from Treaty 1 Territory, as well as filmmaker Sarah Simpson-Yellowquill, from Treaty 1 Territory, of Long Plain First Nation, who returns as program manager, providing counsel and mentorship to the 2022 program cohort. Erica Wilson, an Anishinaabe artist from Treaty 1 Territory, joins the team as co-manager. We're thrilled to welcome a number of creators as guest speakers for the program, including @jayroymakokis, @celinaspookyboo, @laframbuesaa, @spencer2thewest, @chelazonleroux and @ohkairyn, as well as @deannehupfield, an alumna of the 2021 accelerator program cohort.
Congratulations to the program's 2022 participants, who are listed below. You can read more about each participant here.