Here at TikTok, our hearts are with all those affected by the devastating bushfires in Australia. We stand with the rest of the world in wanting to take action to help overcome this disaster.
To support the bushfire relief efforts, and help the affected people and communities, TikTok has pledged $250,000 AUD to the Australian Red Cross. The TikTok global community is also raising awareness for the Australian Red Cross' disaster relief and fundraising efforts through our #SupportAustralia campaign. Users can easily donate to the cause by tapping the banners found throughout the app: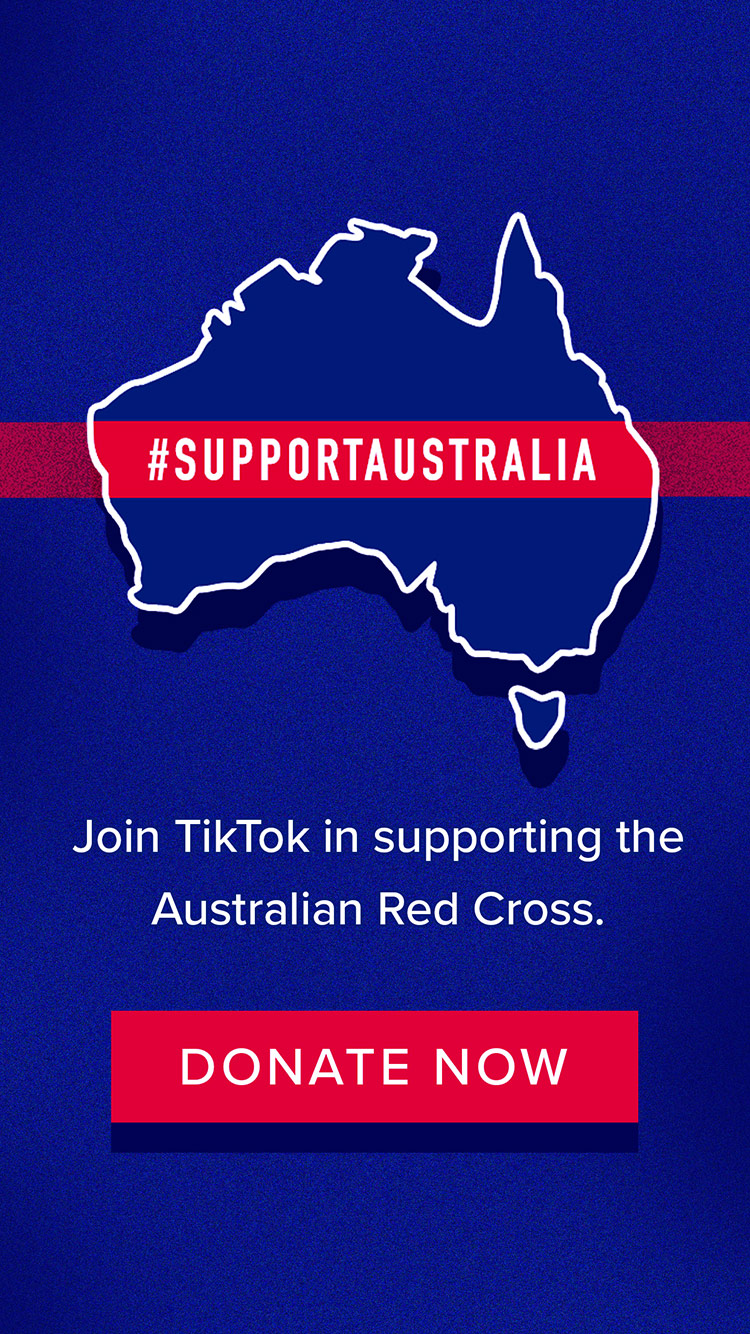 We're also touched to see how local Australian creators have been sharing incredible content that expresses their support for those affected and demonstrates community spirit.
There are many ways to help and we encourage everyone to join TikTok in supporting the Australian Red Cross to respond and assist communities to recover from this disaster.
We'd like to thank everyone for doing what they can to support this important cause, and we acknowledge the brave volunteer and professional fire fighters as well as the emergency services and Defence Force personnel from Australia and overseas who are risking their lives on the front lines of this crisis.
We hope the contributions made by the TikTok community can make a difference to those affected by the fires. Whether it's donations or care and compassion for the Australian people and animals, every bit counts. To learn more about how you can contribute to the Australian Red Cross please visit: https://fundraise.redcross.org.au/drr