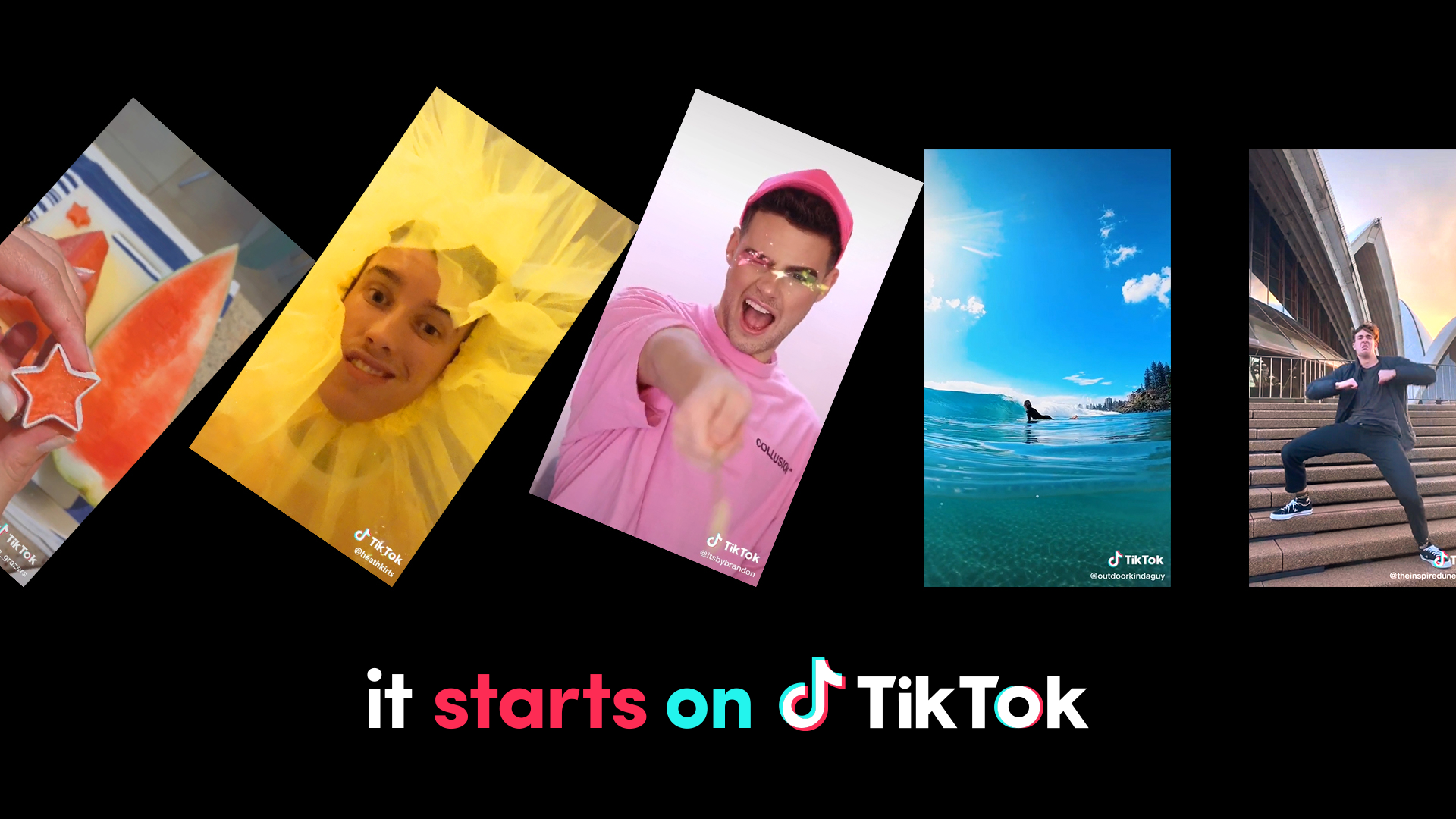 Every new story created on TikTok is the start of an exciting journey. Videos travel far and wide as they're discovered, shared, and reimagined in Duets. As an idea catches on, so too does its impact across borders, cultures, languages, and communities. What begins as seconds of authentic creativity often turns into much more; careers blossom, memes develop, hobbies flourish, communities coalesce, and unique songs climb to the top of music charts. Once a story For You, it becomes a story for her, for him, for them and for us.
We continue to be inspired by all that starts on TikTok, from the creators to the commenters, viewers, and fans who propel unique and inspiring content into memorable cultural moments and movements. The impact of the TikTok community on every facet of culture – arts, food, beauty, fashion, film – is undeniable.
Today, we're celebrating you, our TikTok community, for making TikTok a ubiquitous part of everyday Australian life.

Dream careers are born
Creators have launched impressive careers by sharing their stories, songs, and talents on TikTok.
Sarah Magusara, the reigning Aussie Queen of TikTok from Brisbane has created one of the largest followings in Australia with her dance, fitness and family videos gathering millions of views. Sunshine Melburnian Jasmine has also risen to fame through her dance and comedic videos and a positive outlook that has been refreshing throughout this challenging year. Burgeoning Aussie R&B sensation Jaycee has risen in the charts and captured the attention of thousands of TikTok users. With his debut album released last month, the dreams of a once-aspiring musician have come true.

Show and tell is reimagined
There's so much learning that starts on TikTok with many of those tips and tricks shared within our community. Creators are teaching everything from how to use transitions for creating magic, to fast facts about dingos and kangaroos. Up and coming street magician, Ash Magic, continues to show us the wonders of his craft whereas local make up artist Brandon showcases another form of magic that he creates with his brushes and colourful palettes. Australians have been motivated to take on new hobbies, learn different skills and pursue newfound passions because of the daily doses of sharing, making and doing inspiration within our supportive community.

Bringing families together
It's a true family affair with Sydney's Chainz Family, who have won the hearts of people around the world - especially the star of the show, Granny Chainz, the Godmother of TikTok Australia. From the #blasphemychallenge to her hilarious reaction videos, we love seeing the comedy gold of Granny Chainz, who has gained a massive following locally and abroad. We are constantly inspired by the families coming together to create and share their joyful experiences – from Mums creating trending videos with their daughters, to pet owners and their fur babies trying dance challenges. One trend inspires another, bringing families closer for movie nights and making grandparents and parents the superstars they deserve to be.

From the land down under

TikTok has become a platform to celebrate not just its creators, but to broadcast Australia's fantastic culture and creativity on an international level. From showcasing our rural roots in our sunburnt country to deciphering our unique slang, TikTok has shone a global spotlight on Aussie culture and our unique sense of humour, sharing personal experiences and moments of authenticity with the world. And with a first-time collab between Indigenous artists Baker Boy and Dallas Woods, and ARIA Award winner Sampa the Great, providing the soundtrack to TikTok's first-ever major Australian ad campaign, the work of some our best musicians is set to become an anthem for the nation too.
We all have something to give the world. Now with TikTok we have all the tools and inspiration to 'Make it Happen'. So, start a movement. Start a dance. Start being unstoppable. Whatever it is, this platform is made for you and starts with you. It starts on TikTok.