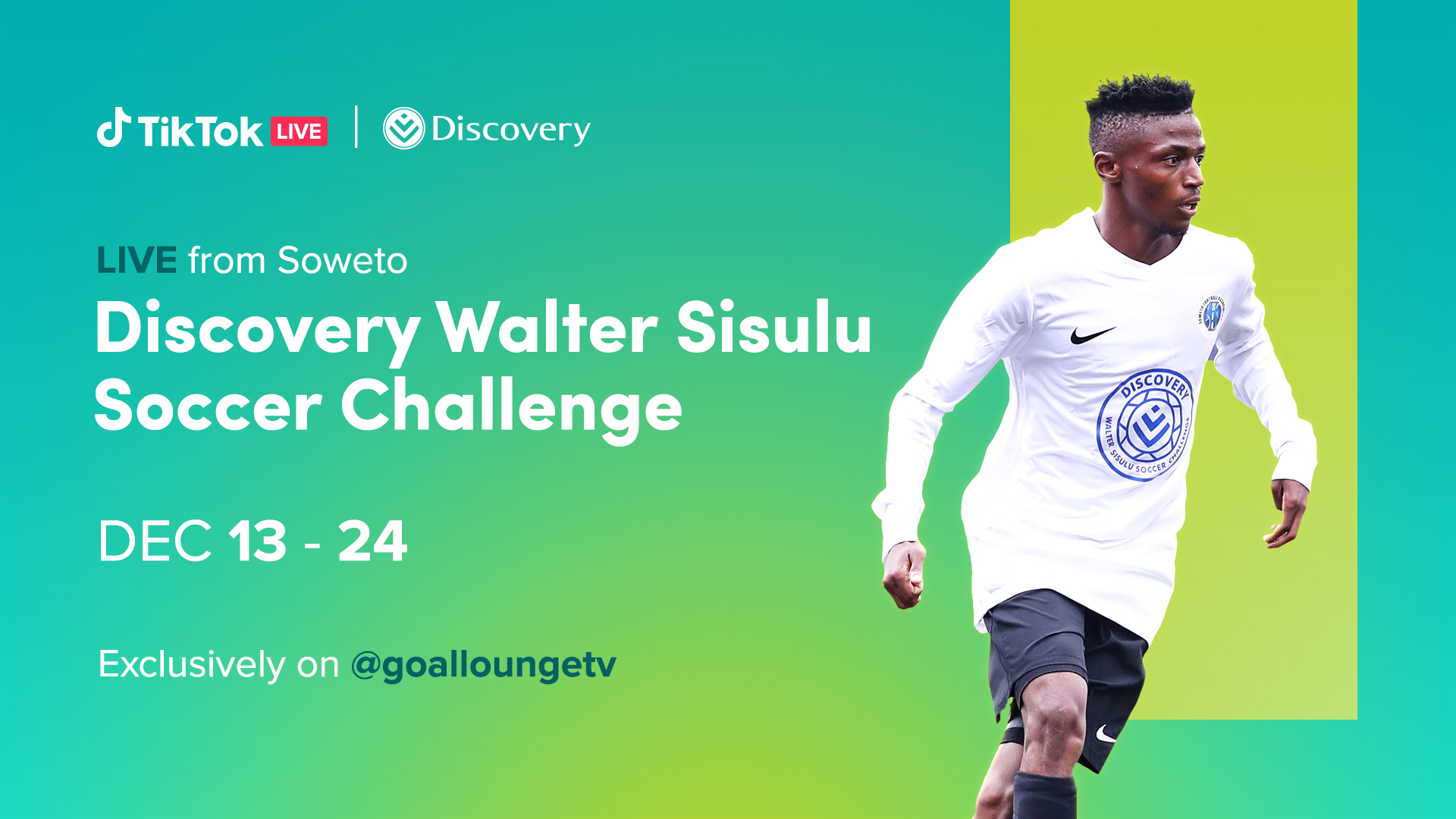 Making significant headway towards becoming South Africa's online football entertainment destination of choice, we have been airing the 18th edition of the Discovery Walter Sisulu Soccer Challenge (DWSSC) LIVE which began on 13 – 24 December. This airing marks the first time since the inception of the tournament that football fans can watch and enjoy the game from anywhere in the world.
Over time, TikTok has earned itself a reputation for being a digital hub for sports entertainment content, uniting fans from all over the world as they get behind their favourite sports people and teams. Now, through a powerful collaboration with Discovery and Goallounge.tv, we are offering our community new ways of creating and engaging with local, township football.
This partnership will go a long way in cementing TikTok's position as the platform of choice for football fandom and culture, with over 40 million views on the #AfricanFootball hashtag and with the #Soccer hashtag racking up 108 billion views to-date. TikTok is certainly a platform where all fans play.
"We are excited that amidst these uniquely trying times, the tournament is still taking place and that TikTok will be a part of the action, connecting fans from their homes while we're not able to be together at the stadium. Fans help create the vibrant atmosphere in football and it's great that through our platform, they can still be part of the magic of local football," said Boniswa Sidwaba, TikTok Head of Content Programming.
To join the live action, we encourage all football fans to follow @goalloungetv on TikTok and show their support for the teams using #AfricanFootball and #DWSSC. Via these pages, fans will be able cheer their favourite teams on while having direct access to the tournament's action including the top goals scored and more.
"The pandemic has changed just about everything we do in our day to day lives – including enjoying our favourite sporting events," says Vitality's Head of Wellness, Dr Mosima Mabunda.
"But this partnership with TikTok is a prime example of how Discovery is an innovative company, leading the pack at the intersection of wellness, community, and technology. We're so excited about the collaboration and engaging a growing digital community of super fans.". she added
These are the remaining games that our community can look forward to seeing live on TikTok:
Wednesday, 22 December
10h00 U17 (Last 8)
12:30 Men's Open (Last 16)
Thursday, 23 December
11h00 Ladies Open (Group stage)
14h00 Men's Open (Last 8)
All the finals will be streamed LIVE on @GoalloungeTV TikTok account on Friday, 24 December at 12:00 u17's, 13:00 Open Ladies & 15:00 Open Men, all competing to be crowned the ultimate Discovery Walter Sisulu Soccer Challenge Champions.
Are you a football fan keen to join the action on TikTok? Getting involved couldn't be easier, simply download TikTok for free via the Apple App Store, Google Play or Amazon.