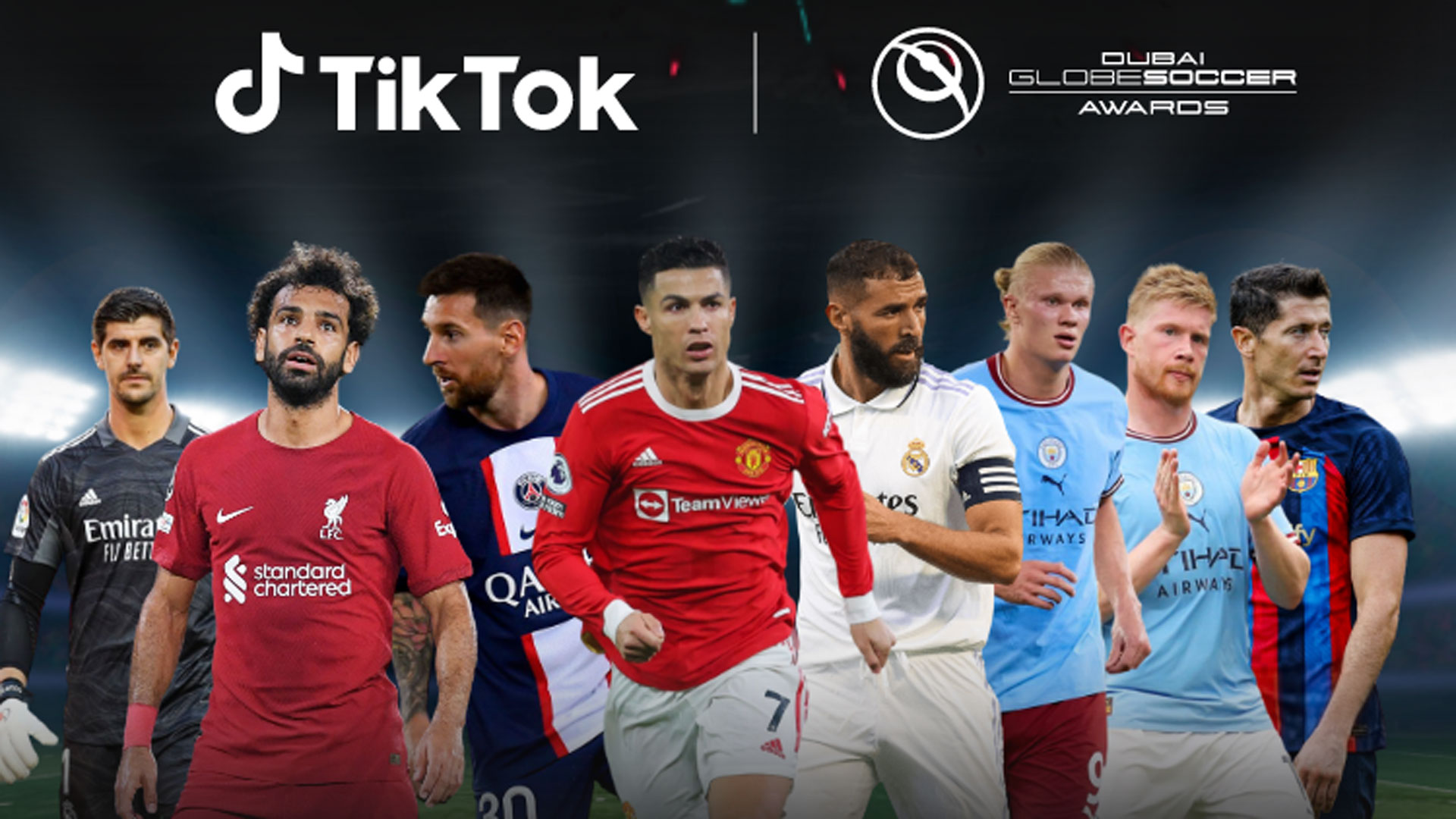 As the world's leading short video platform, we are proud to be partners of the 13th edition of the Globe Soccer Awards 2022, one of the most widely watched football awards after France Football's "Ballon D'Or" and "The Best FIFA Football Awards". Endorsed by FIFA and the European Club Association, the Globe Soccer Awards will be hosting official FIFA representatives on 17 November, 2022 the city of Dubai in the United Arab Emirates.
Part of the historic awards, TikTok has announced the "TikTok Fans' Player of the Year 2022" award - giving all football fans a chance to support their favourite stars of the season. Our community will have the opportunity to vote for their favourite from six football icons: Mohamed Salah, Cristiano Ronaldo, Lionel Messi, Kylian Mbappé, Karim Benzema, Erling Haaland, and Kevin De Bruyne.
Voting lines have been open to the public from October 27 and remain open for a period of 21 days to allow as many fans as possible to cast their votes for their Player of the Year. Users will find a dedicated voting page for this year's award on TikTok.
Fans can also choose to vote for their favourite player on the Globe Soccer TikTok account or hashtag #GlobeSoccer.
After voting closes on November 17, celebrations will be held by the organizing committee to announce the "TikTok Fans' Player of the Year 2022" which will be broadcast live on the Globe Soccer TikTok account. TikTok creator Sammy Saich is on the ball, keeping our community updated with all things voting. Follow him if you don't want to miss out on the action. Join in on the fun by searching #GlobeSoccer. on TikTok.
Be a part of the football action and join our community by simply downloading the app for free via the Apple App Store, Google Play or Amazon.