Plus, special TikTok Live discussions from Ayra Star, Nomfundo Moh and Nikita Kering
Today marks the 22nd commemoration of International Women's Day (IWD). To celebrate the occasion, we are shining a light on the remarkable women who use their creativity and passion to positively impact the global community on TikTok.
With their informative, innovative and inspiring content, women on the platform have seized the opportunity to unlock infinite opportunities and make a positive impact in the real world. Fearless females from around the world, who use social media as a vehicle for self-expression and share their stories, play a pivotal role in challenging the status quo and demonstrating the unique power of womanhood. These women serve as bastions within the digital community, holding the flame for female creators around the world and promoting a more equitable space online by building communities around their content.
This week, some of these women will be gracing TikTok LIVE with insightful conversations about their experiences in the music industry and how they continue to break the bias. We are inviting the community to join the following LIVES to see how their favorite women are celebrating each other on International Women's Day.
Tuesday, 8 March
Ayra Star & Rima Tahini, A&R Director of Mavin, 5 pm WAT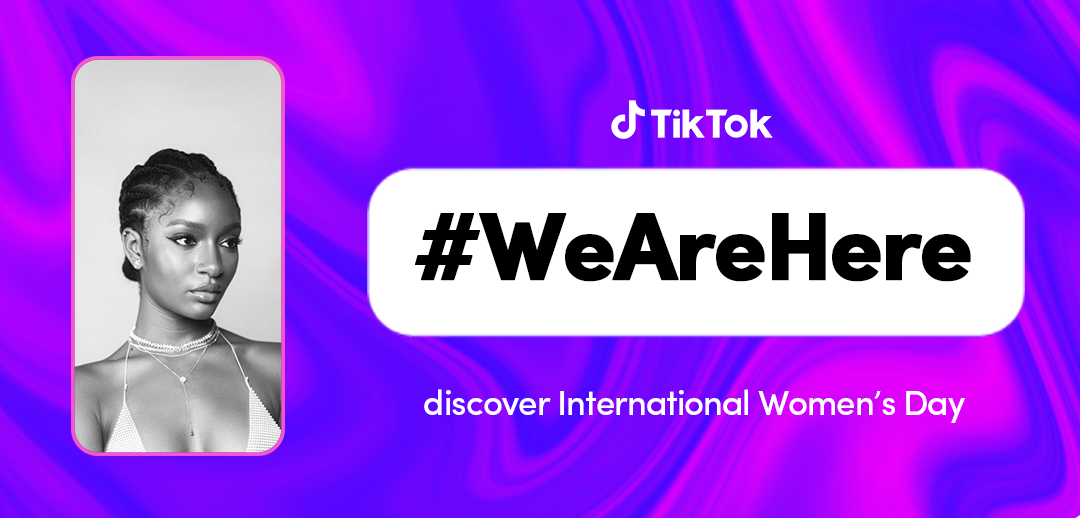 Wednesday, 9 March
Nomfundo Moh with Kgomotso Mokobi, UMG International Label Manager, 7pm CAT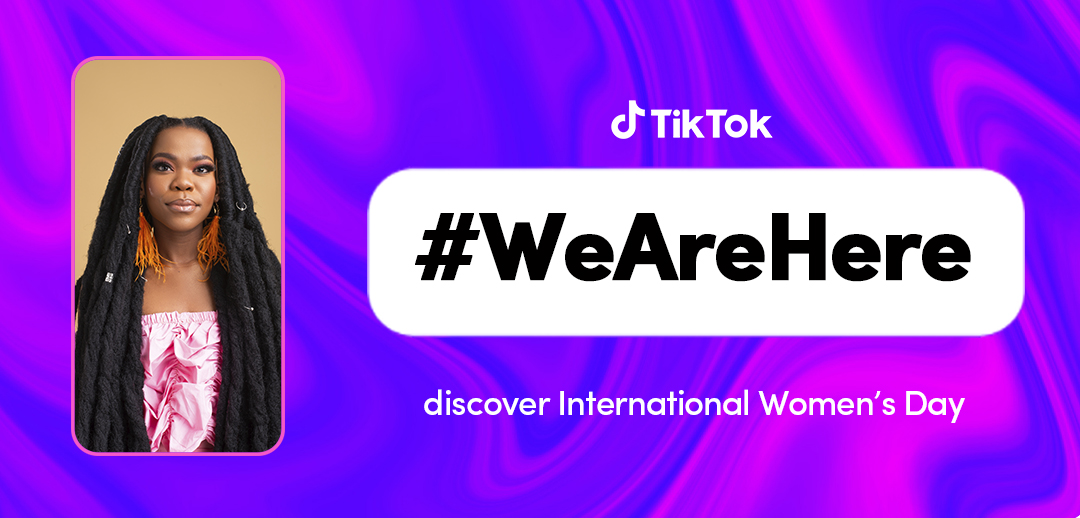 Thursday, 10 March
Nikita Kering & Nelly Makena, Manager, 7pm EAT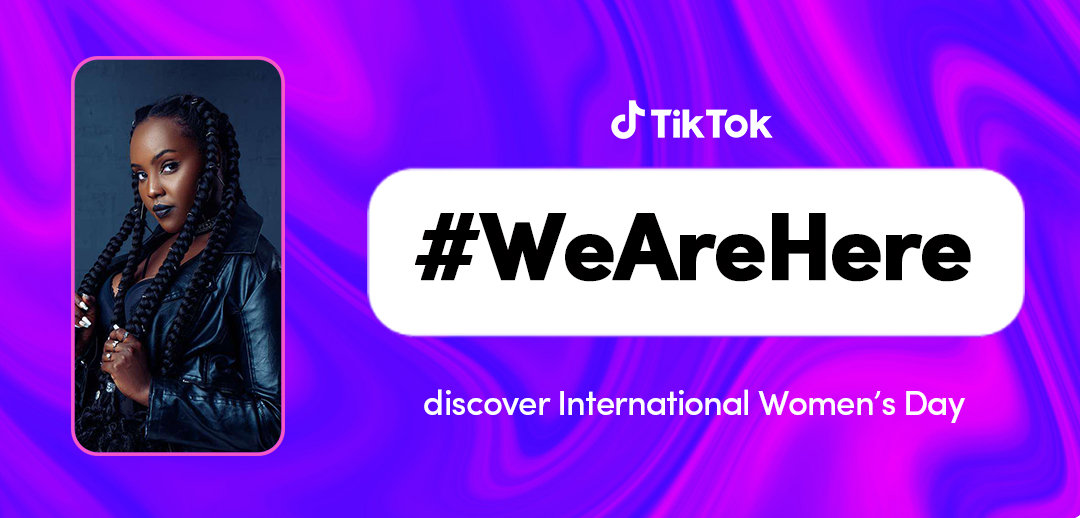 As our community of more than 1 billion people continues to come together in celebration and to create an inclusive, equitable world, we must always remember to speak up and speak out to make change possible. All women and allies are encouraged to jump on #WeAreHere to share stories, entertain and inspire others as they break stereotypes and just be unapologetically and authentically themselves.
Discover women in music and entertainment
From music and DJs to make-up artists and more, women are experiencing significant success by finding their ideal audience on TikTok and tapping into niche and highly engaged communities. Here are some of our extraordinary female content creators who are celebrating other women while breaking the bias in music and entertainment: