This year, we're making history with a collaboration with Afro Nation Ghana, the world's biggest Afrobeats music festival. This is from Africa with LOVE!
The event kicks off in Accra, Ghana from 29-30 December 2022. The celebration will light up Black Star Square in Accra for a two-day celebration featuring the best musical talent in Afrobeats, Amapiano, Hip-Hop, R&B, Dancehall and Bashment.
Join us for Afro Nation Ghana fun in the comfort of your home
In true TikTok-style, for the first time since the launch of the festival, our community will be able to be a part of the action from anywhere in the world, using the special Afronation effect. Using TikTok Effect House and leveraging the ability of tech to connect people and build communities, the #AfronationGhana2022 effect is exactly how you can be a part of the action from anywhere in the world, in a digitally-powered way.
If you're at Afro Nation in Ghana, come say hi!
Festival goers will be able to connect with our team on the ground at its pop-up experiential space, which will be set up to include exciting activations and interactive elements. This area will serve as a base for all TikTok content creators.
Boniswa Sidwaba, TikTok Content Programming Lead for Africa, believes this is TikTok's way of "taking the FOMO out of the festival," for users that cannot attend in person. As she explains: "Our partnership with Afro Nation is an opportunity for our TikTok community and creators to share their creativity with the world - whether musical, fashion, beauty, food - at the meeting place of creative expression".
Sounds of Afro Nation Ghana
Music is what excites our community and we have created a special playlist that celebrates the #AfronationGhana2022. Use it here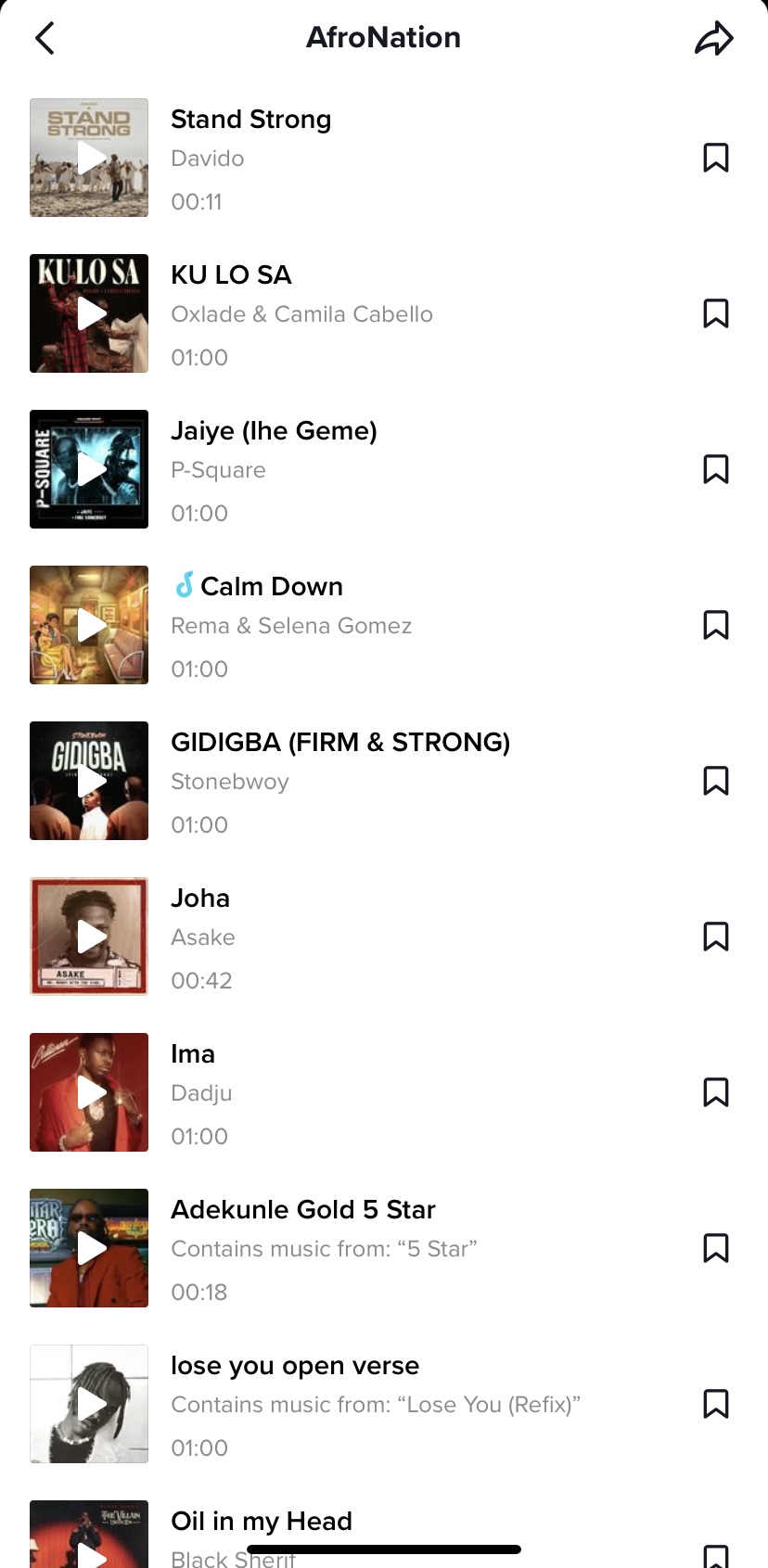 Afro Nation TikTok LIVE Takeover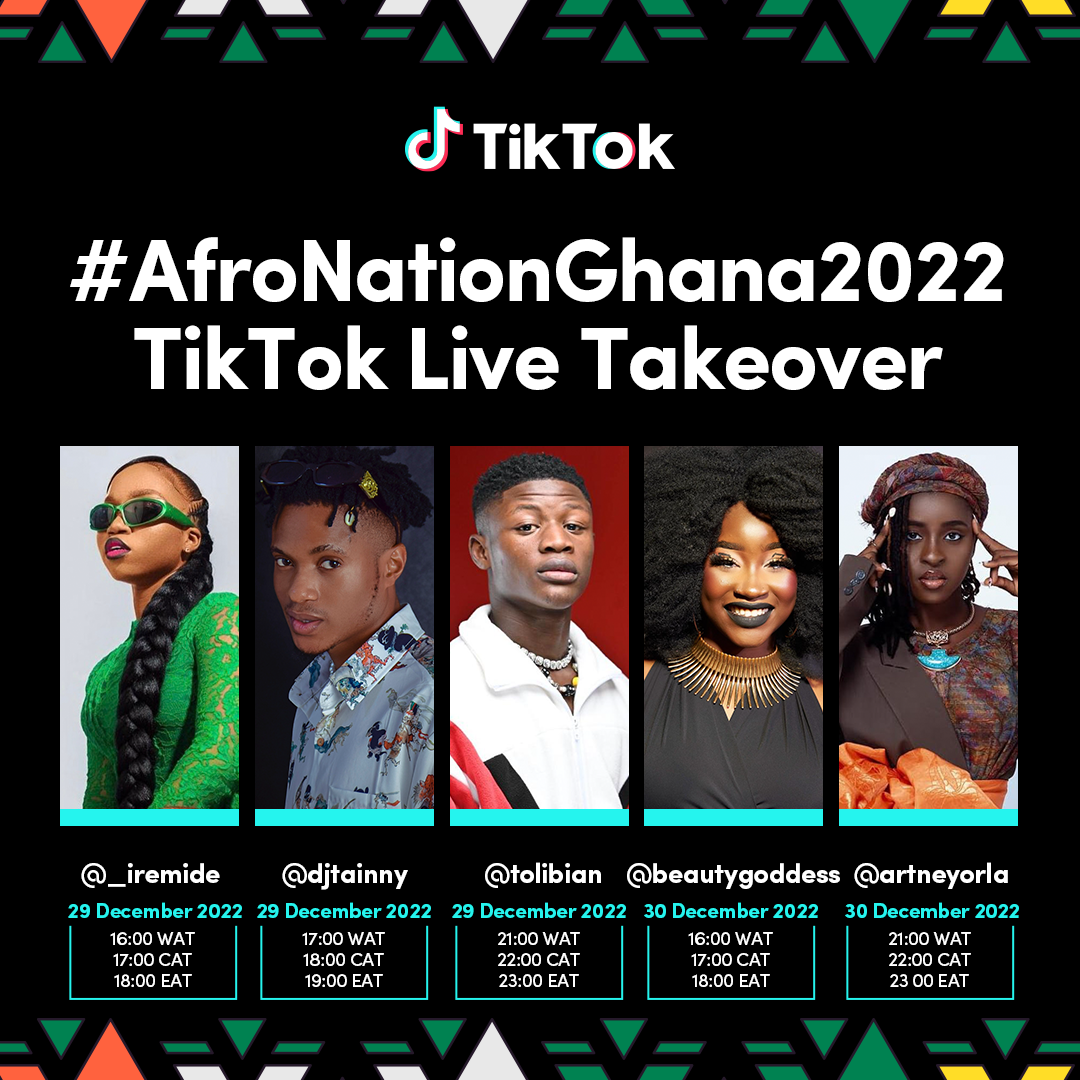 Follow our awesome creators who are sharing their music reviews as well as cool make-up and fashion looks for #AfronationGhana2022. There might be some inspiration for you:
Join us as we celebrate and experience the creativity and magic of TikTok at Afro Nation Ghana using #AfronationGhana2022 and following the official account, only on TikTok. Be part of our community by simply downloading the app for free via the Apple App Store, Google Play or Amazon.