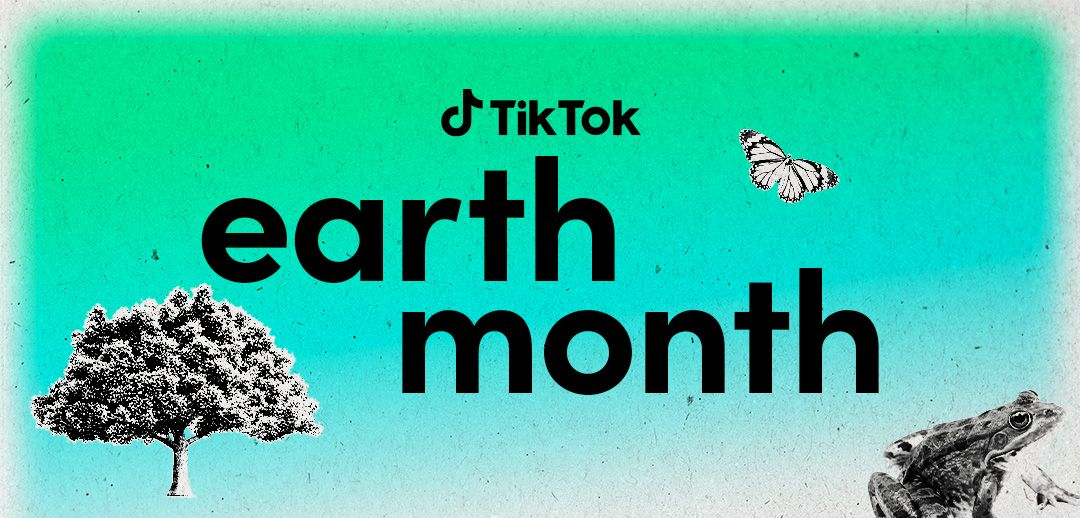 From climate change activists to nature lovers, TikTok has become a home for communities eager to raise awareness around climate and sustainability, bringing together people driven to make an impact by harnessing the power of creativity.
Throughout Earth Month and for Earth Day, we are inviting our community to invest in our planet as we celebrate trends, conversations and LIVE programming led by creators and organizations dedicated to raising awareness around environmental conservation and sustainability.
Sustainability awareness powered by community
Facing the most urgent environmental and ecological challenges, the TikTok community includes a generation that is passionate about making a difference and having a positive impact on our world.
From wildlife protection, waste cleanup, and eco-friendly lifestyles to emerging trending topics like sustainable farming and modern homesteading, we are amazed by the creativity and positive impact driven by our global community. Some popular environmental themes that have inspired the TikTok community over the past year include:
Protecting our wildlife: With #wildlife as one of the most popular planet-related hashtag on TikTok which has garnered over 13 billion views globally in the past year, it's no surprise that the TikTok community loves creating content that celebrates the natural world and encourages its preservation. Wildlife conservationists such as @ShandoLorenty continue to show us how wildlife can be your best friend.
Raising climate awareness: With an active and engaged community of creators committed to raising climate awareness and inspiring action, TikTok has emerged as a go-to destination for conservationists dedicated to the most urgent environment and sustainability issues. Africa's @zandithemermaid shares her love of nature and desire to conserve the beauty of the deep blue sea with her followers on TikTok.
Reducing waste and pollution: Creators such as @CardiShoprite are taking their communities along with them to eliminate and reduce waste in daily lives and make low waste living. Who knew that fashion & waste reduction could come together so skillfully. Recycling is fun!
Inspiring #EarthDay content and creators to watch
Check out the Discover page to find out more about incredible creators and organizations committed to making sustainability an essential part of their lives, inspiring communities as they continue driving awareness.
Don't miss Earth Day LIVE at 19:00 CAT / 18:00 WAT / 20:00 EAT on April 22 on the @tiktokforgood channel, TikTok's global social impact hub. Join food creators @ollie_eats and @missohlaura to learn how to use 3D printers to produce printed meat and explore the future of food.
Join us to celebrate Earth Day / Earth Month as our global community continues to discover, create and share all the ways we can all help make this world an even better place through sustainability and conservation efforts.
Be part of our community by simply downloading TikTok for free via the Apple App Store, Google Play or Amazon.